Whether you're relaxing on a weekend or dressing up for dinner, there's nothing more comforting then a chunky knit sweater in the crisp fall air.


Fall Flair
Don't pack away your dresses in the colder months, layering know-how will allow you to wear these pieces year-round!

Belt your relaxed-fit cardigan at your waist to add definition and complement the fit and flare shape of the dress. Top this look off by slipping on a pair of tall riding boots to keep your legs and feet warm. Tights are a super chic layer for this time of year so grab a couple pairs and wear them with all your leg baring pieces!

Sweater: Diandra Chunky Knit Open Cardigan – $68
Dress: Capitola Fit and Flare Dress – $78
Belt: Natalie Leather Skinny Belt – $38
Scarf: Pashmina Blend Scarf – $38


Casual Autumn Style

If you're more of a jeans and t-shirt gal, simply layer a chunky knit cardigan over a button down and rock a pair of skinnies. To refine your outfit, let the shirt's cuffs peek out from the cardigan's sleeves and cuff your skinnies! Finish your look with accessories such as a bib necklace delicately tucked beneath your collar and a faux leather tote slung over your shoulder.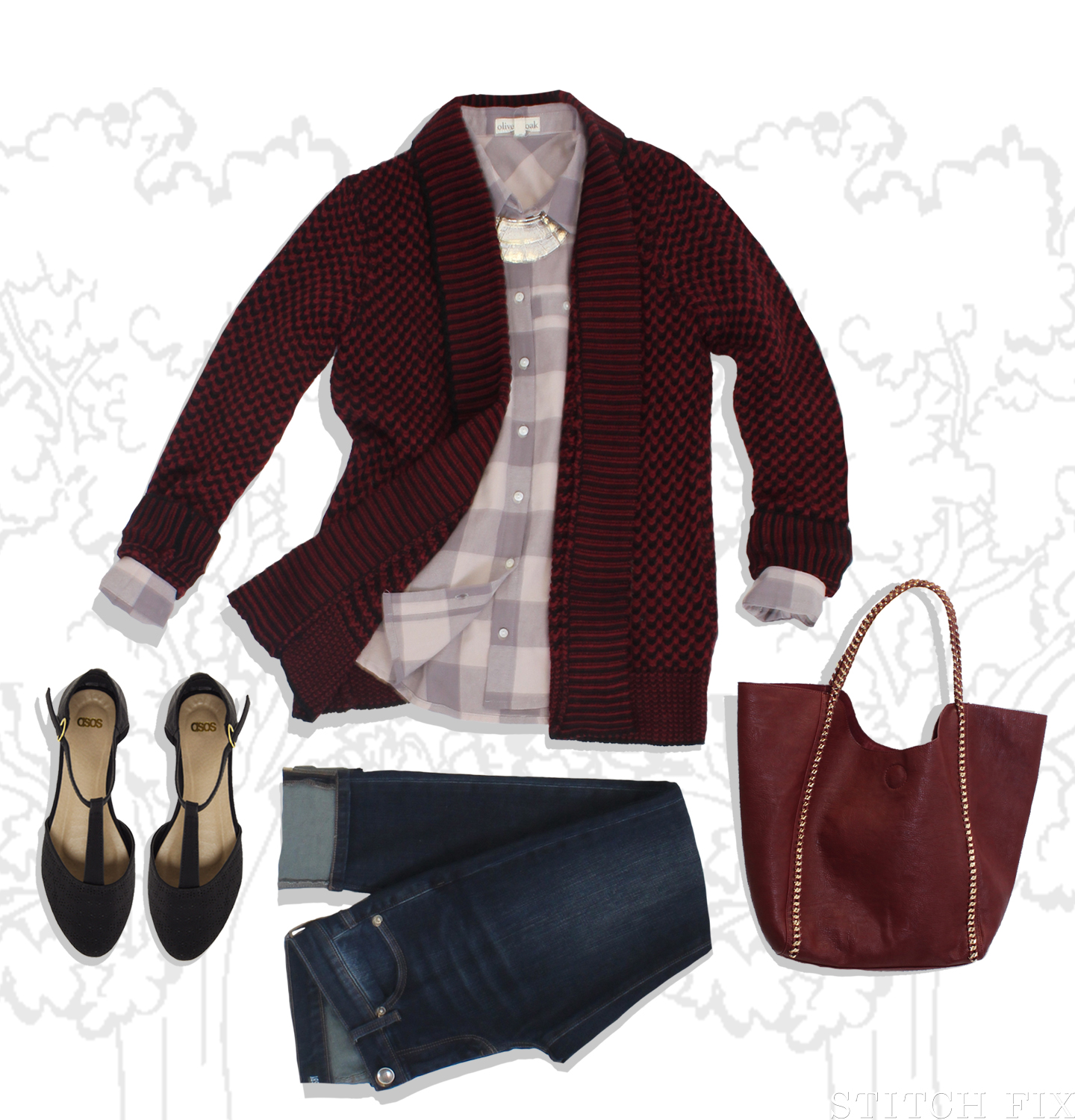 Sweater: Corbett Chunky Knit Open Cardigan – $108
Necklace: Luna Silver Tribal Bib Necklace – $34
Top: Shiloh Buffalo Check Flannel Button Down – $68
Jean: Cally Skinny Jean – $148
Bag: Benian Easy Tote with Chain Detail – $68
Schedule a Fix to get your chunky knits for the season!