Need a last minute costume option?  Look no further than your own closet! Your Stitch Fix stylists put together three Halloween-inspired looks featuring Stitch Fix pieces that you can easily recreate within a matter of minutes.
Bride of Frankenstein
Use a coordinated color palette of green and black to outfit yourself as the reigning lady of ghoulish glam! Add her signature silver streak by using temporary hair color or, for a more DIY approach, try sidewalk chalk. Don't forget black liquid liner and festive nail polish!
Rowson Colorblock Striped Sweater $58
Sylvia Flocked Polka Dot Skinny Jean $78
Mad Men's Joan Holloway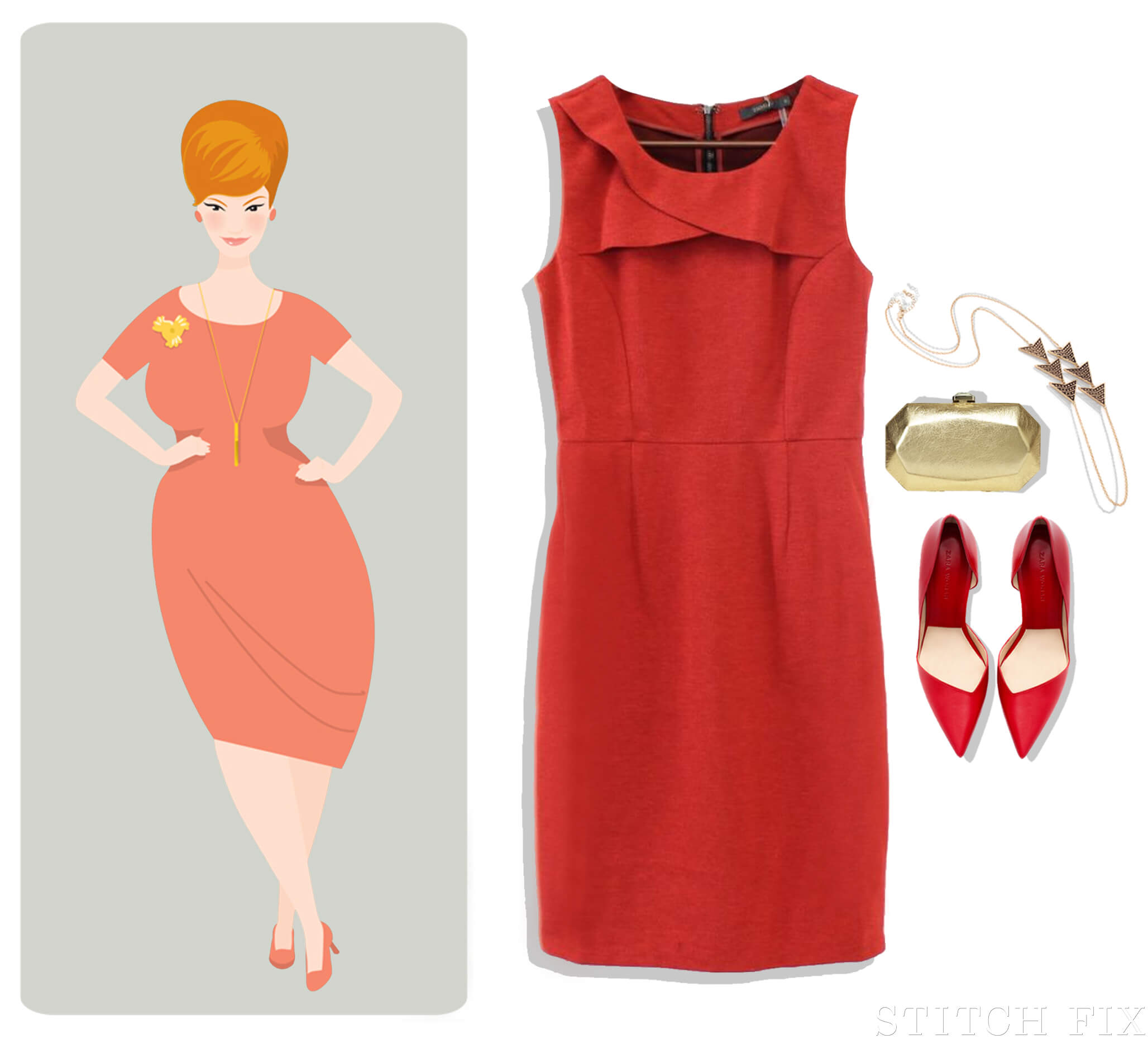 Illustration by Ben Wood Illustrations
A body skimming sheath dress is the epitome of the vintage chic style Mad Men is known for. Accessorize yours with statement jewelry, kitten heels and a sophisticated french twist to pull the seductively charming look together.
Apollo Sleeveless Sheath Dress $78
Antique Gold Arrows Long Necklace $32
Where's Waldo?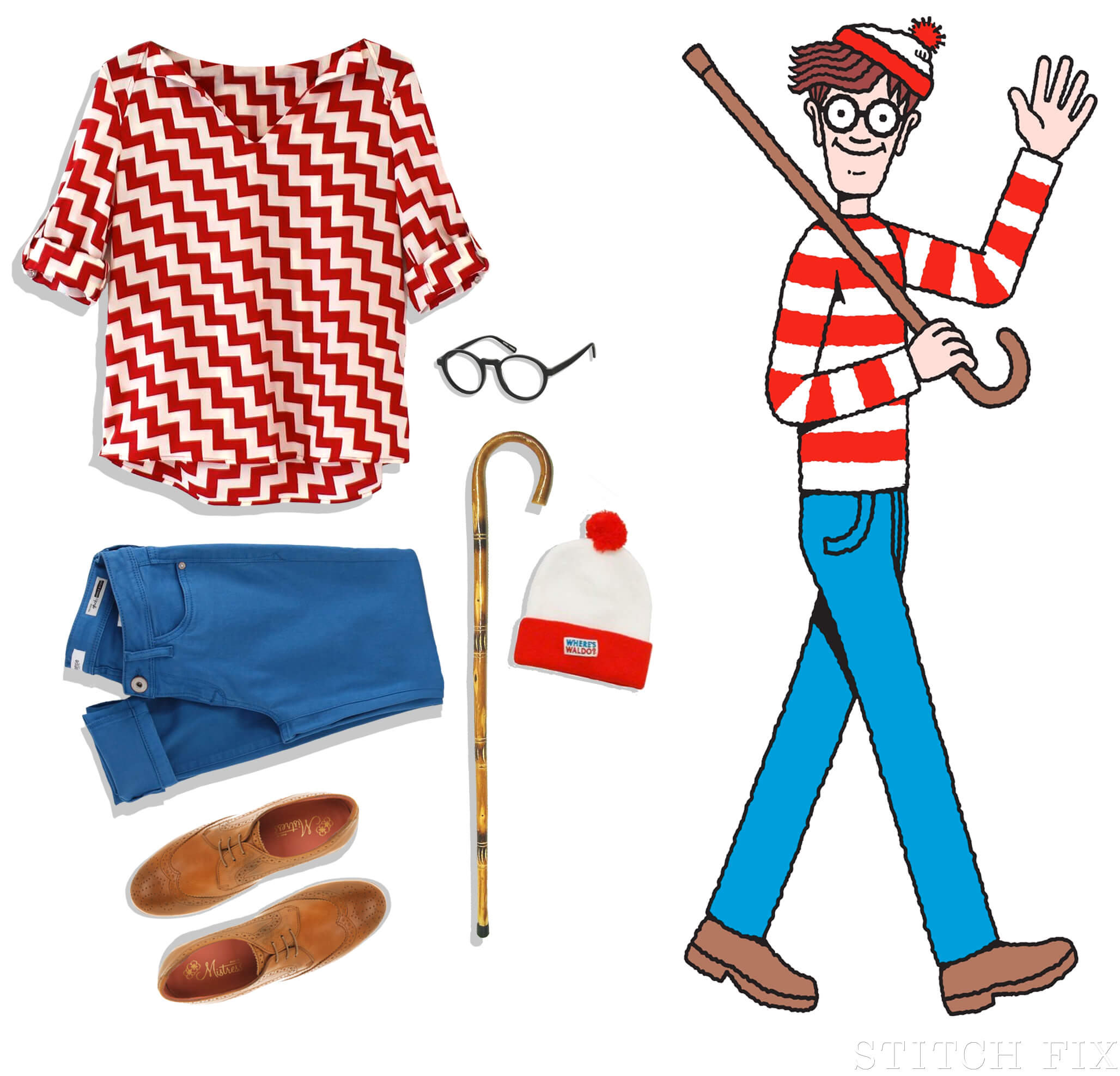 Style yourself as the literary world's most elusive character by pairing a red and white striped top with a blue bottoms and oxford shoes. Prepare for your adventure (or evening of handing out candy) by finishing your costume with a cap, spectacles and walking stick.
Marci Zig-Zag Print Tab-Sleeve Blouse $68
Lola Colored Skinny Jean $68