Whether you're running around town or lounging around the house, there's no reason you can't celebrate the holidays with ease, practicality and style!
Black Friday
Styling need: movability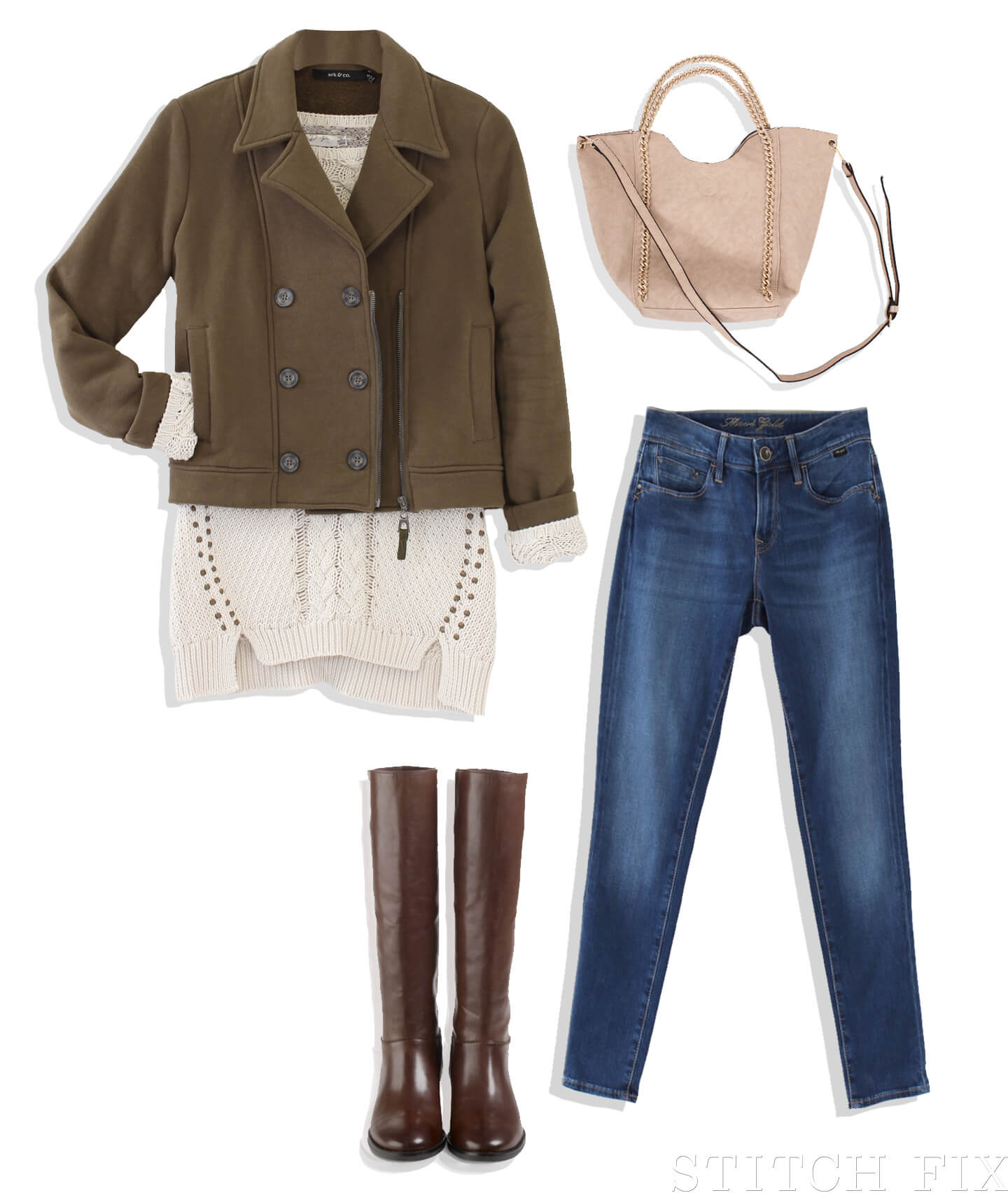 Select fabrics that are flexible, breathable and can be easily layered. A looser fitting sweater layered over a t-shirt or tank and paired with a stretchy skinny jean makes a great base. Many jacket styles are being made in a comfortable cotton material, making these pieces a great alternative to a traditional, bulky coat. A cross-body bag is ideal to keep your hands free for holding shopping bags as you check items off your list!
Jacket: Ivonna Double Breasted Cotton Jacket ($88)
Sweater: Yale Stud Detailed Cable Knit Sweater ($88)
Jean: Aiden Ankle Length Skinny Jean ($138)
Bag: Benian Mini Chain Detail Cross-body Bag ($58)
Boots: Classic riding boot by Cole Haan

Cyber Monday
Styling need: comfort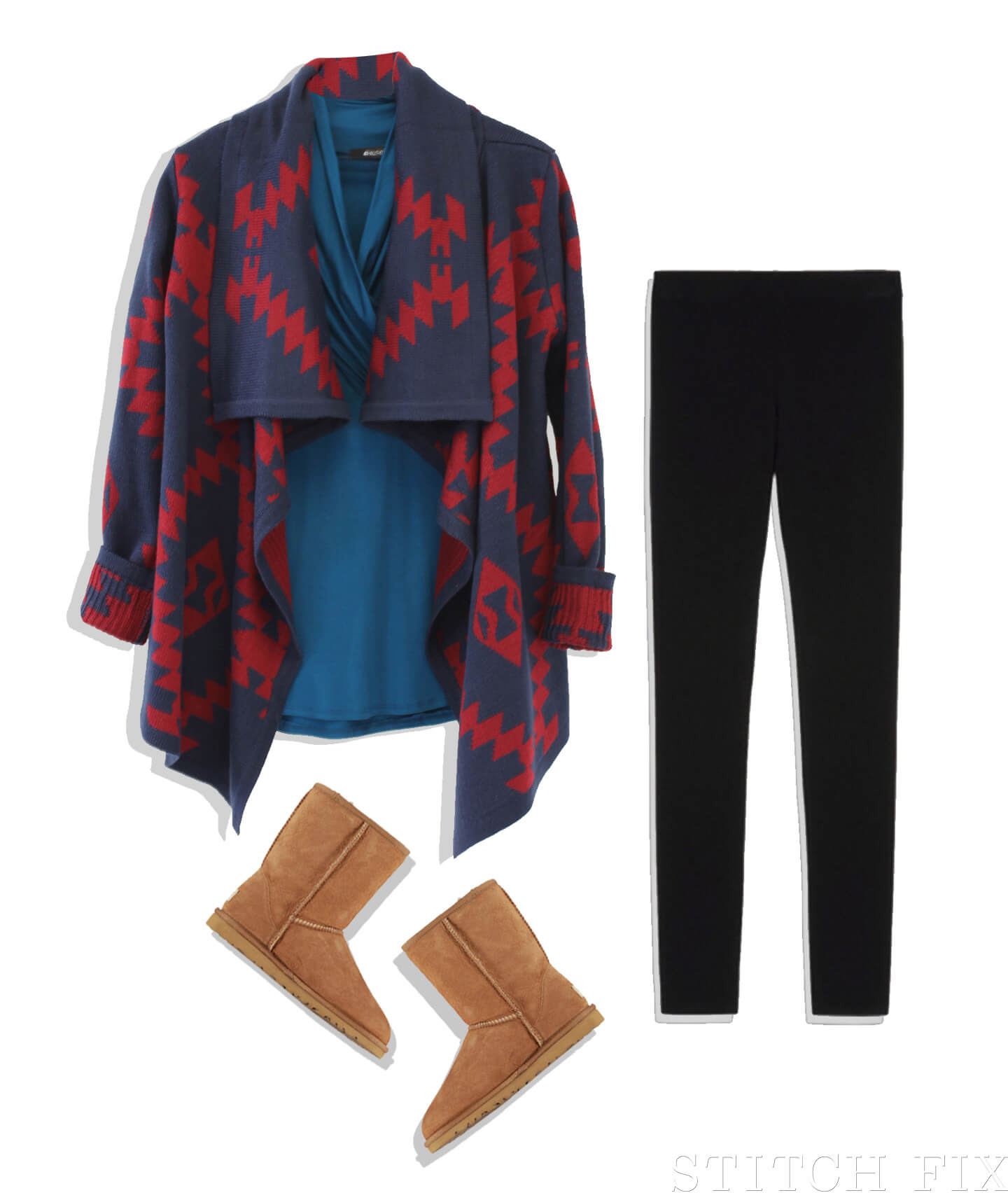 While you're hunting down the best online deals, you'll want to create an outfit that will let you look effortlessly put together while feeling like you are wearing pajamas. Try a heavy-weight open drape cardigan layered over a jersey tee and pair with an uber-stretchy black skinny pant. If you head outdoors, swap your slippers for a pair of boots!
Cardi: Alexander Aztec Knit Drape Front Cardigan ($68)
Top: Wren V-neck Cap Sleeve Jersey Top ($42)
Leggings:The Rizzo Ponte Pant ($88)
Slippers: UGG Women's Classic Sheepskin Booties
Treat Yourself Thursday
Styling need: easy-on-and-off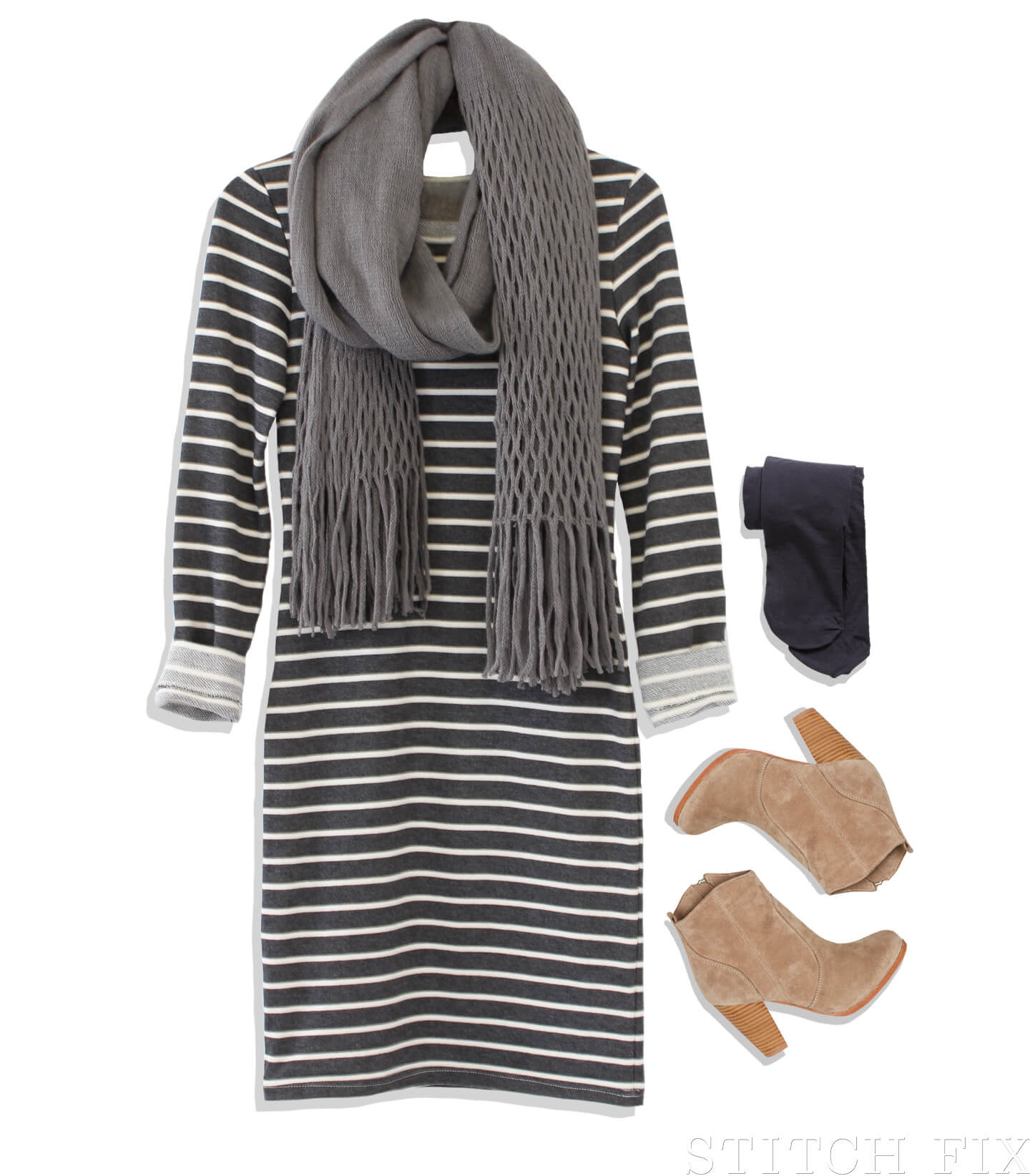 Amidst a hectic holiday schedule, be sure to take a bit of time to relax and treat yourself! Whether it's a luxurious spa day or doing a bit of shopping for yourself, you'll want to wear pieces that you can put on and take off without too much hassle. A dress and scarf duo slips on and off and creates a full outfit in just two pieces. Instead of leggings, try a pair of tights, which will keep you warm, but can stay on while you try on clothes. Pull the look together with a pair of slip on booties.
Dress: The Beth French Terry Striped Dress ($58)
Scarf: Mona Open Knit & Fringe Trimmed Scarf ($38)
Bootie: Easy, zip off and on with little fuss by Joie Dalton