I color my hair a lot. What are some great colors that look good on any skin tone and hair color combination?
-Brittany
Maintaining a single wardrobe to complement an array of hair colors can certainly be a challenge. Thankfully, jewel tones are universally flattering across any hair color ranging from platinum blonde to jet black!
We suggest rich hues of navy, emerald, plum and true red because they won't wash out blonde tresses and will add depth to brunette and darker shades of red hair. As an added benefit, saturated rich colors are not only on-trend this season, but their versatility allows them to be paired with black, white, brown and neutrals all year long!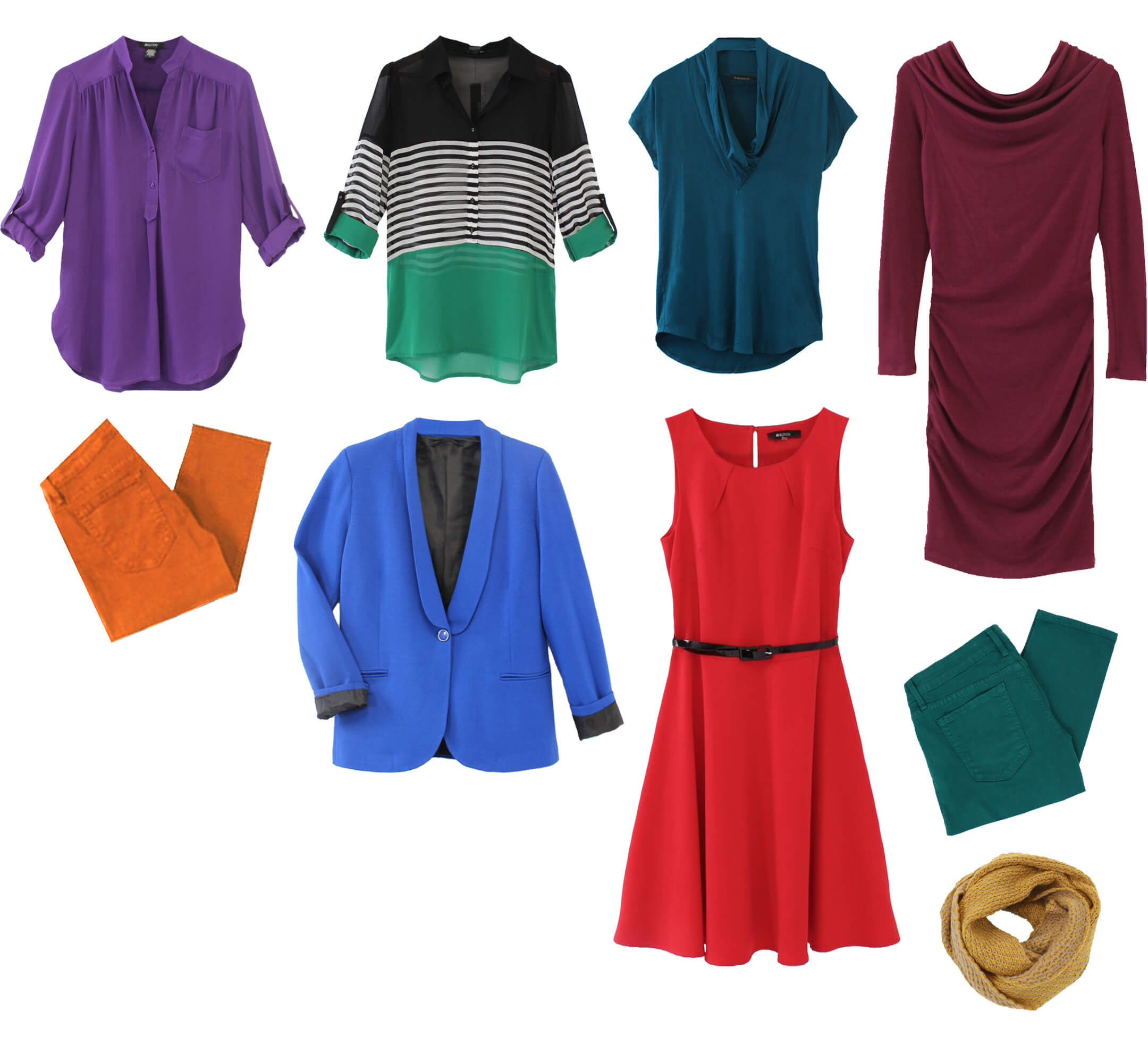 Purple blouse: Colibri Solid Tab Long Sleeve Blouse – $48
Green stripe blouse: Baldwin Stripe & Color Block Henley Blouse – $58
Blue Jersey Top: Wren V-neck Cap Sleeve Jersey Top – $42
Orange Pant: Adora Skinny Jean – $88
Blue Blazer: Bush Ponte Blazer – $128
Red Dress: Rockwell Sleeveless Fit and Flare Dress – $78
Green Pant: Amrita Skinny Jean – $68
Scarf: Honeycomb Knit Infinity Scarf – $42