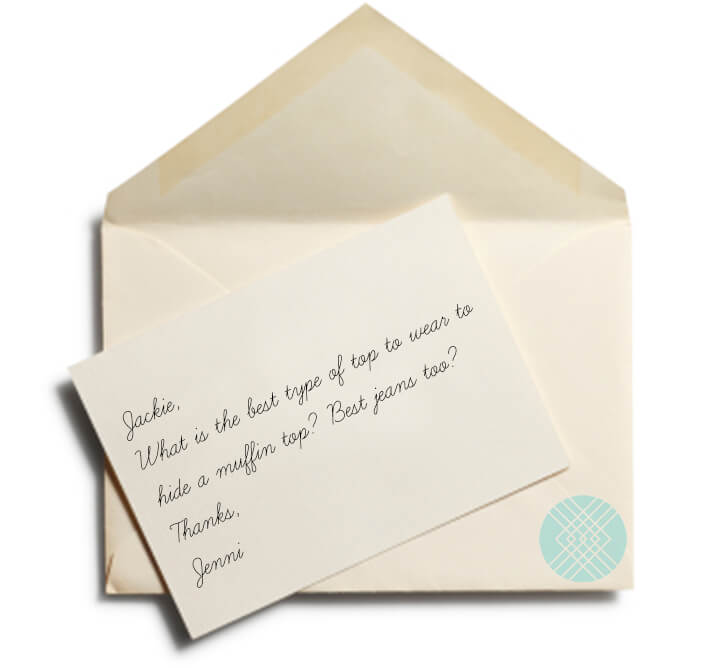 Loose, flowing tops are not only comfortable but also a great way to camouflage a tummy! Make sure to balance your proportions by wearing a fitted bottom like pencil leg pants or skinny jeans. Dolman-style sweaters and empire-waist tops are also forgiving options to wear without sacrificing style. Add a statement necklace to dress up a casual look. If you're feeling more adventurous, try a peplum top to define your waist and hide your tummy at the same time.
Layering is another great way to conceal the midsection. Try pairing a structured blazer or oversized cardigan with a printed tee.
When it comes to denim, forget low-rise jeans! Mid- or high-rise jeans are your best bet! Opt for a pair that sits at or above your belly button for more coverage and a smoother silhouette.