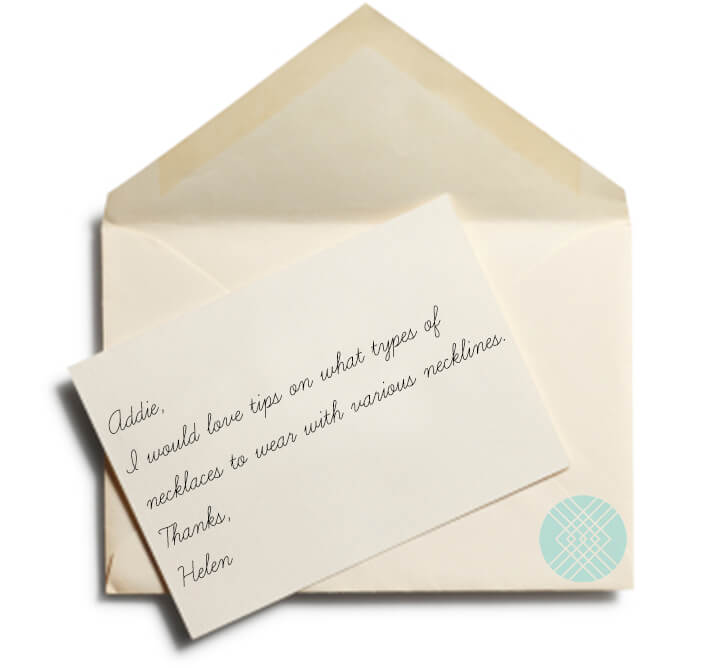 Hi Helen! What a great question! Your necklace should mimic the neckline of your top. For instance if you wear a scoop neck then a shorter necklace will be more flattering and give the look an open feeling. The best part about fashion is being able to experiment with a variety of styles and looks–that's what accessories are for! Don't be afraid to break out of the fashion do's and dont's to find what look best on you.
xo,
Addie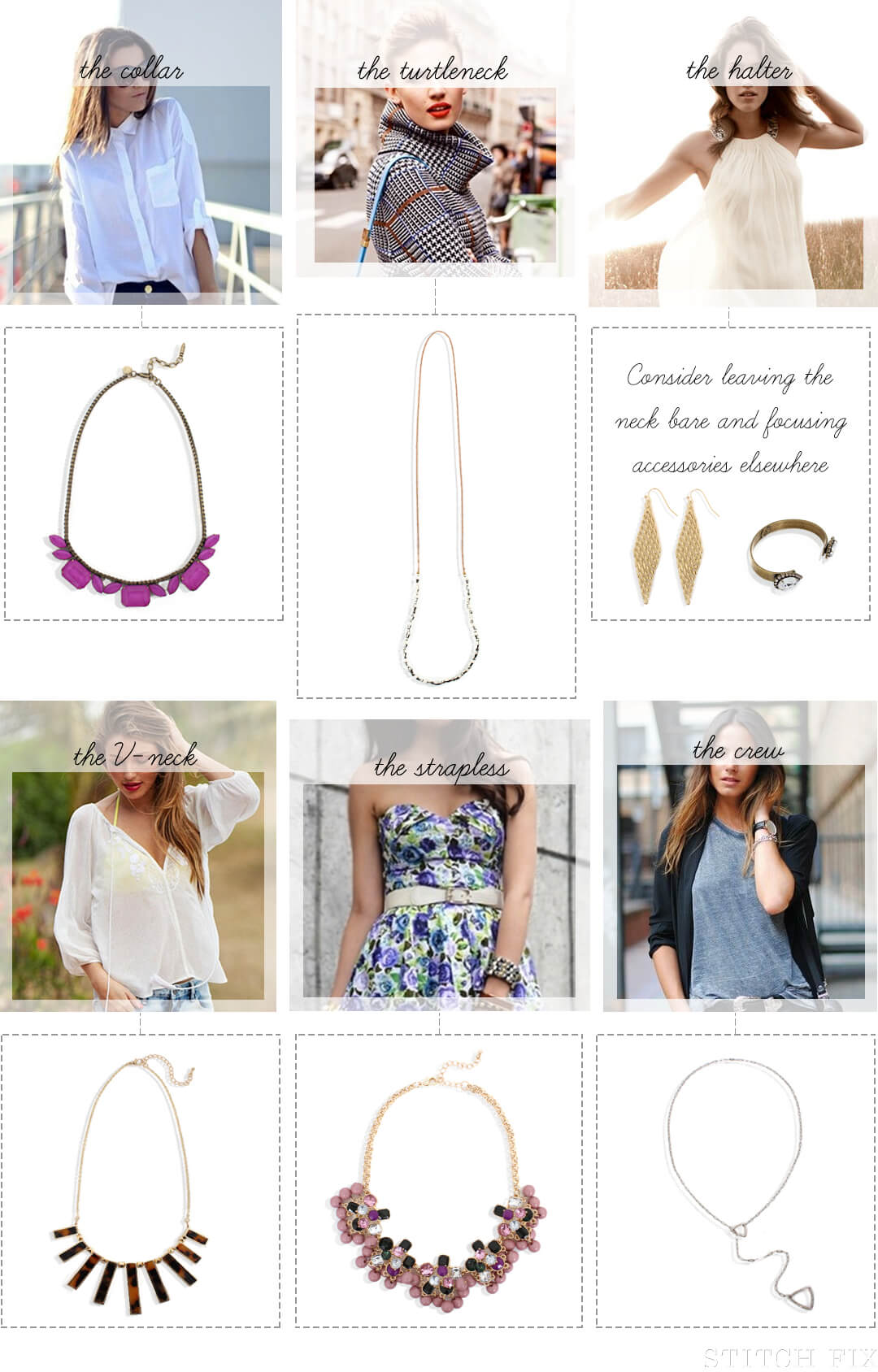 The Collar
Most keep this look simple, but you don't have too! Dress your collar up with a statement piece to add interest and intrigue to this traditional neckline. Allow your necklace to poke through an unbuttoned collar or rest on top when fully buttoned.

The Turtleneck
Select a long necklace in a statement or classic style. You want to balance the weight and drape of the neckline by selecting a piece that will lengthen your frame. If you wear a fitted, lightweight turtleneck, a short necklace can also be appropriate in a statement style.

The Halter
Most halter styles make a statement on their own so you won't to add any more accessories to this neckline. We recommend leaving your neck bare and accessorizing elsewhere with bracelets and/or earrings. If yours is a halter style that shows off your bare neck or collar bone, stick to a classic piece and let your top say the rest.

The V-neck
Choose a necklace that follows the inside of the neckline. A longer necklace will draw your eye down and away from your face and a shorter classic or statement necklace will draw the eye upwards. A plain white tee or blouse looks modern and effortless when paired with a fun statement or classic necklace.

The Strapless
When selecting a necklace for this top, think about a shape that will fill the space between your top and collarbone. A chunky, short necklace will work beautifully to complement this neckline style.

The Crew
Choose a short or long statement or classic style necklace. Crews can tend to be a little more difficult to pair short statement pieces if the neckline does not evenly contour with the necklace. Have fun playing around to see what style works best for you!