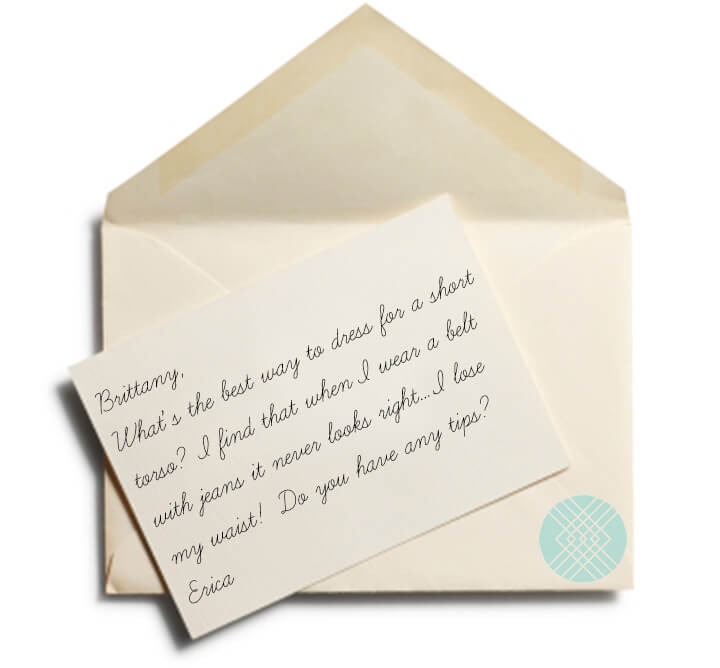 You might have a short torso if:
Your tops tend to run long.
Blouses with a defined midsection, such as those with a cinched waist or peplum, hit you at an awkward place.
Mid-rise jeans or pencil skirts tend to fit more like a high-rise.
You avoid accessorizing with a waist belt because they give you unbalanced proportions.
Flattering Dresses
Dresses that hit below the natural waistline, such as those with a drop waist, will create length through your midsection. Shorter dresses will draw the focus to your legs and further lengthen your lower half. A faux wrap dress in an A-line shape is a great fitted option to give you a defined shape without drawing all the attention to your waist.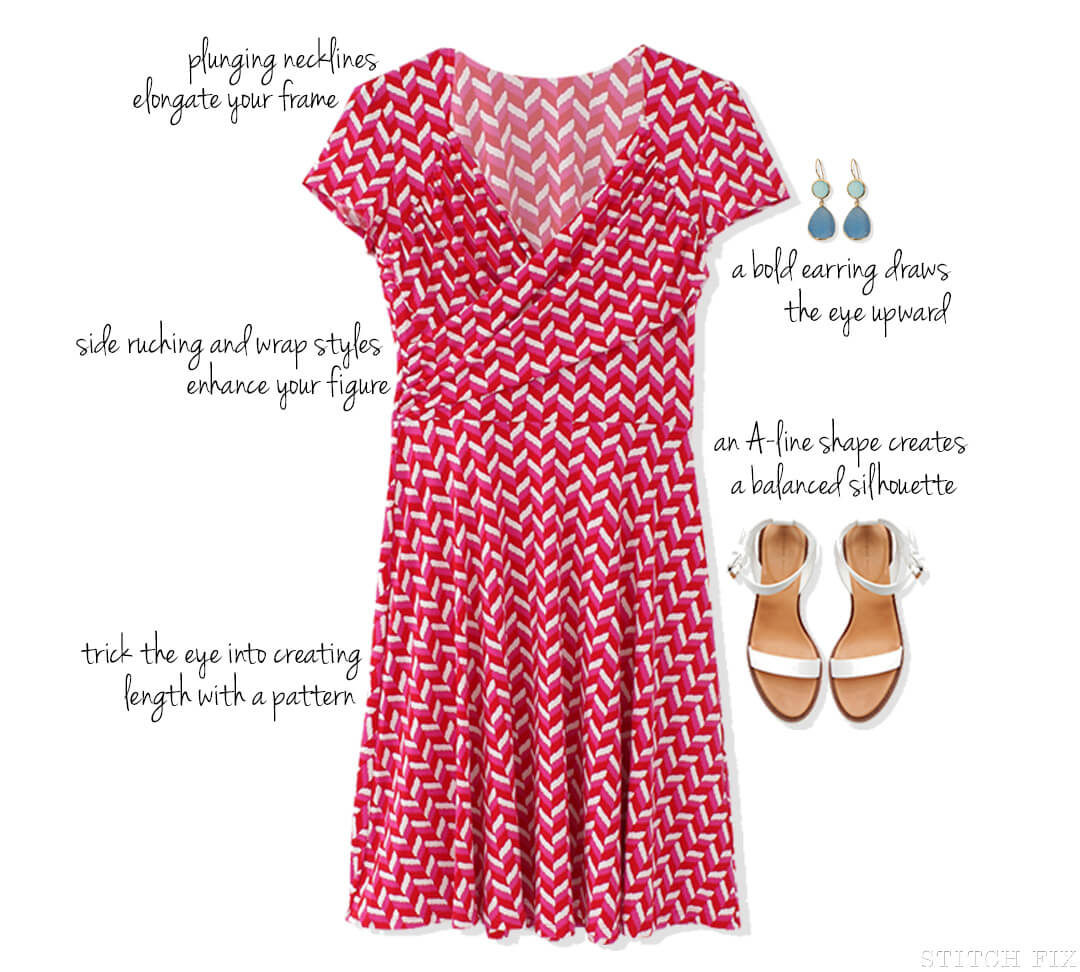 Dress: Abilene Geo Dress ($148)
Jewelry: Amelia Drop Earrings ($115)
Shoe: Zara Mid-Heel Sandal ($50)
Elongating Tops
Exposed necklines such as a V-neck or scoop neck will elongate your short torso. A great way to camouflage a short torso is to wear your shirts untucked, allowing the top to drape past the waistband. Make sure to select pieces that are medium to long in length.
Perfect Pants
Low-rise pants are the best way to create proportion for your figure. Wear lighter, more vibrant colors on your lower half to draw the eye downward.
Putting It Together

Color and patterns can be used to trick the eye and draw attention away from your short frame. When it comes to accessories, longer necklaces, earrings and scarves will lengthen your torso and create balance. Select skinny over wide belts, as wide belts will only make your frame feel even shorter and further draw attention to that area.
Top: Colibri Abstract Blouse ($48)
Pant: Chestnut Distressed Skinny Jean ($58)
Scarf: Christine Lightweight Ombre Scarf ($48)
Shoe: Madewell Holepunch Flat Sandal ($99)
Avoids
Try to steer clear of tops with a boatneck style neckline, wide horizontal patterns, and voluminous sleeves, which will only compress your silhouette: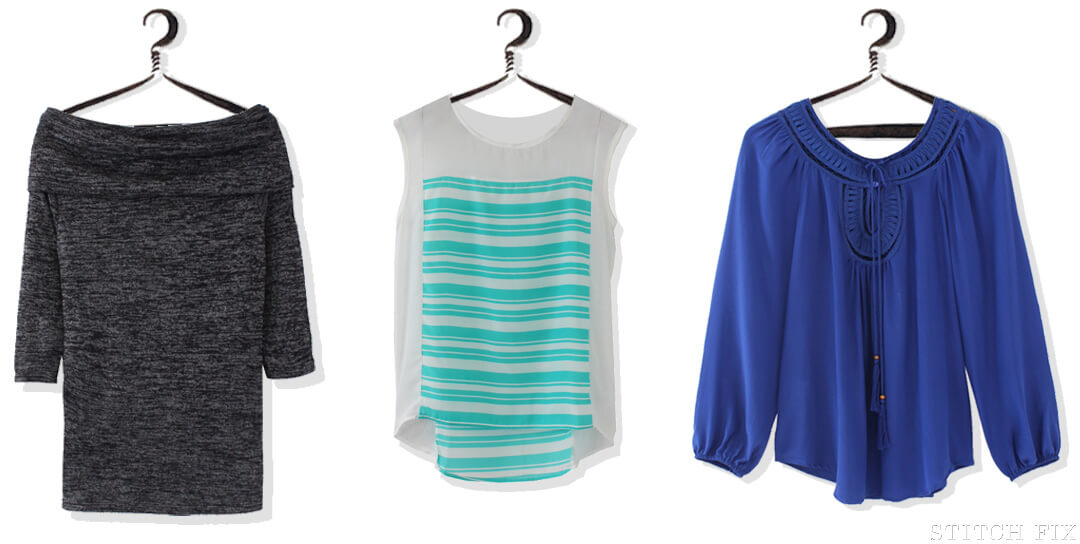 Top 1: Byron Fold Over Knit Shirt ($58)
Top 2: Cloverdale Blouse ($48)
Top 3: Andrae Peasant Blouse ($78)