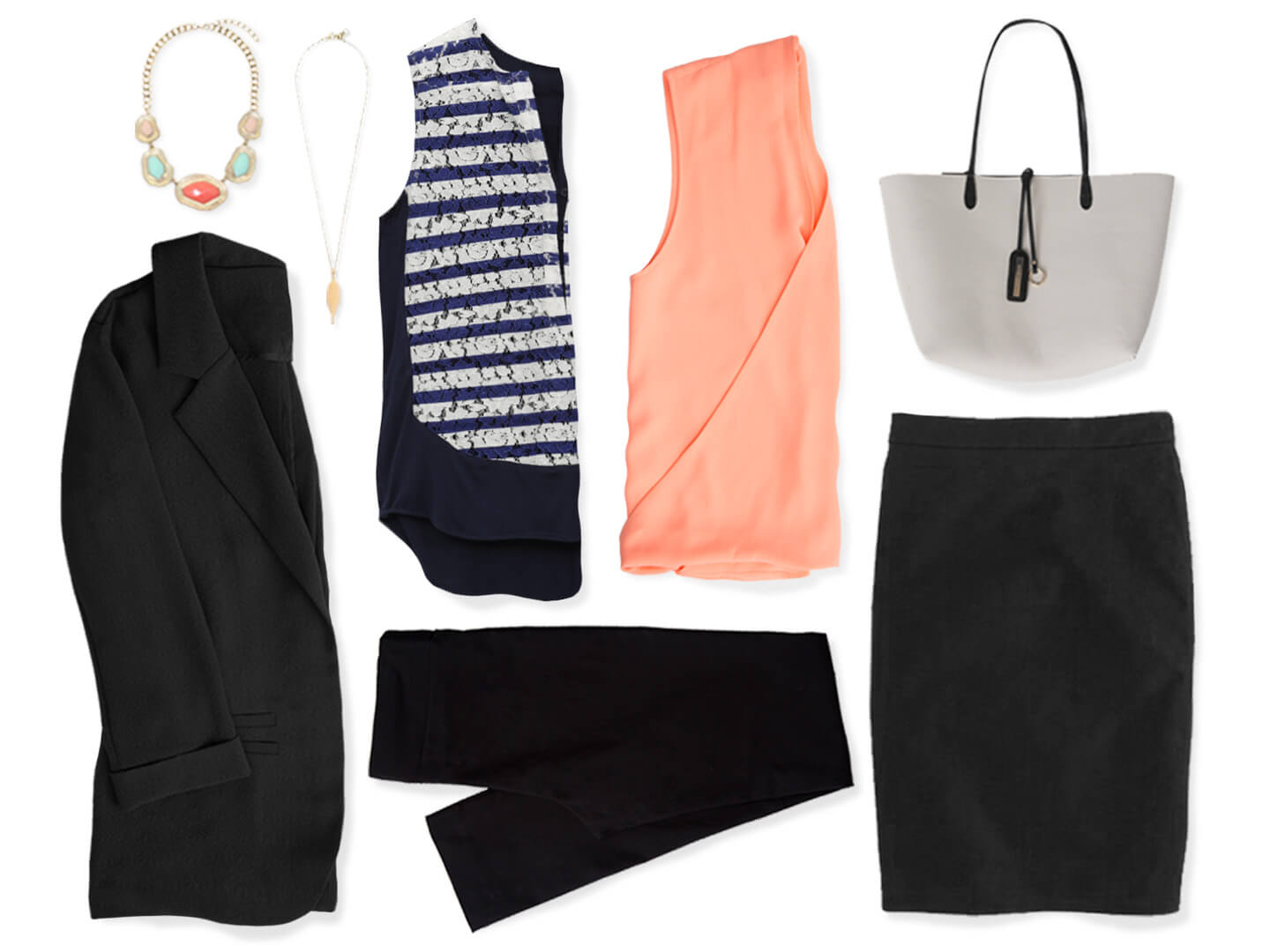 Q: What's the best way to liven up my suits for the summer? I'm an attorney and wear a suit almost every day, and most are gray, navy, or black. How can I add color without becoming too casual or unprofessional?
A: The easiest way to add a pop of color into your wardrobe is through fun tops and accessories. Try wearing a brightly colored shirt under your jacket. A classic pattern (or even one more abstract) can add excitement to your everyday garb. Spice up your looks with a statement necklace or bright red pumps. Pattern mixing is another fun way to go. Pair a striped button-up with a black pencil skirt, and throw on a pair of leopard heels. This look is professional, modern, and fun.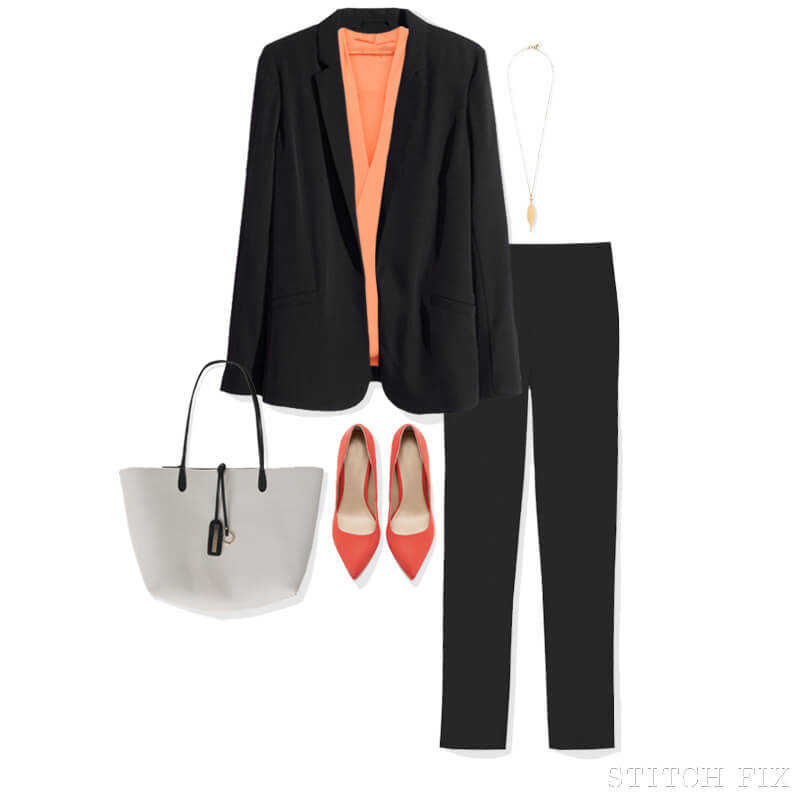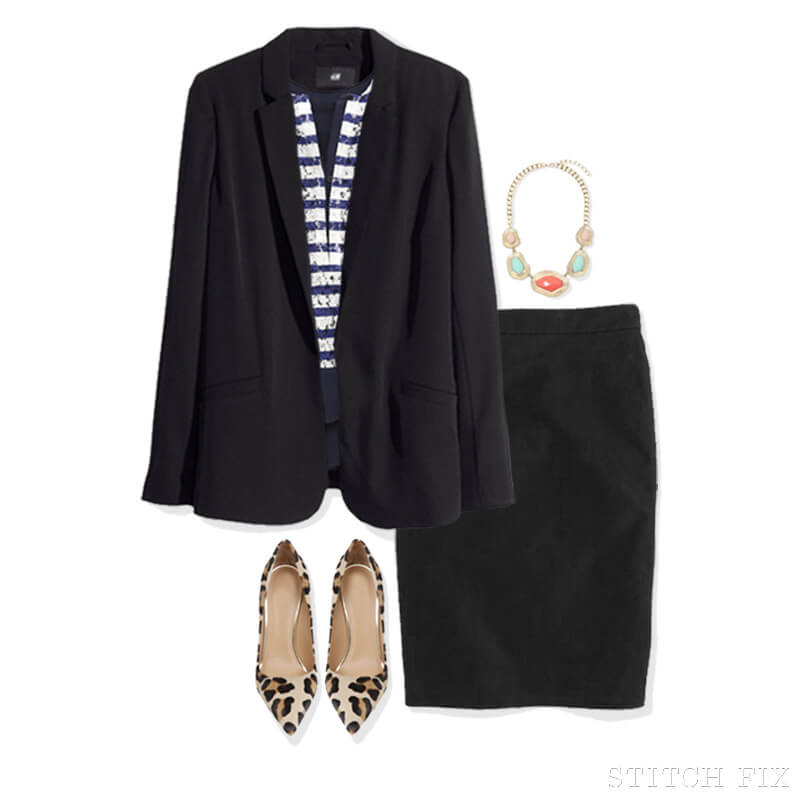 Look 1:
Carson Front-Twist Sleeveless Blouse
Emer High-Waisted Cropped Trouser
Ramona Arrow Pendant Necklace
Parvin Reversible Hang Tag Detail Tote
Noir Sur Mesure Col Long Manches Plain Blazer
Zara High-Heel Platform Court Shoe
Look 2:
Cynthia Striped Lace Panel Tank
Toby Gemstone Statement Necklace
Noir Sur Mesure Col Long Manches Plain Blazer
J.Crew No. 2 Pencil Skirt
Sam Edelman Zola Leopard-Print Pony Toe Pump
Visit our business-chic Pinterest board for more workwear inspiration!
Like the items you see here? Mention them in your note to your stylist when you schedule your next Fix. (If you have a Fix in progress or automatically receive your Fixes, you can now update your note to your stylist, too!)