I have a D-cup (maybe DD…) How do I avoid looking matronly or over-exposed when I dress? What kind of top should I go for?
-Abbie
When selecting a shirt for a larger bust, the goal is to balance proportions starting with the neckline. Necklines that come up too high on the neck or plunge too low aren't the best fit for your body type. Instead, we suggest V-neck, boatneck, scoop neck and cowl neck tops because they are most flattering for women with curves on top.

The V-Neck elongates the neck and draws attention upward. V-necks come in a range of styles, so choose the one you feel most confident wearing.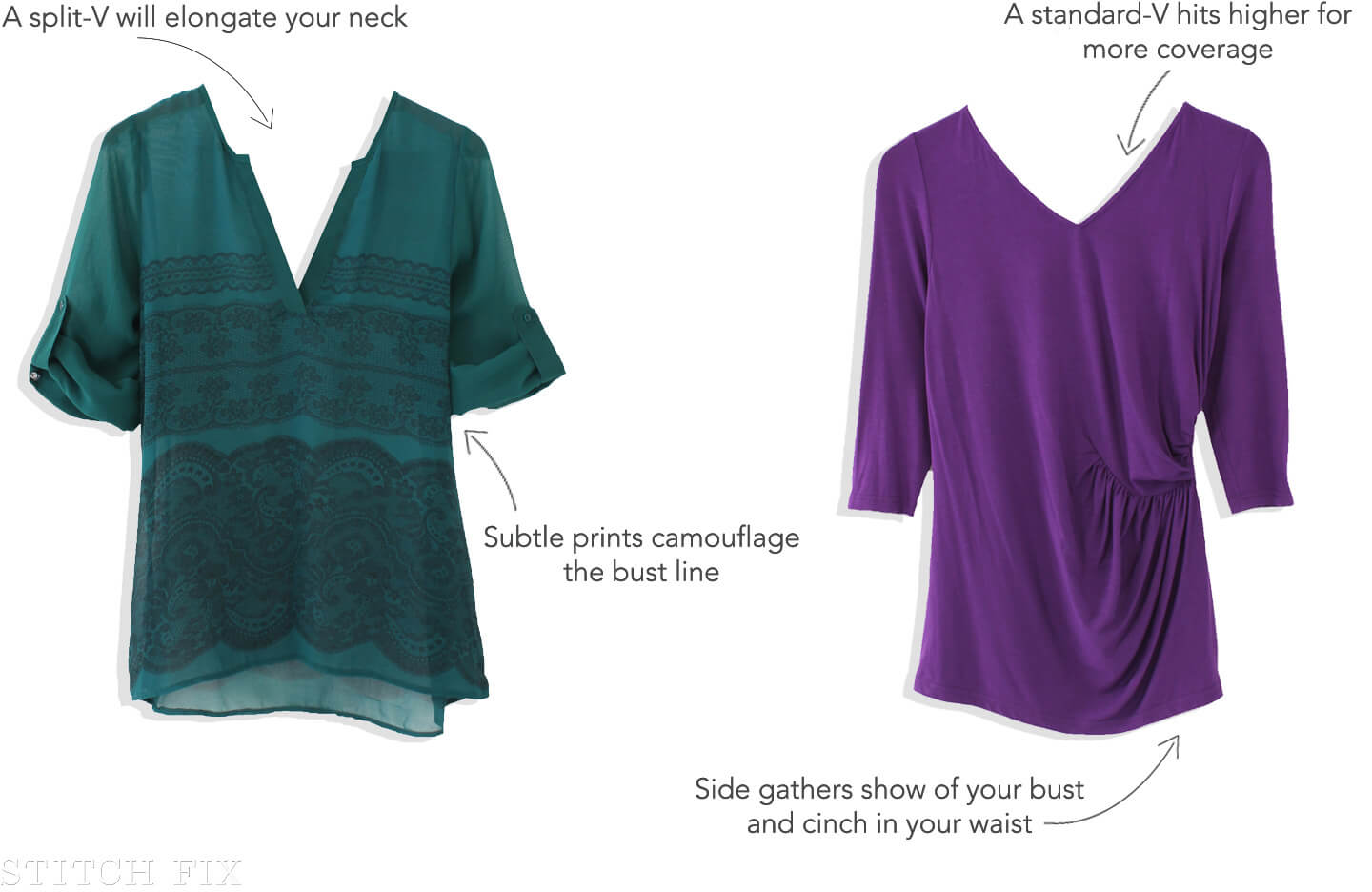 The Boatneck creates a clean line from shoulder to hip. This neckline elongates your frame while showcasing your bust in a demure fashion.
The Scoopneck draws attention to your collarbone and enhances your curves. Choose a piece with princess darting to add shape to your figure while supporting your bust.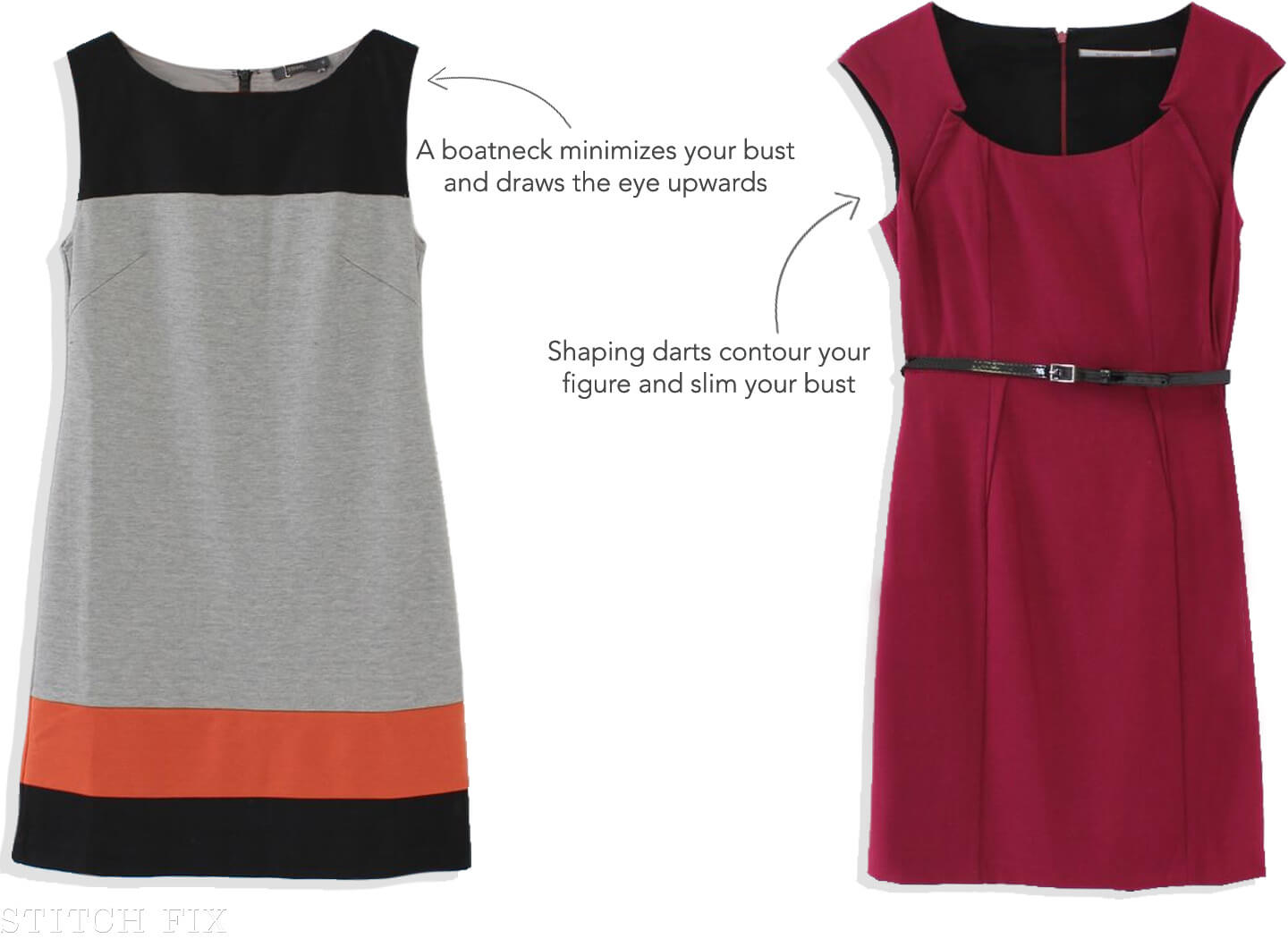 The Cowl Neck minimizes the appearance of a large chest while adding sophisticated detailing.