Q: Hi there, I have been living under a rock for the last few years (a.k.a. having babies), and I completely missed the fact that it is now acceptable to tuck in your shirt. The last time I tucked in my shirt was when I was young enough that my mom could make me. Can someone give me a guide for when it is/isn't appropriate to tuck in your shirt? I have a pencil skirt with a high waist – should I tuck blouses into it or leave them out? -Tammy
A: Hi Tammy!
Welcome back to the fun and experimental world of fashion! When wearing a high waisted pencil skirt you should always tuck in your shirt to show off your natural waist and give you a streamlined look. Try a more tailored tuck where you tuck the blouse in all the way around the skirt.
You can also do a "messy tuck" when wearing jeans. A messy tuck is a half tuck that you do with just the front part of your shirt leaving the rest of your shirt loose around your jeans. Please let us know if you have any other questions.
Xo,
Addie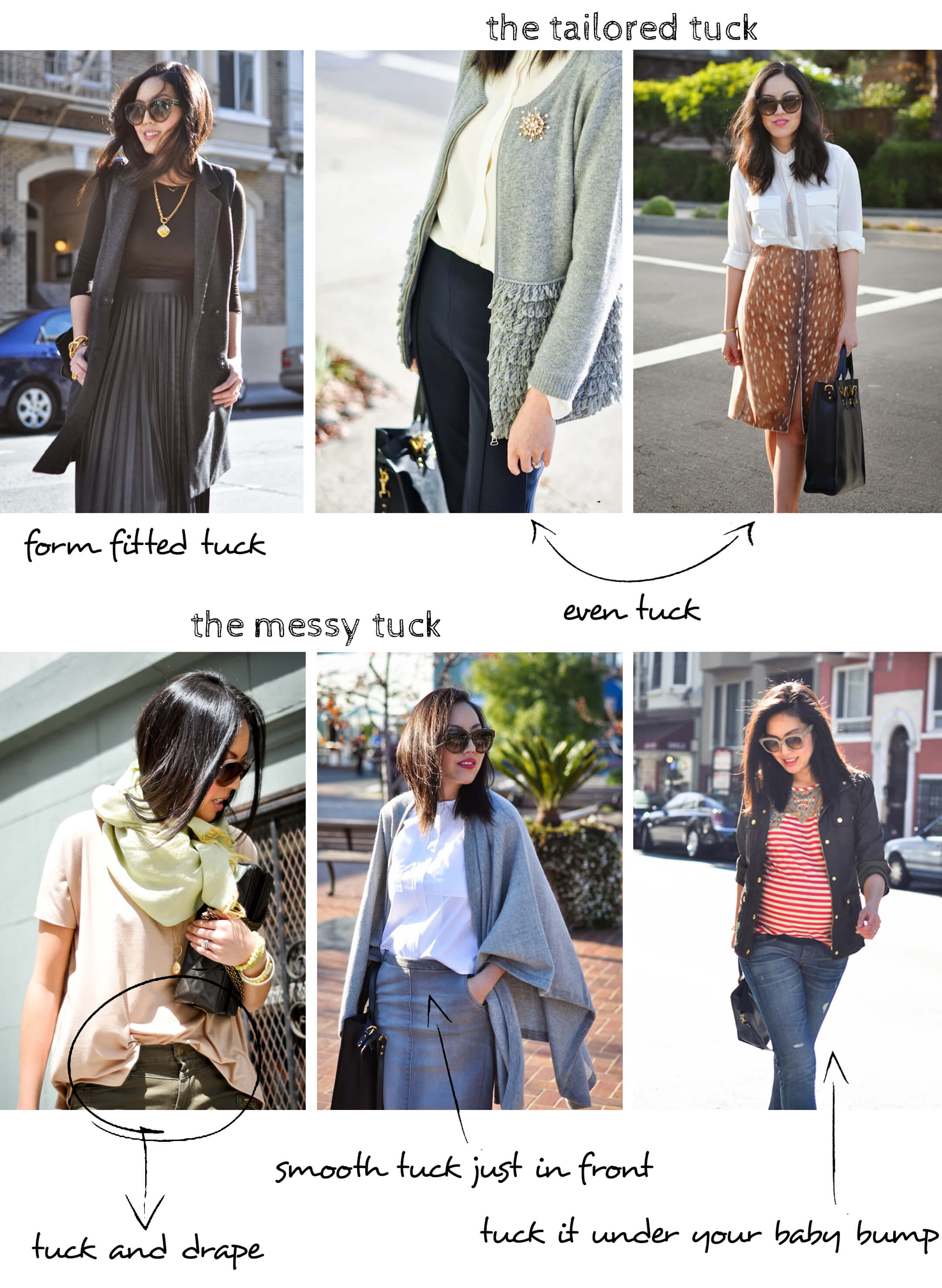 Ahn From 9to5 chic demonstrates a range of tucking options.