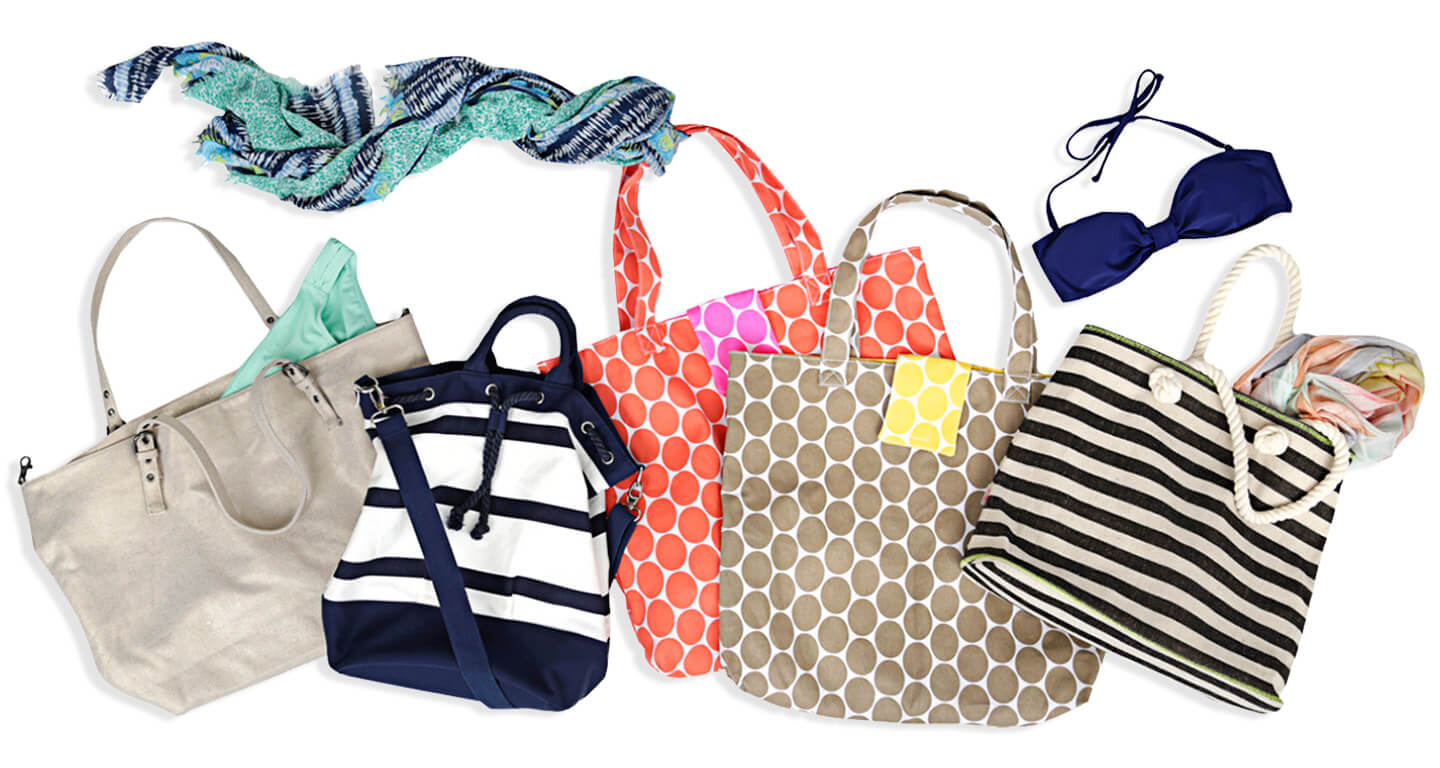 They're big, they're bright, and they can hold a whole sea of stuff. Try these tips to make packing your beach bag a breeze.
Space Saver
Swap a bulky beach towel for a Turkish towel, also known as a pestamel or hamam towel. It takes up less room, can double as a wrap, and won't trap grains of sand in its fibers.
Hat Trick
Keep hats from getting crumpled by stuffing them with your towel before you place them inside. Or, attach a carabiner on one of the bag straps and loop the hat's tag or band through to hang it outside of your bag. (You can also use the carabiner for storing your keys, instead of letting them float around your big bag.)
Tidy Tip
Pack Ziplock bags! They're great for keeping all of your electronics safe from grains of sand as well as storing sandy sandals and wet bathing suits when you leave.
Back-Up Bag
Slip a cute clutch filled with essentials like cash and lip balm into your beach bag. This will make everything easy to find and keep you from having to haul your entire beach bag around if you want to hit the ladies room, grab something from the snack bar, or walk along the shore.
Bags from left to right:
Adrian Metallic Beach Tote $58
Daniella Striped Canvas Bucket Bag $68
Darcy Reversible Dot Cotton Tote $48
Miller Striped Canvas Tote $58
Scarves from left to right:
Nellie Mixed Print Scarf $52
Daria Multi Color Chevron Infinity Scarf $32