One of the best ways you can communicate with your Stitch Fix Stylist is by creating a Pinterest Style Board! Setting up a Pinterest account and creating a style board is easy and will help your Stylist get to know your style so they can send you the best Fixes possible. Here's how to create your own Stitch Fix Style Board in just a few easy steps!
Step 1: Go to Pinterest
Visit http://www.pinterest.com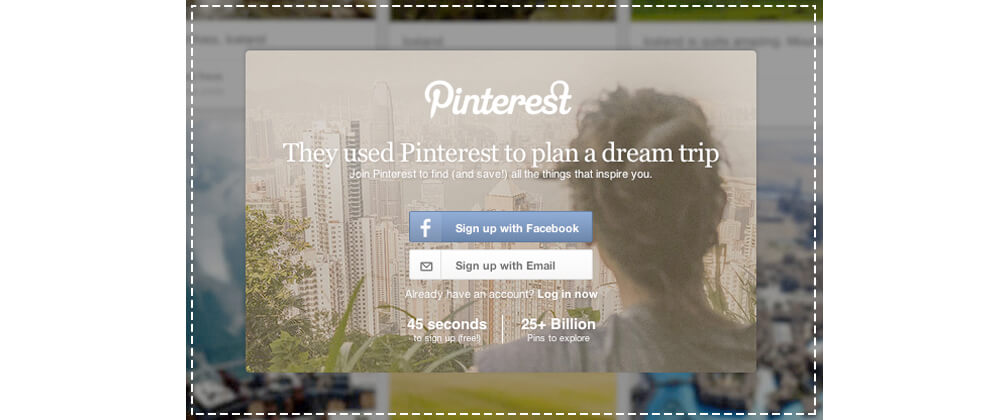 Step 2: Create your account
Sign up with your email or Facebook account.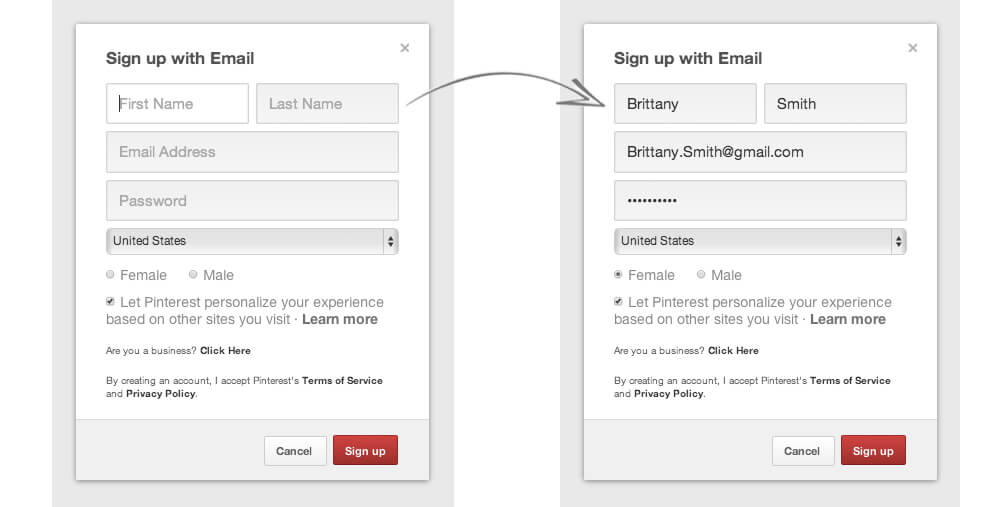 Step 3: Make a Stitch Fix Style board
You can create as many boards as you want and label them whatever sparks your fancy, but your Stitch Fix Stylist would love to see a board dedicated to your style inspirations. Pick a title such as "My Stitch Fix Style" or "Stitch Fix Style Inspiration" so that your Stylist can easily reference this board.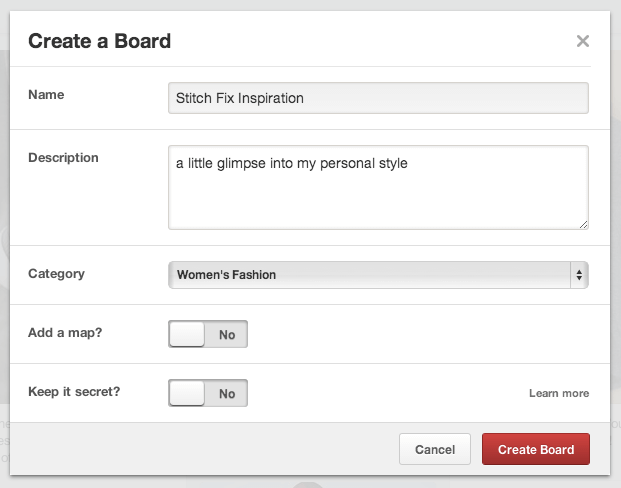 Step 4: Begin Pinning
Once your Stitch Fix Style Board is created you're ready for Pinning! There are three ways you can add pins to your board:
1. Use the search field on Pinterest to browse and Pin as you go. Hover over an image on Pinterest and click the "Pin it" button on the upper left corner of the image
2. Upload images from your desktop
3. Use the Pin It button on your browser to Pin around the web (Don't have it yet? Get it here!). Once you have the Pin It button, you can save looks from your favorite blogs, sites and catalogs to your boards.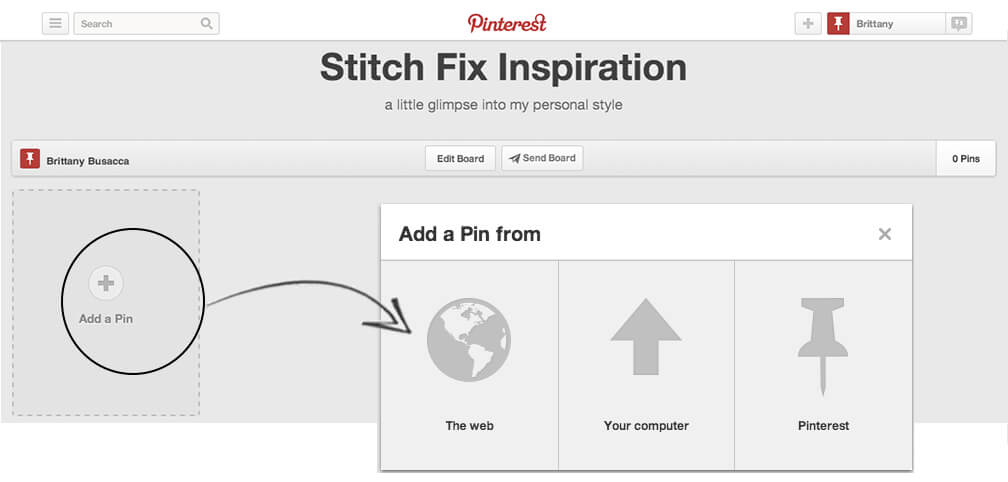 Step 5: Pin from Stitch Fix
Feel free to Pin from the Stitch Fix Pinterest Boards or the Stitch Fix Blog. You can also follow the Stitch Fix boards and get updates right in your feed! Pretend that you're going window shopping and add as many Pins as you like! It's also a great idea to add an image or two of yourself.

Step 6: Label your Pins
When Pinning your style images that you're inspired by, be sure to add a few words as to why you love this image. Whether it's the detailing, fit or color, all of these are helpful indicators for your Stitch Fix Stylist.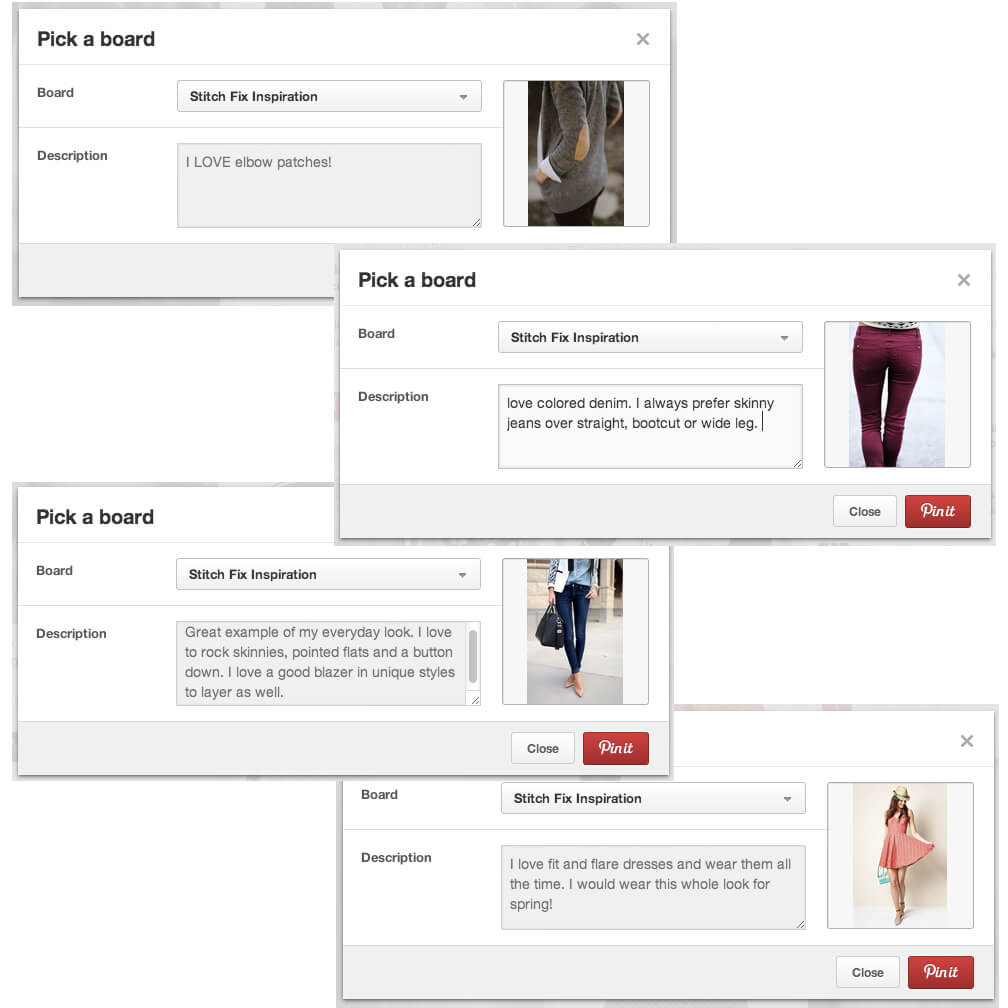 Step 7: Add your Pinterest board to your Stitch Fix Style Profile
Click into your full board and then copy and paste the full web address (example: http://www.pinterest.com/brittanyb/stitch-fix-style-inspiration) from your browser into your Stitch Fix Style Profile.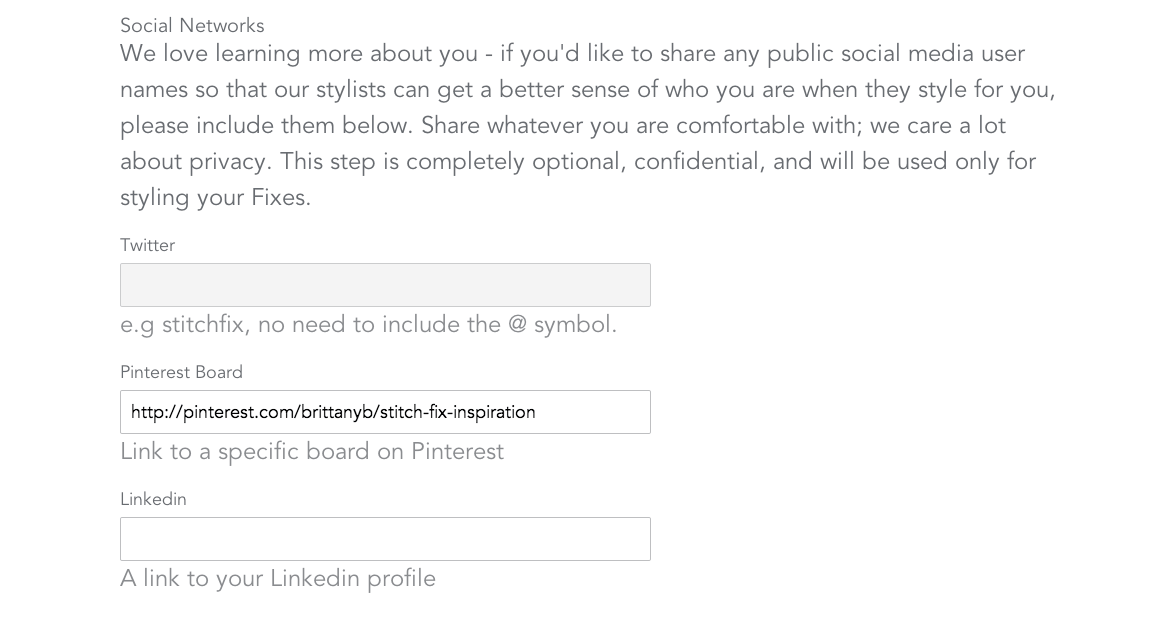 Step 8: Keep on Pinning
Continue to keep your board updated! The more current your style inspiration, the better we'll be able to get you pieces you love!