The unofficial start of summer is just around the corner and kicking off with a 3-day weekend. Here are some stylish outfit suggestions, whether you're enjoying the three-day weekend with a classic barbecue, enjoying some sand and sun, or hitting the road!
Backyard BBQ
If you're planning on enjoying the holiday with the Memorial Day tradition of a backyard barbecue, opt for an outfit that gives you the freedom to move about and eat as you please! Try a dress with a casual belted waist to give you definition, paired with a complementary summer scarf and wedges, which will give you height without sinking into the grass.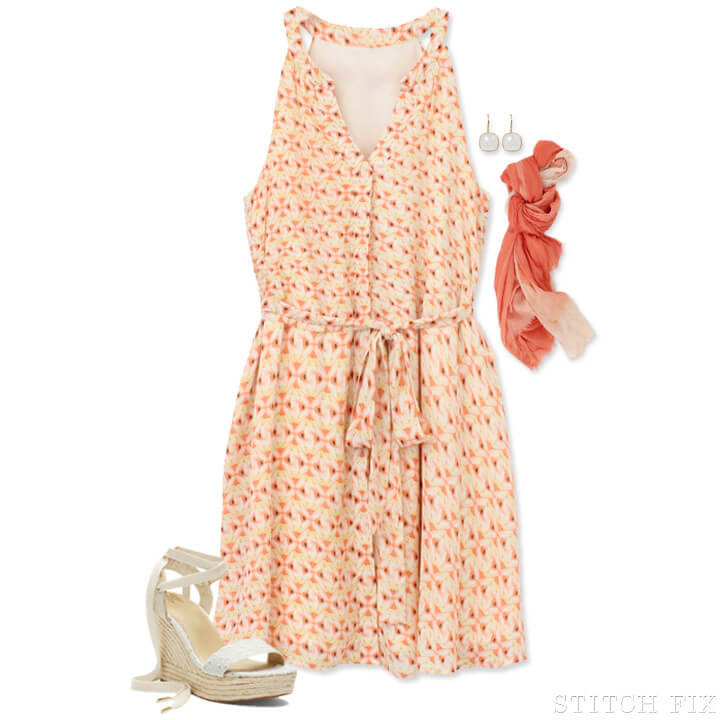 Beach Day
Opt for pieces that can easily slip over a swimsuit and be tossed into a tote while you enjoy the day! If you love the colored-denim trend, try the summer's version in a pastel short. An easy-fitting tank and a nautical tote are all you need to finish your beachy look.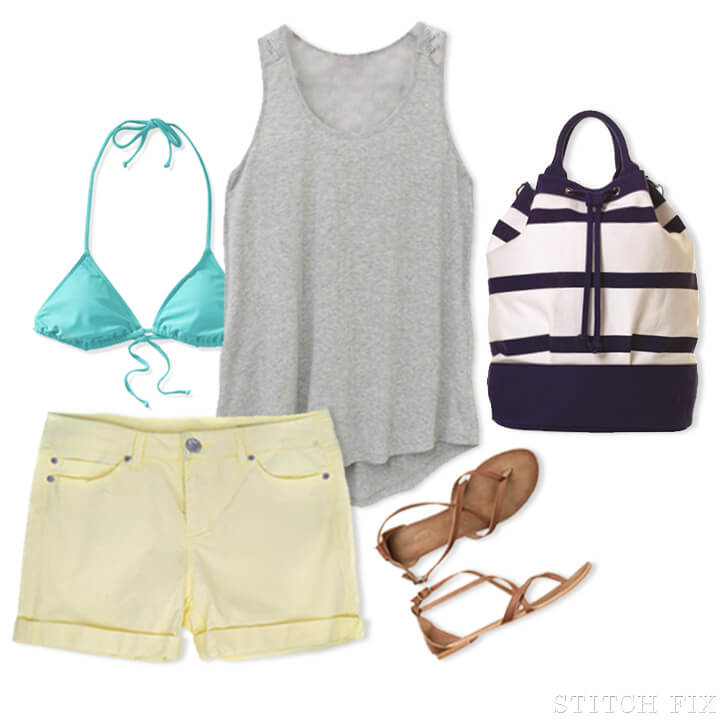 Road Trip
If you've got a touch of wanderlust this Memorial Day weekend, try an outfit with subtle bohemian flair. A loose pair of boyfriend jeans will keep you comfortable in the car and look great once you get to your destination. Pair yours with a patterned top and complementary accessories, such as a woven leather belt and bangles.