Name: Cyndi Spivey
Blog: Walking in Grace & Beauty
Location: Harrodsburg, Kentucky
Stitch Fix: How does style fit into your day-to-day life?
Cyndi Spivey: Since I'm a fashion blogger, style is definitely a part of my everyday life. I love to keep up with the latest trends. I'm always checking what's in and what's out for each season.
I'm one of those women who gets up in the morning and gets dressed for the day. Even if I'm staying home and working. I like to feel put together and ready for whatever my day holds.
Stitch Fix: How has your style evolved?
Cyndi: My style has certainly evolved over the last several years. Partly, because dressing in my forties has been different from dressing in my twenties. Although I'm a few years older, I still want to look fashionable but I don't want to look like I'm trying to dress like my daughter.
I've also gotten a lot better at adding accessories to my outfits. I think accessories can make all the difference. They can make a simple outfit pop!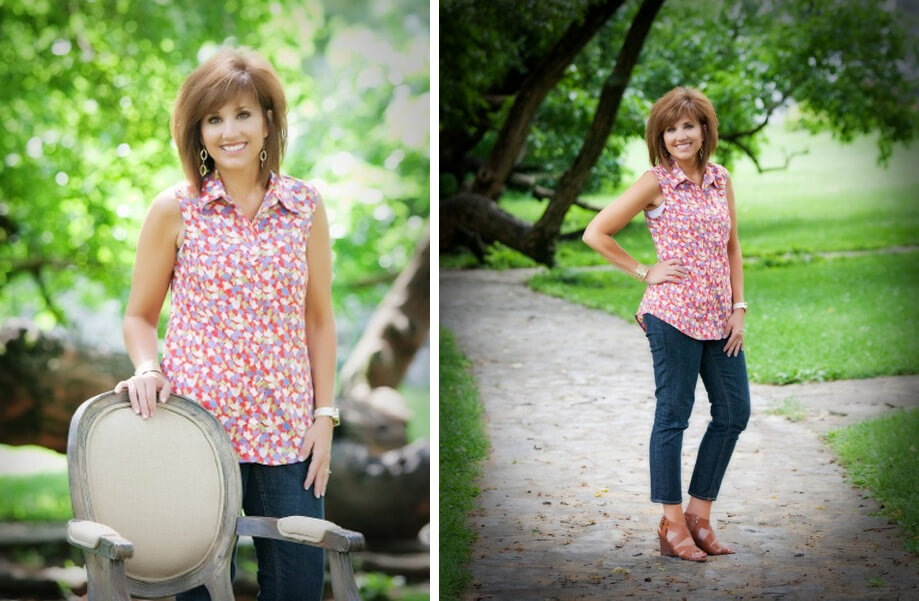 Stitch Fix: Can you give us three words to define your personal style?
I would call my style a classic trendy Southern look. I'm from the South and I love classic pieces but I also love to add touches of trendy pieces.
Stitch Fix: What is your biggest challenge when it comes to fashion and style?
Cyndi: Making sure my style is age-appropriate is my biggest challenge. I love being in my forties and I think I have more confidence now than I had in my twenties and early thirties. But I want to make sure I'm dressing for my age. Just because a style is popular doesn't mean I need to wear it.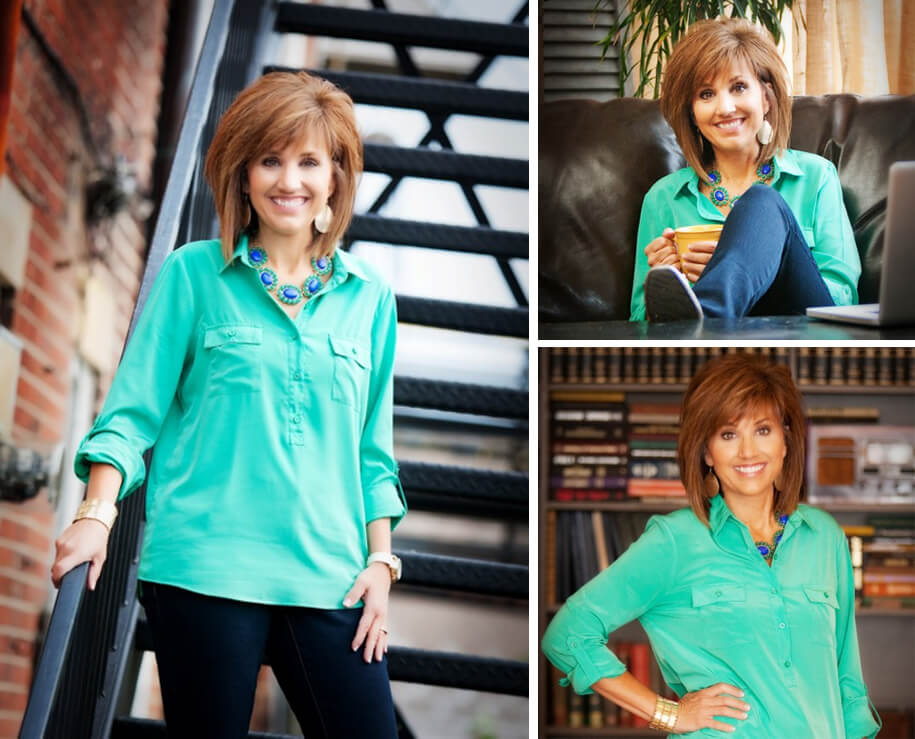 Stitch Fix: Show us your styling skills! Pick a few of your favorite pieces from your Fixes and style up a whole outfit!
Cyndi: One of my favorite pieces I've received from Stitch Fix is this sleeveless pink and green top. It's comfortable and has been perfect to wear during the hot days of summer.
I paired it with white ankle jeans and added gold accents with my earrings and gold chain bracelet.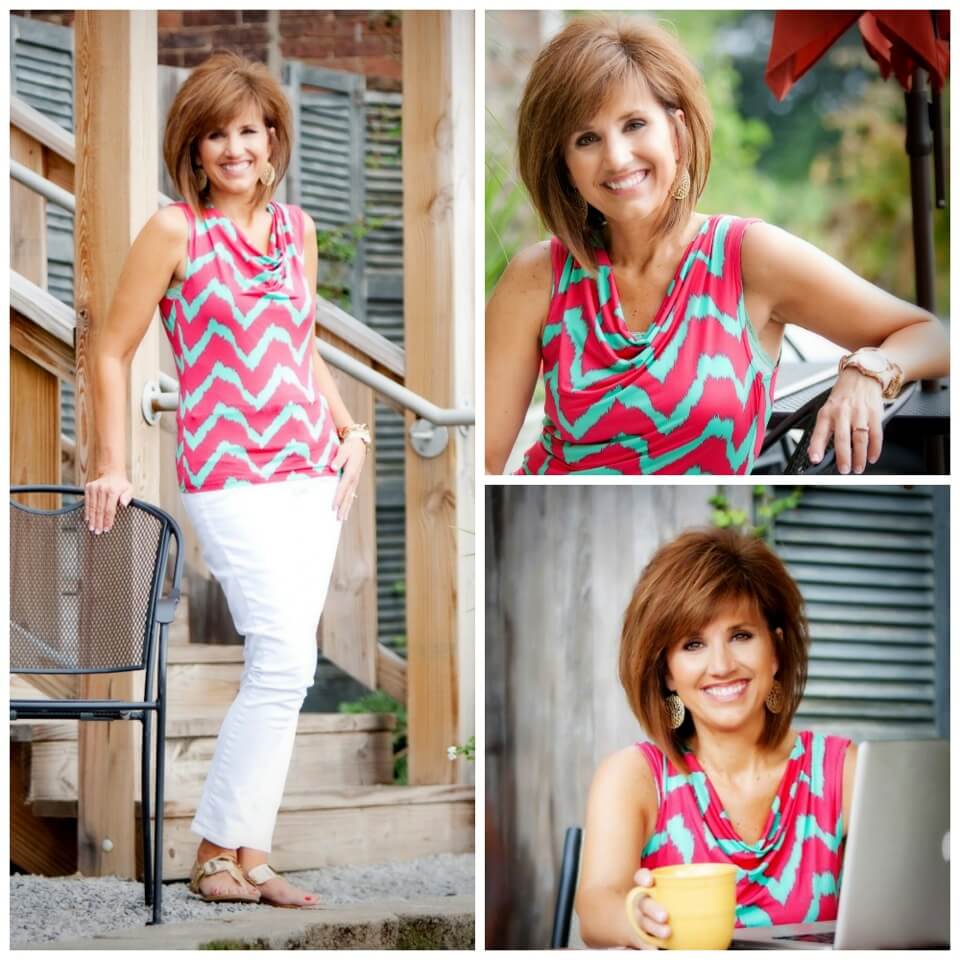 Stitch Fix: What tips do you have for women out there who are trying to discover their own personal style?
Cyndi: Figure out your body type and what looks good on it. We are all different sizes and shapes so what looks good on me might not look good on someone else. Once you figure out what looks good on your body type, you'll find shopping so much easier!
Next, add some basic wardrobe pieces such as a black pencil skirt, white collared shirt, chambray shirt, a great fitting pair of jeans, trouser pants, a blazer, and of course a little black dress. Then you can add different pieces and mix and match them.
Lastly, find a style that works for you and your lifestyle and then have fun with it!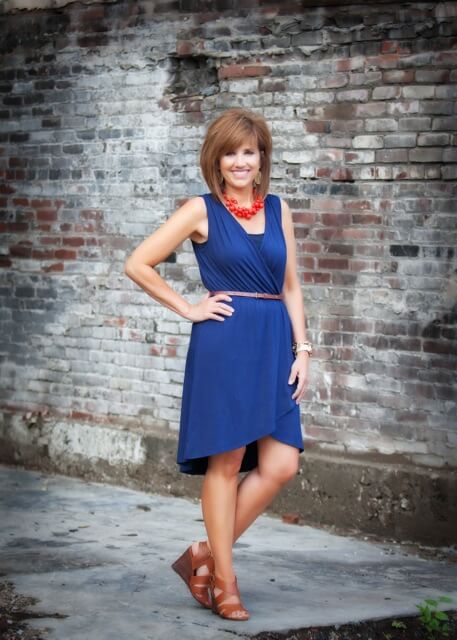 Make sure to keep in touch with Cyndi as she continues to inspire women to be beautiful inside and out! You can find her on:
Twitter: https://twitter.com/cyndispivey
Facebook: https://www.facebook.com/cyndilongspivey
Instagram: http://instagram.com/cyndispivey/
Google +: gplus.to/cyndispivey
Pinterest: http://pinterest.com/cyndi_spivey