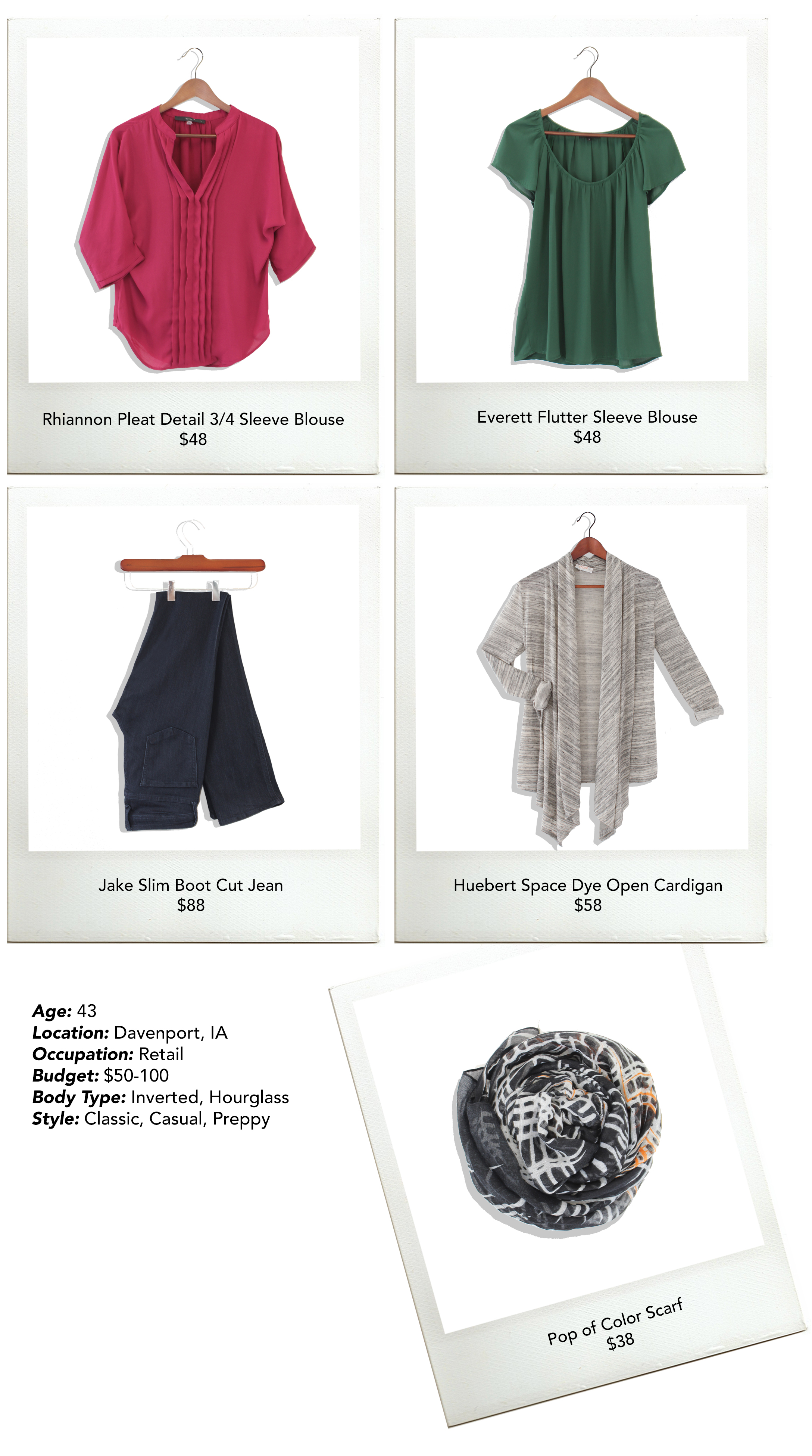 Stylist Note

Hi Michelle!
Thank you for the feedback from your last Fix, it's so helpful for me to read your notes so I can get an even better sense of your style and fit! All of the pieces in this Fix will pair together beautifully so have fun mixing and matching to create your personalized outfits.
Jewel tones are a major trend this season, so I selected two blouses in rich hues that will brighten up your everyday look as we move into fall. You can wear them with jeans or for a more dressed up look, tuck them into a pencil skirt and add tights or leggings and boots.
Speaking of jeans, I noticed you have not received any denim from us yet, so I included a pair of slim bootcut jeans by Just Black. These jeans have great structure and stretch as well as a 34″ inseam- the perfect length for your long legs!
Scarves are not only a bundle of warmth during the cold season, but an easy way to add a touch of sophistication and style to any outfit. This Pop of Color scarf will look gorgeous draped over any outfit. I hope you enjoy your Fix this month and I look forward to hearing how everything works!

Xo, Catherine