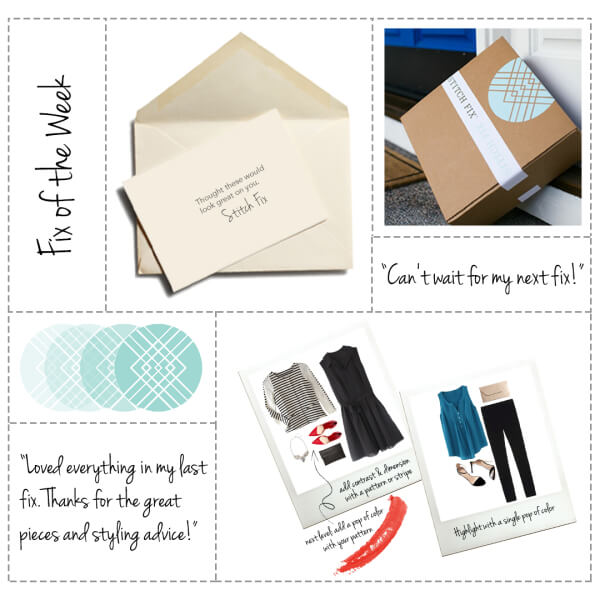 Profile Notes
I have the hardest time fitting my squatty body! I love to be fashionable and look adorable, but get so frustrated and down about my body — please help me feel great! I've even come to hate shopping. It's a pain and takes so much time, so this is awesome to have you help me! I LOVE big funky cool jewelry, it's my identity

The bigger the earrings the better! Thanks!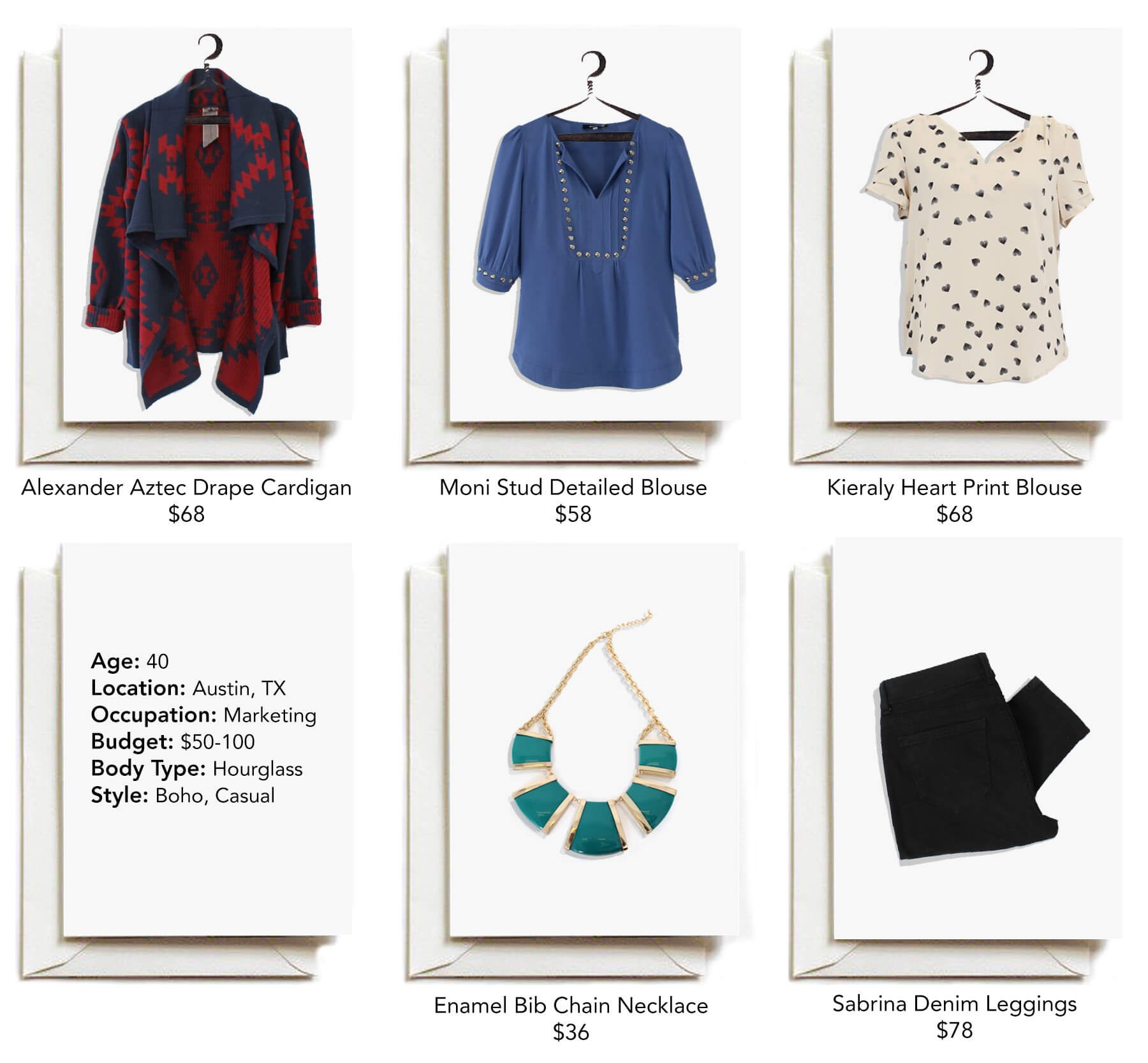 Stylist Note
I am so excited to be styling your Fix today! I picked out some great tops for you that I love because you can wear them with anything. Throw them on with jeans or leggings as well as with nice pants or a skirt.
The sweater is my favorite! It has such fun colors and style, especially for Austin! The necklace is also a favorite of mine. It add so much to any outfit. I hope you have a wonderful time trying everything on. Please be sure to let me know what you think! Enjoy


-Margaret
Client Feedback
THANK YOU! My first Fix, and I'm so excited. After trying everything on, I felt so cute. Told my hubs he's going to have to take me out on more dates with all these cute clothes. GREAT JOB, Margaret! Already can't wait for the next Fix! I hope you all have as much fun styling us as we do getting your selections

Thank you!