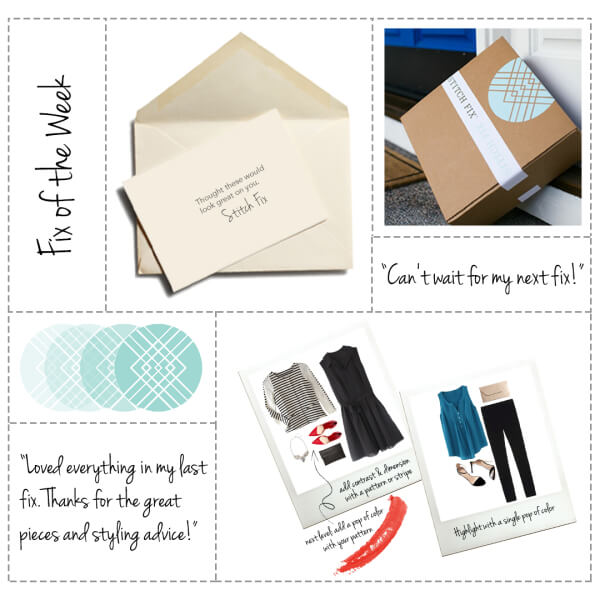 Request Notes
My personal standard requires that skirts hit the knee (even with leggings) and that my shoulders are covered. I often will wear a tank with a cardigan. Also, I'm not a fan of skinny jeans. I know they are all the rage, but they look terrible on me. I like to be comfortable, but I am not a yoga pants and tee-shirt gal, so I need clothes that are everyday comfy but cute!
Stylist Note
Hi Katie!
Welcome to Stitch Fix! I had such a fun time styling this Fix for you today! For this Fix I wanted to give you some cute and comfortable pieces that you can style up or down depending on what you pair them with.
The Archibald Tunic is a great piece because it's so easy to wear and comes in a fun pattern! I love it over leggings or jeans and then finished with cute sneakers for running errands.
I chose the Collen Jeans because they have a straight leg cut that I think will be very flattering on you. To dress them up try pairing with heels and a cute top then finish with something that shimmers. To add a little sparkle to your looks, I added a pretty necklace that can work as the finishing touch, or can add flair to a casual look.
I hope you have fun with this Fix!
XO,
Kathrina