Whether you're a football fanatic, fair weather fan or simply interested in the commercials and seven layer dip, here are a few of our outfit suggestions for  enjoying this Sunday's big Super Bowl game in style!
Go Seahawks!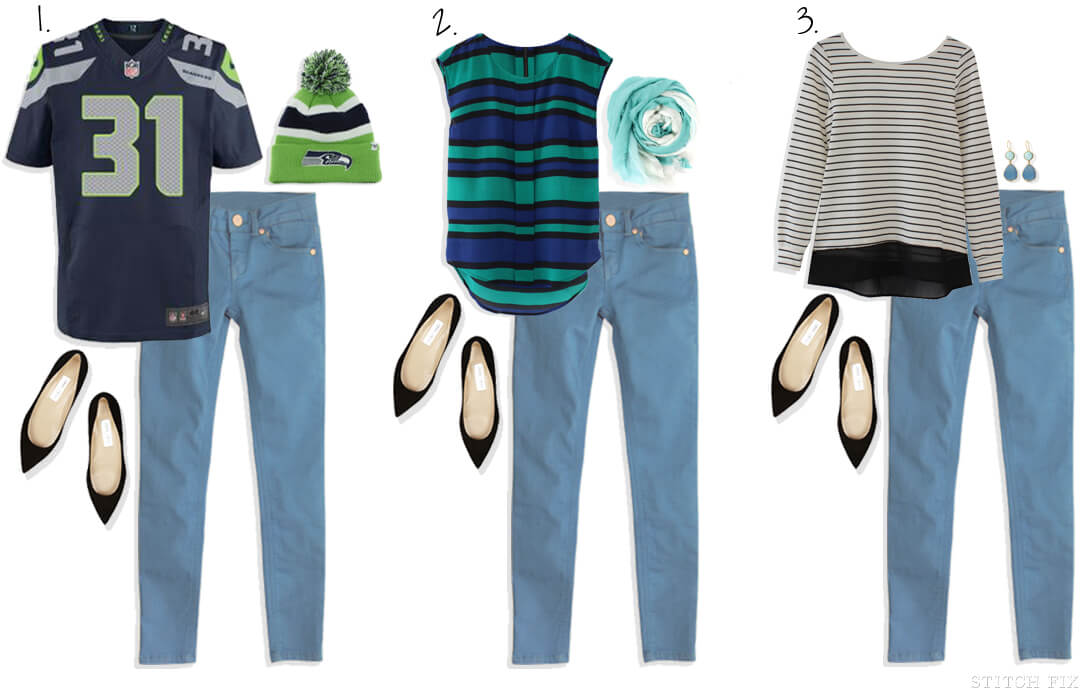 1. Consider yourself the right arm of the 12th Man? Rock your jersey with a pair of colored skinnies that complement your team colors and neutral flats. Don't forget your team beanie!
2. If you just hopped on the bandwagon, but want your Hawks to bring home the title, try a top in your team's signature blue and green. Add a scarf for extra team spirit and style.
3. Just want to watch a good game? Go for an easy fitting sweater top and finish your look with earrings in Seahawks Blue!
Go Broncos!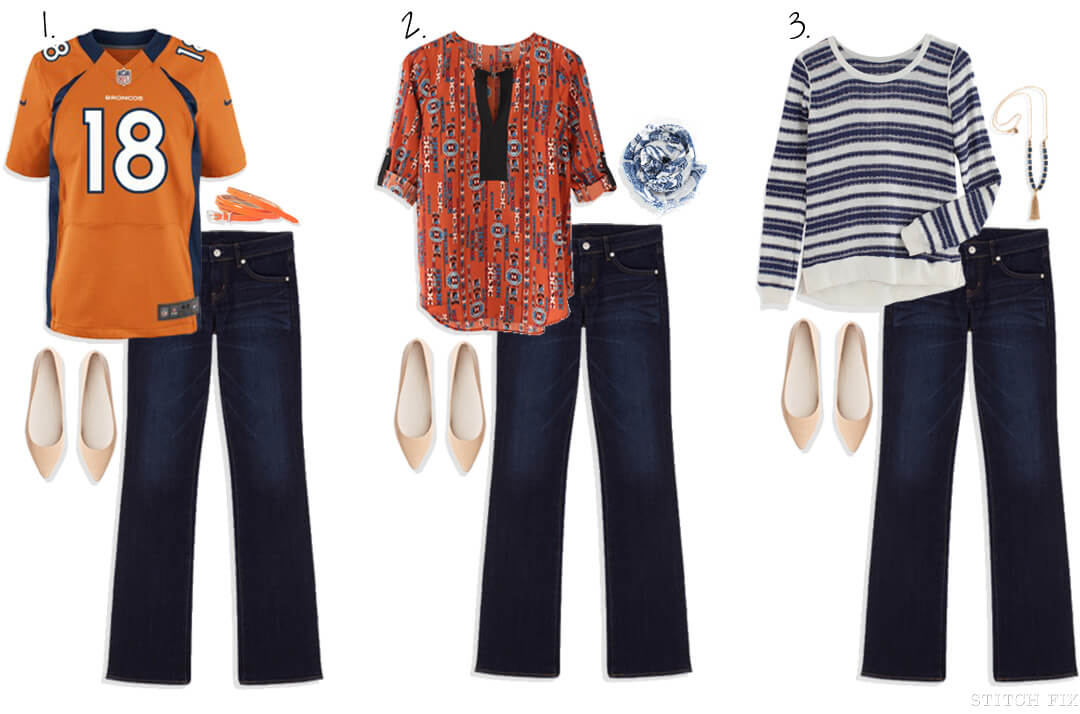 1. Wear your Broncos jersey with pride over dark wash jeans. Try a messy tuck with an orange skinny belt for an extra element of style.
2. Cheer on the men in orange in a top that matches the team colors. A complimentary scarf does double duty by adding warmth and working as a pom-pom.
3. Casually enjoy the festivities in sporty stripes and add a long necklace with a tassel for added flair.
Seahawk's Look
Blouse: Barcelona Silk Blouse ($78)
Top: Dellen Chiffon Trim Thermal ($54)
Pant: Adora Skinny Jean ($88)
Scarf: Christine Lightweight Ombre Scarf ($48)
Earring: Amelia Druzy Stone Drop Earrings ($115)
Bronco's Look
Blouse: Brawley Tribal Print Key-Hole Blouse ($68)
Sweater: Camarillo Crew Neck Sweater ($108)
Pant: Simmons Bootcut Jean ($98)
Scarf: Sophie Elephant Printed Scarf ($52)
Necklace: Margaret Beaded Tassel Necklace ($85)
Love these Game Day styling ideas? Pin this button and show your Super Bowl pride!