Love the look of mixed patterns, but not sure how to pull it off? This guide to mixing prints will help you demystify this fashion-forward styling technique so that you can confidently play with patterns and comfortably wear multiple prints!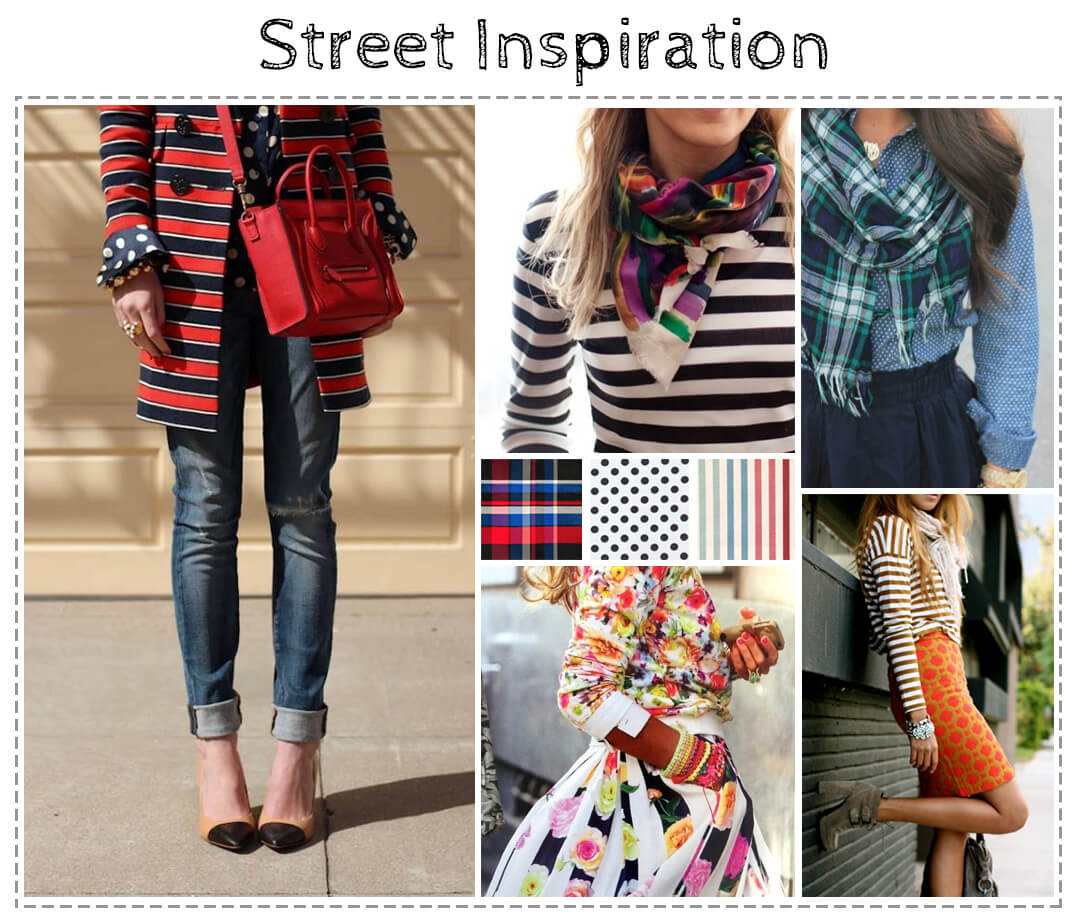 Start with an Accessory
We used the bohemian print and bold colors of this scarf as the foundation for the rest of the outfit. The Ikat print in the blouse keeps with the scarf's bohemian theme while the yellow pants add a pop of color to further complement the scarf. Finish the look with a bag in a boldly-hued color and a neutral sandal to create the perfect look for spring.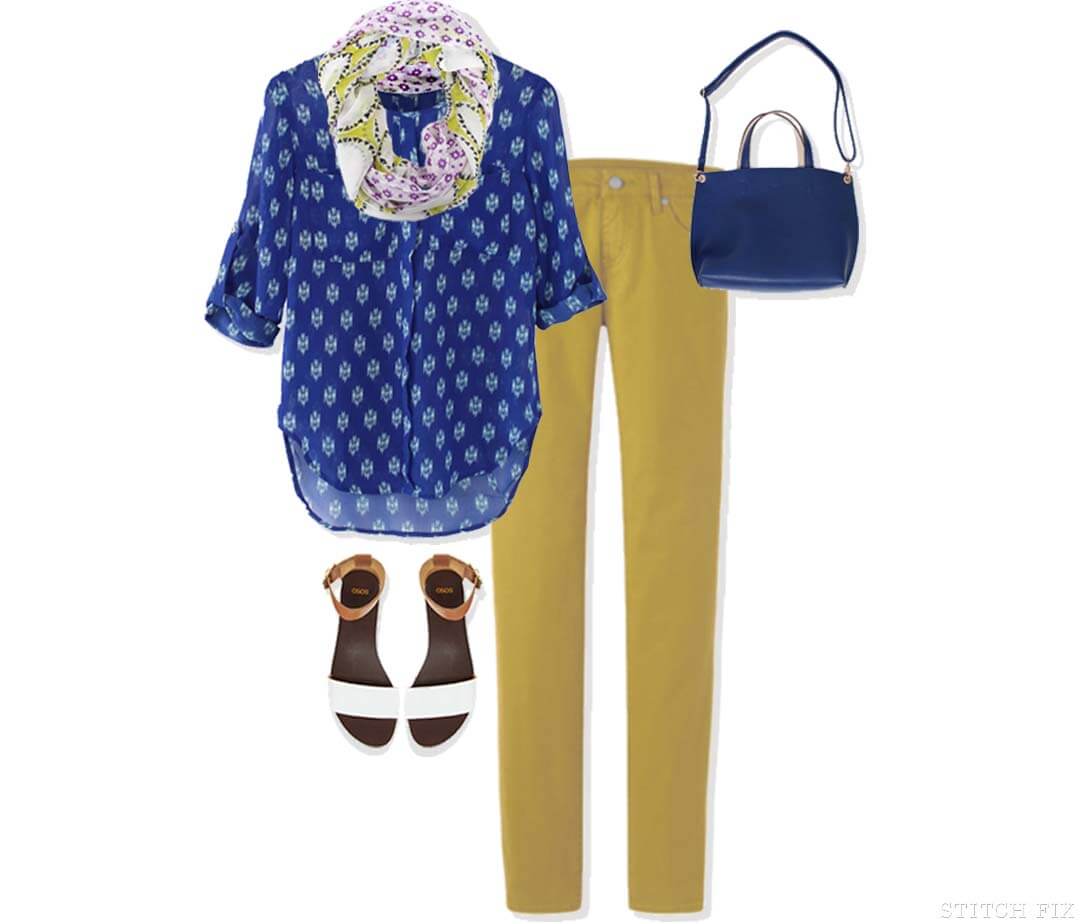 Look 1
Scarf: Aleah Geo Chiffon Scarf ($42)
Blouse: Wynn Ikat Blouse ($48)
Pant: Adora Skinny Jean ($88)
Shoes: ASOS Flock Sandal ($41)
Choose a Theme
Building your outfit around a theme gives you an easy-to-follow structure to help you choose prints that go together. We anchored this outfit around a nautical theme by taking inspiration from the rope print in the skirt. We then added other nautical elements including horizontal stripes and red flats to pull your whole look together. Be sure to incorporate simple thematic elements so that you create a look that appears chic and not like a costume.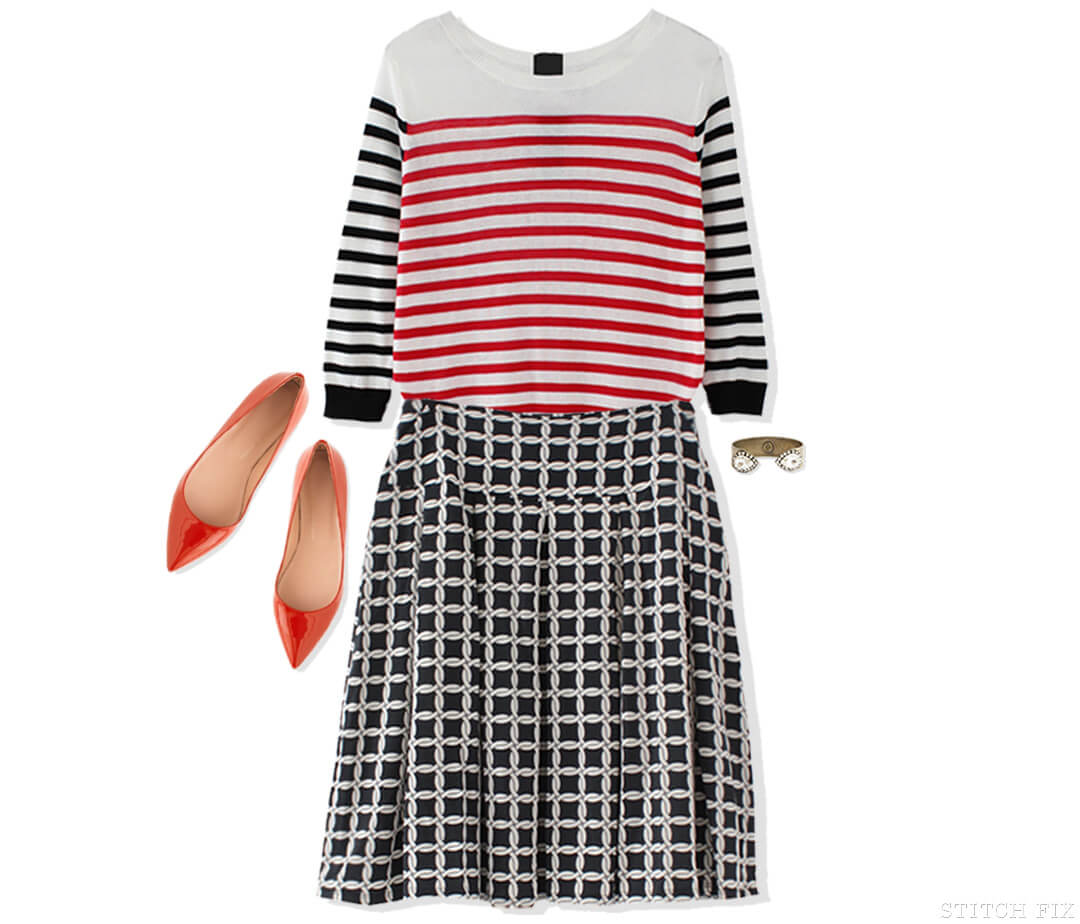 Look 2
Jewelry: Isabelle Tear Drop Cuff ($58)
Sweater: Thomsen Pullover Sweater ($54)
Skirt: Hellen Pleated Skirt ($108)
Shoes: J.Crew Viv flat ($298)
Play with a Color
Working within a single color palette provides consistency within a multi-patterned outfit. Here we chose two pieces in cool tones to build a creative play on stripes. Try a skirt with a contrasting waist band or a belt to create definition between the blouse and skirt.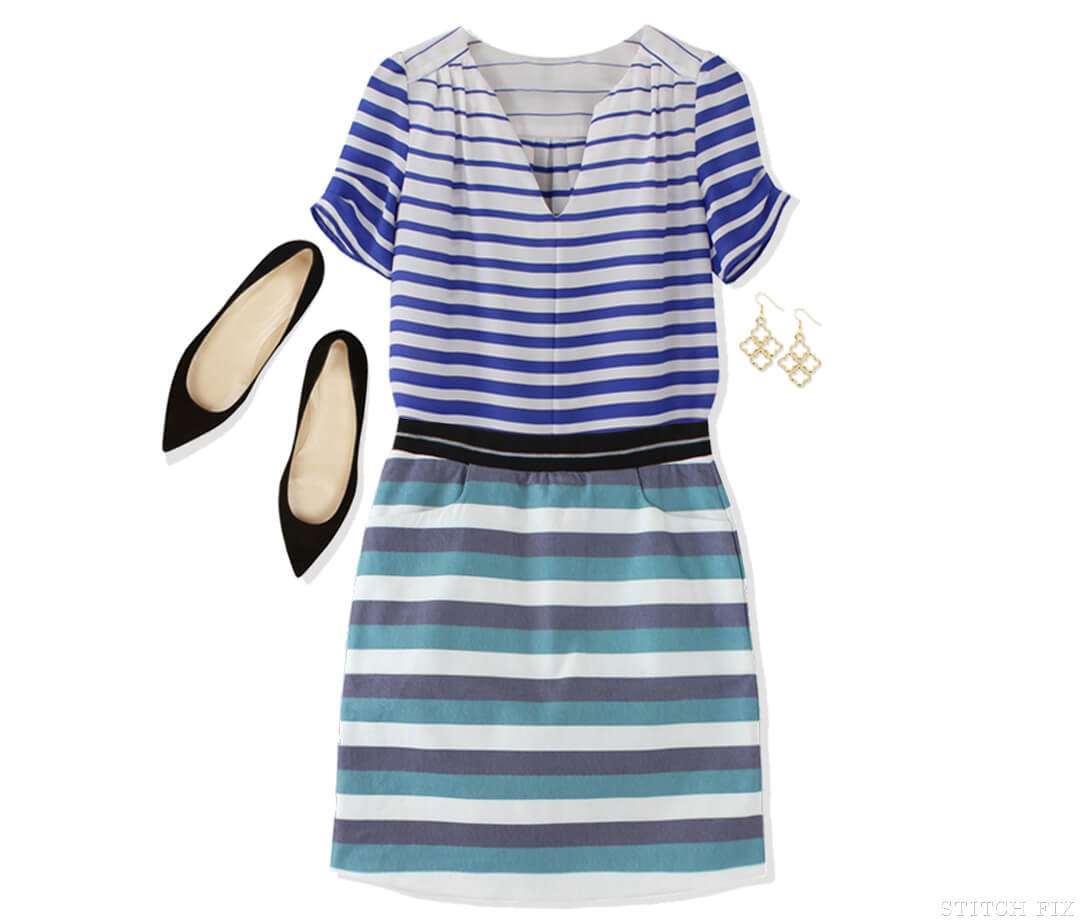 Look 3
Jewelry: Cassy Chandelier Earrings ($28)
Blouse: Cathleen Tulip-Sleeve Blouse ($48)
Skirt: Iris A-Line Skirt ($58)
Shoes: Elated Flat by Steve Madden ($89)
3 Tips for Mixing Prints
1. Keep your jewelry simple and let the patterns be your statement.
2. Play with scale by trying two pieces with a large print, two pieces with small prints or one piece with a small print and one piece with a large print.
3. Make sure the prints are different enough that they don't confuse the eye when paired together. Combine a loose print, like a floral, with a structured print, such as a stripe.