Q: I recently saw high-waisted jeans on a trendy website. I grew up in the 80′s and remember how uncomfortable those jeans were! You couldn't eat a thing without having to undo the button on your jeans. Now, I realize super-low rise jeans are not for everyone and people should dress to suit their body-type, but there has to be a happy medium. Please tell me that those ridiculously high-waisted jeans are not making a come-back! My stomach hurts just thinking about it. – Adrian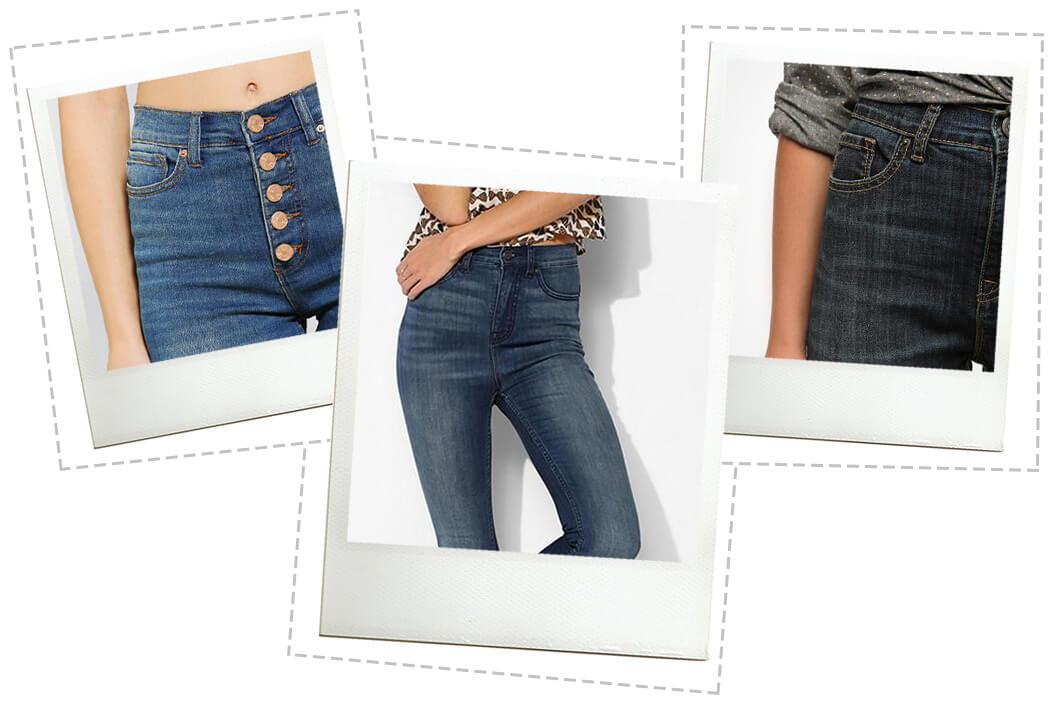 A: Hi Adrian!
While high-waisted jeans are certainly a trend we are starting to see a little bit more of, feel free to stick to what fits and feels best! One of the benefits of high-waisted jeans is they may help reduce the appearance of any bulging at the waist band because they sit higher on the torso than low-rise jeans. Today's denim has a lot more stretch, which will make your high-waisted jeans much more comfortable than they were back in the 80′s–just make sure to look for pieces that have at least 2% spandex.
If you want to experiment with the idea of a high-waisted jean, look for something that is more mid-rise so that you know they will stay timeless. Play with different styling techniques such as a messy tuck or cuffing to create a look all your own that enhances the style of the jeans.
Remember, denim is very personal and highly individualized; not only should you feel amazing in your jeans, but you should never have to second guess your comfort.
XOXO,
Margaret