With the right accessories and adventurous attitude a maxi skirt transitions effortlessly from spring and summer into the colder months. To style your maxi for the winter, focus on layering pieces and playing with textures to keep fashionably bundled.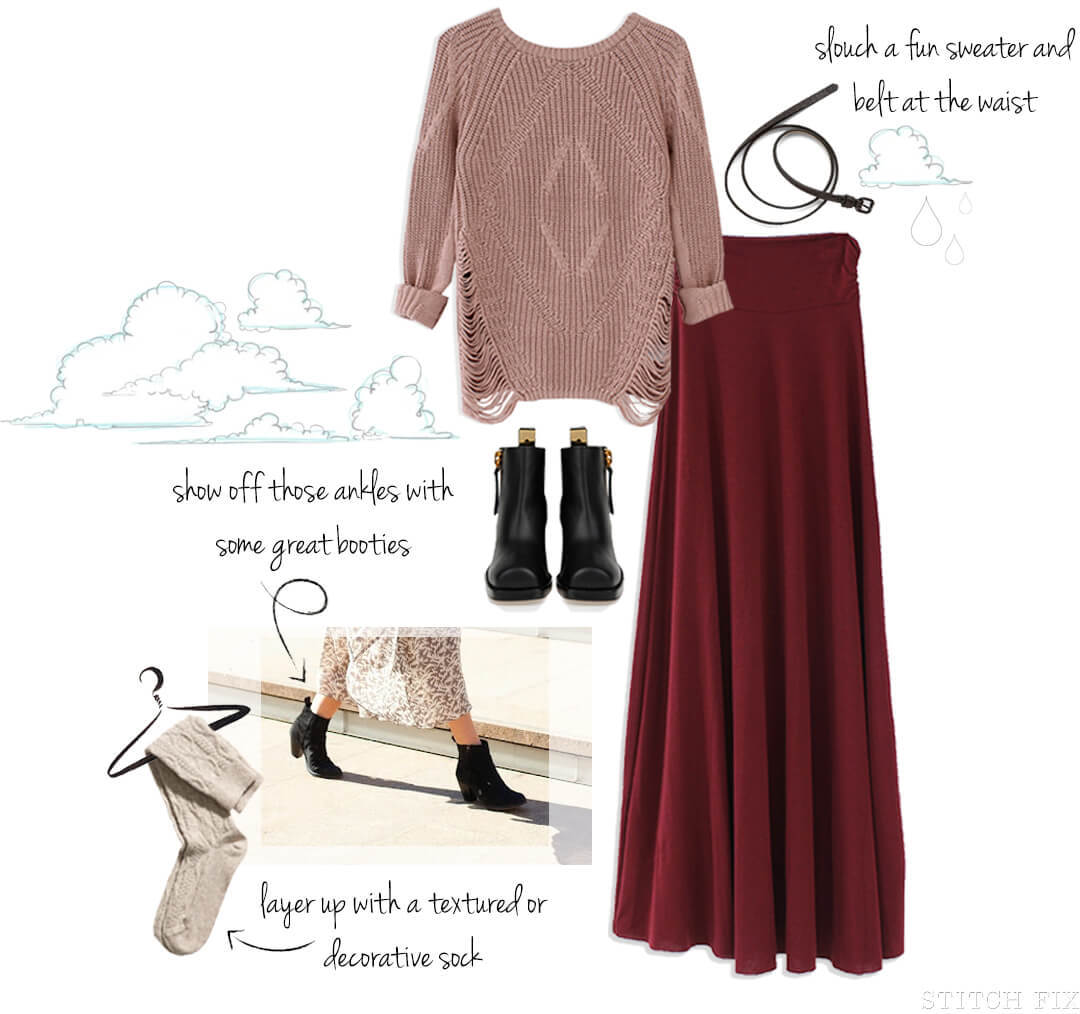 Create a day look by pairing a slightly fitted chunky knit of choice that hits at or slightly below the hip. If you prefer a more slouchy silhouette, we recommend tucking the front section of your sweater into the waistband for a casually messy look. To show off your waist and add a touch of edge, simply cinch a medium width belt at the smallest part of your waist and allow the rest of the sweater to drape over your hips.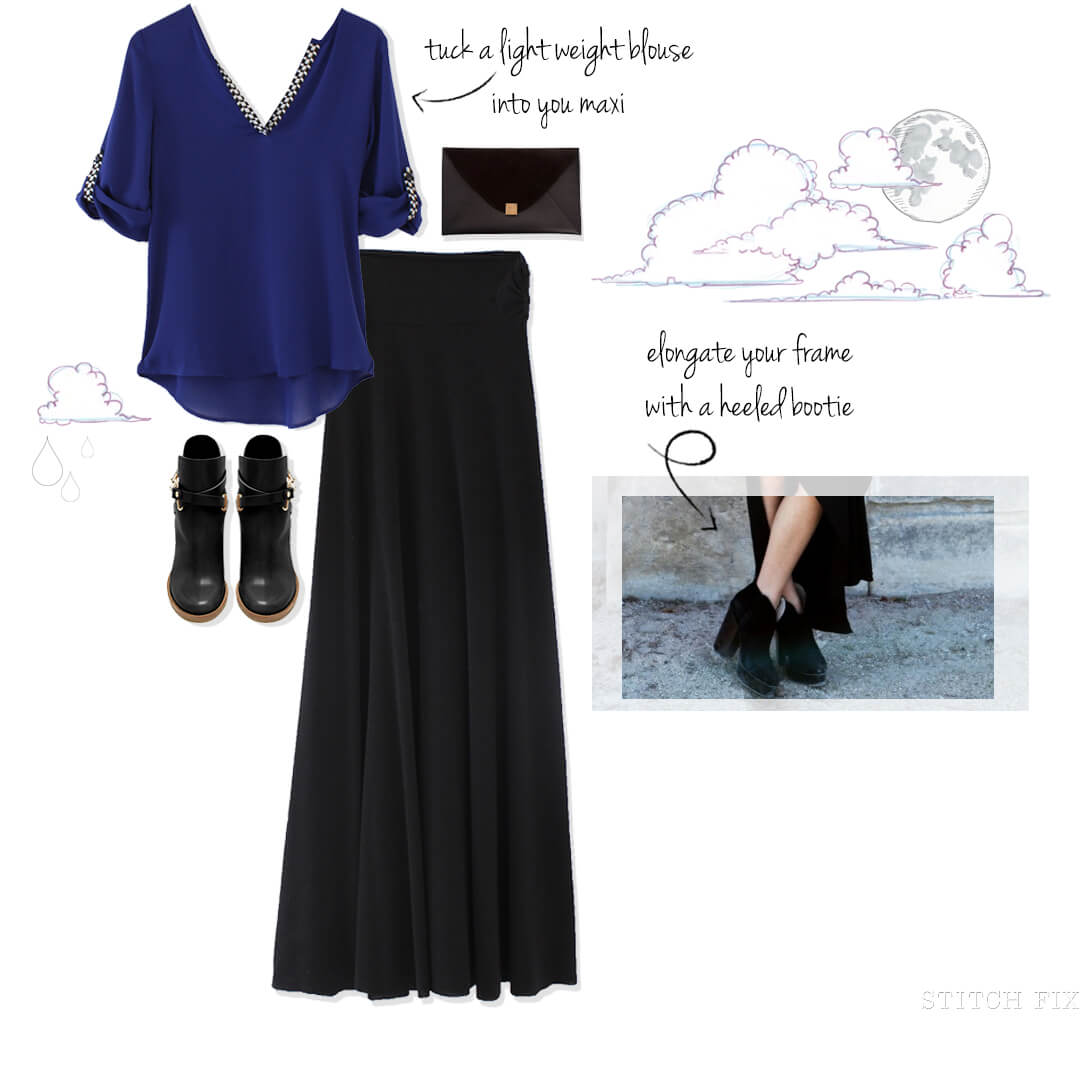 For night, softly tuck a richly-hued blouse into your maxi skirt. To add height and length to your frame, slip on a pair of fun strappy heel. Complete your outfit with the accessories of your choice.
When you're traveling from place to place, top off your outfit with a peacoat, gloves, and scarf to keep warm!