This week we'll be showing you how to style the burgundies, olives, and emeralds of fall's colored denim! Learn different ways to work colored denim into your wardrobe as we explore how to pair with colors, neutrals and patterns.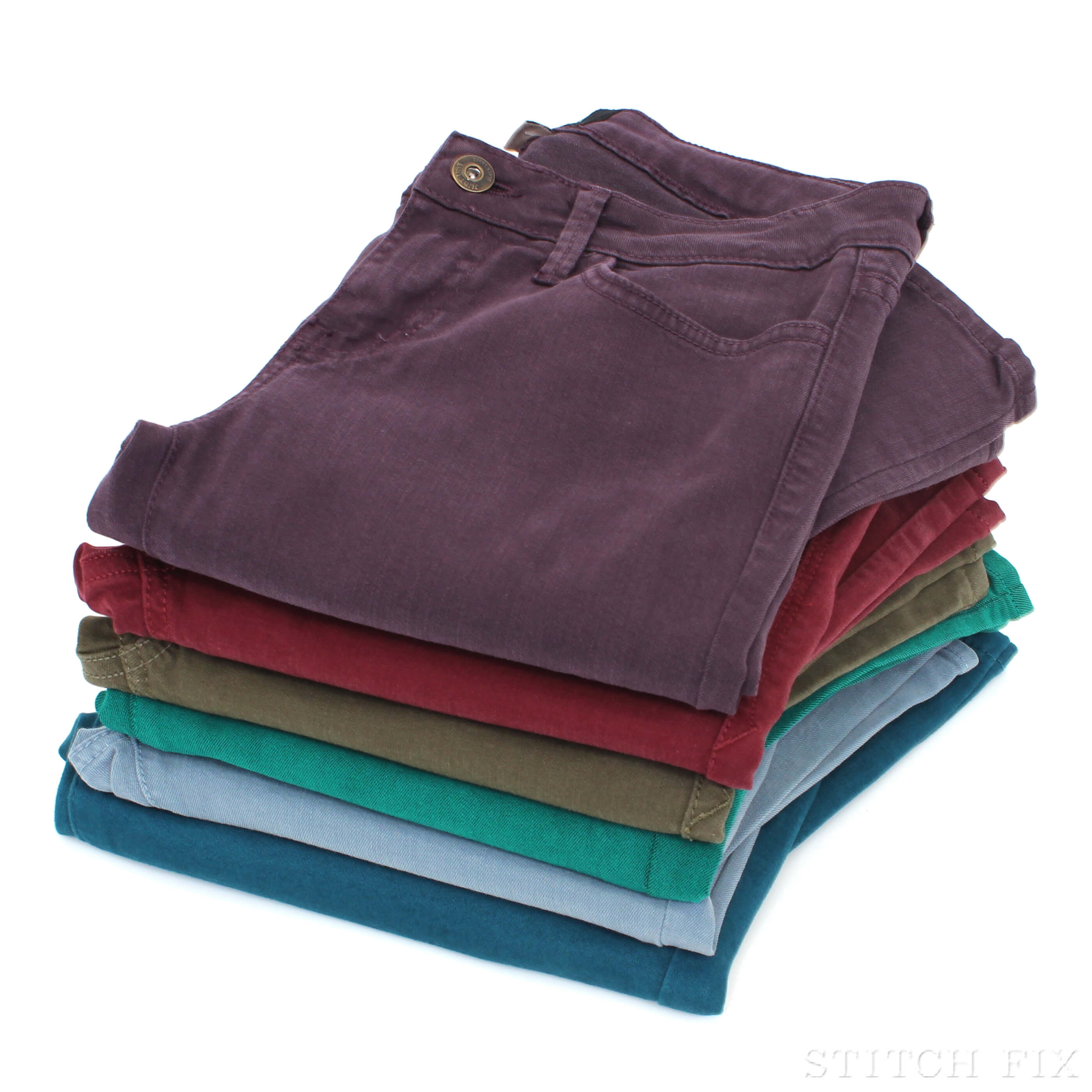 Get The Look: Color-blocking
Try playing off your colored denim through color-blocking, a styling technique that literally means combining blocks of solid color. Take your favorite pair of colored denim, pair with a solid top and accessorize with complementary colors.
We used a palette of primary colors (red, yellow and blue) to create the principal outfit and added accessories in gold and orange for a surprise pop! For a more subdued look, try pairing a top in a muted tone with your denim.