Keep reading for ways to maximize Pinterest & your Stitch Fix experience! Can't wait to set up your Style Board? Scroll down for step-by-step instructions on how to get started.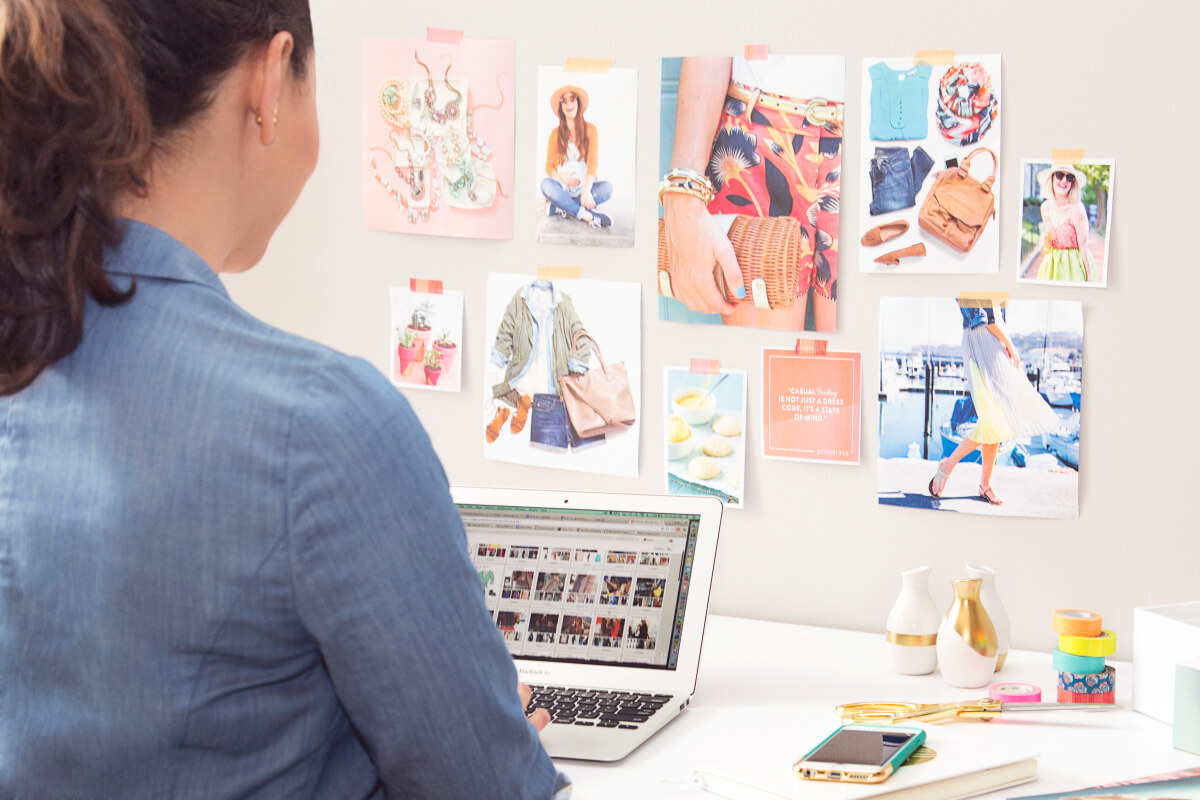 WHAT YOU SHOULD PIN
Your Pinterest Style Board gives your Stylist a true look at what items & looks you're coveting. Your Stylist takes your Style Board very seriously when he/she styles you (though they're probably having fun, too!). So make sure you're pinning trends, patterns & styles that you would actually like to see in your Fix. Here are some suggestions for what to share:
Your overall sense of style—how you dress and/or how you'd like to dress

What fashion inspires you—colors, patterns, prints, etc.

Clothing & accessories you're looking for in your next Fix

Trends you're interested in trying

Seasonal items needed for your closet

Your celebrity crushes, whose style you admire, from our Celebrity Board
Tip: Make sure to leave captions on each pin to communicate with your Stylist. Tell him/her what you like about each outfit! Is it the fit, color, pattern or overall look? Let us know!
EXAMPLE BOARDS
Everyone has unique style that can be visualized through a Pinterest board. You can show us more about your personality, your style and wardrobe goals through imagery. Not to mention, it's fun! Here are two examples of Style Boards, and how your Stylist can use them to determine the best items to include in your Fix.
Example #1: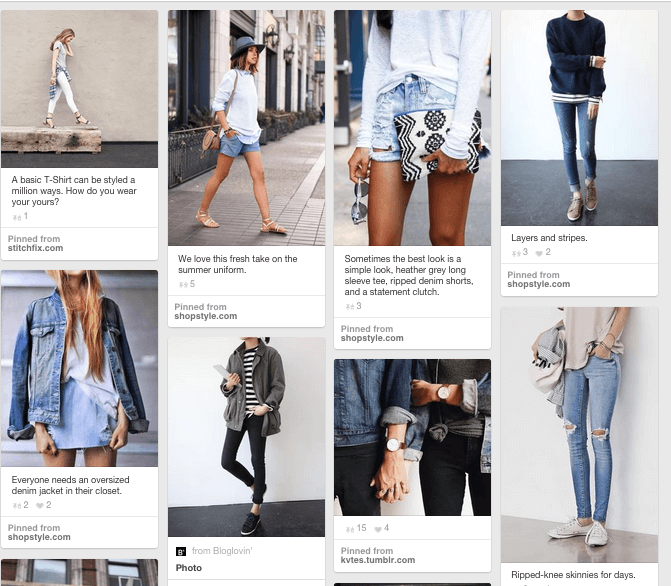 We can see that this Stitch Fix fan loves:
– Neutral colors: blue, black, white and grey
– Jeans!
– Stripes
– Cargo jackets
– The occasional interesting print
Example #2: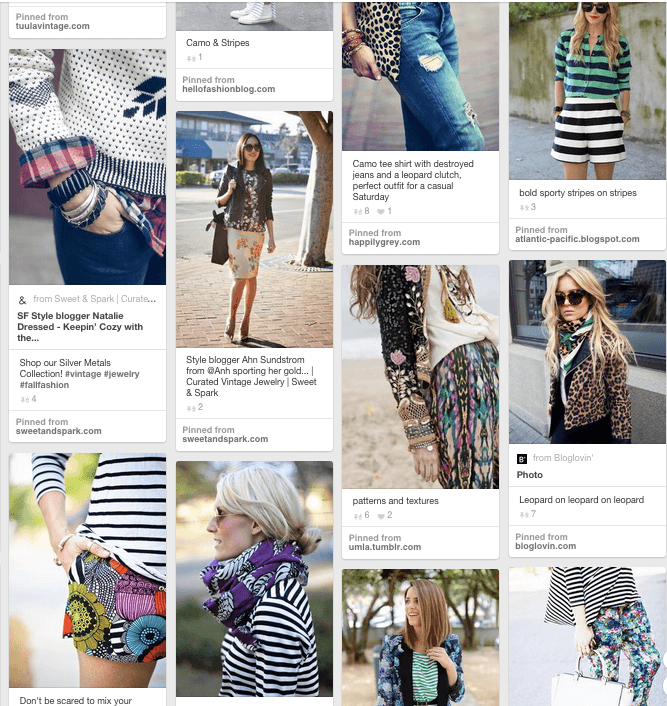 We can see that this lady loves:
– Bright prints & patterns
– Stripes
– Animal prints
– Layering
– Bohemian-inspired accessories
Tip: These are just two examples of different people with different style. Make your board all about you and how you want to portray your style to your Stylist!
TIPS FOR KEEPING YOUR BOARD IN TIP-TOP SHAPE
There are a few simple tips to get the most out of your Pinterest Style Board:
Label your board something your Stylist can find like "Stitch Fix Style."
Add captions to each pin with specific callouts.
Update your board often—it's a fun, creative outlet!
Make sure your board is linked to your profile. Scroll down to see how to hook it up.
HOW TO CREATE A STYLE BOARD & START PINNING
Step 1: Go to Pinterest
Visit http://www.pinterest.com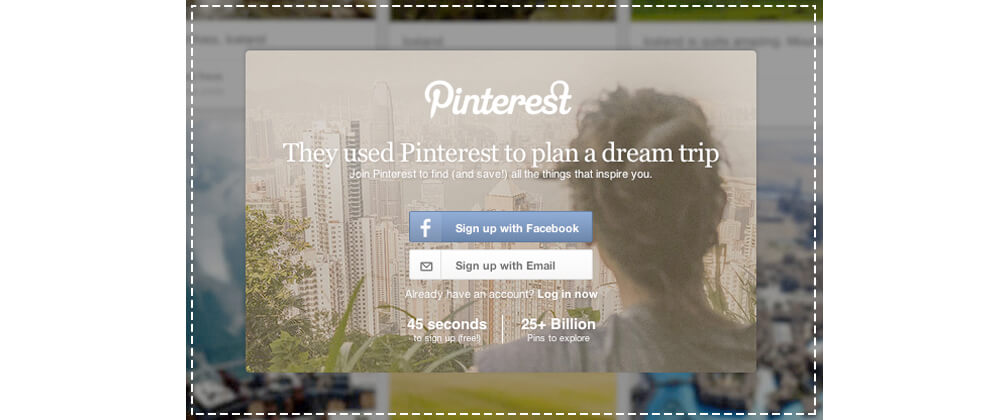 Step 2: Create your account
Sign up with your email or Facebook account.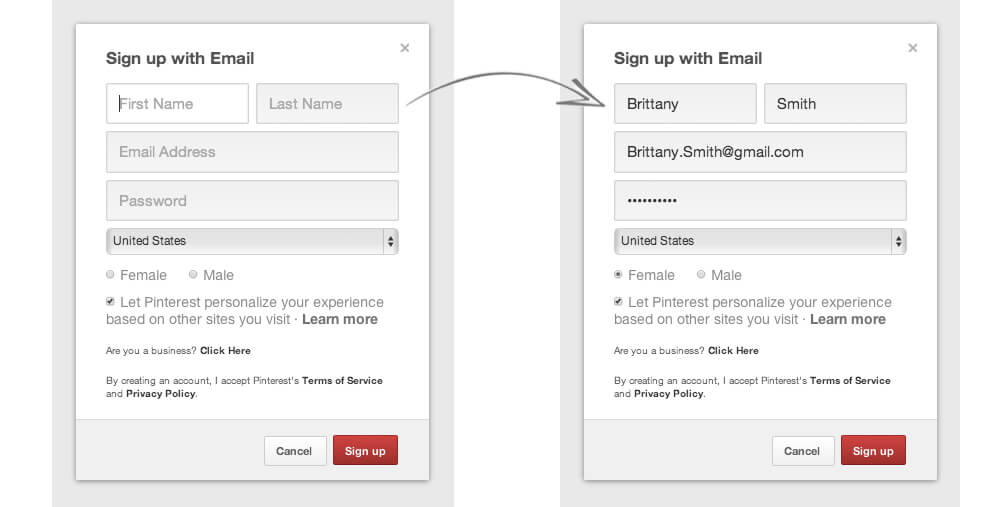 Step 3: Create Your Stitch Fix Style Board
Once you're signed up, create your Stitch Fix Style Board by selecting "Create a Board."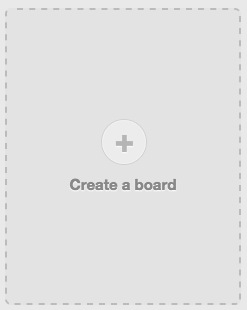 When you're naming your board, make sure it's something like "My Stitch Fix Style" or "Stitch Fix Style Inspiration" so your Stylist knows how to find it! Your category should be "Women's fashion."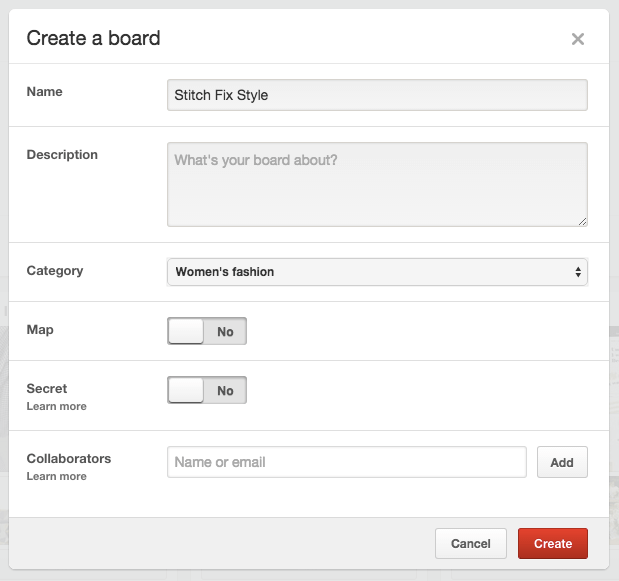 Step 4: Start Pinning!
Now it's time to start pinning. By clicking "Add a Pin" in your Style Board… …you can add pins from Pinterest, your computer and all over the web!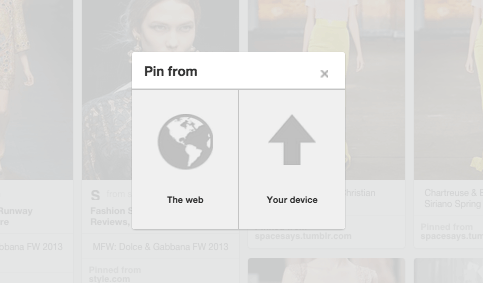 To Pin From Pinterest:
The best place to start is our Stitch Fix Pinterest account! We've created a Style Starter Kit board  just for you. There, you'll see tons of fashion inspiration, what's new & what's trending to inspire you to start your board. It's easy & fun, we promise!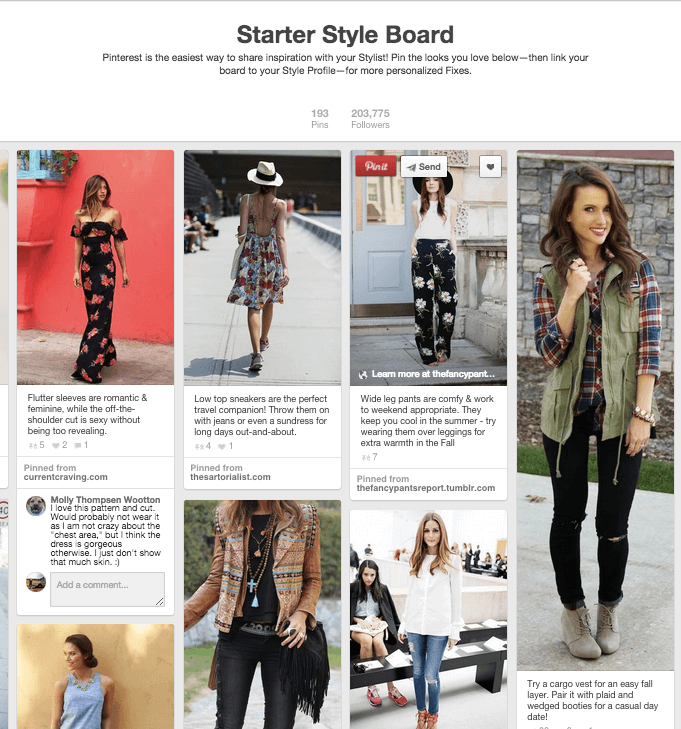 From there, continue to explore the rest of our Stitch Fix boards!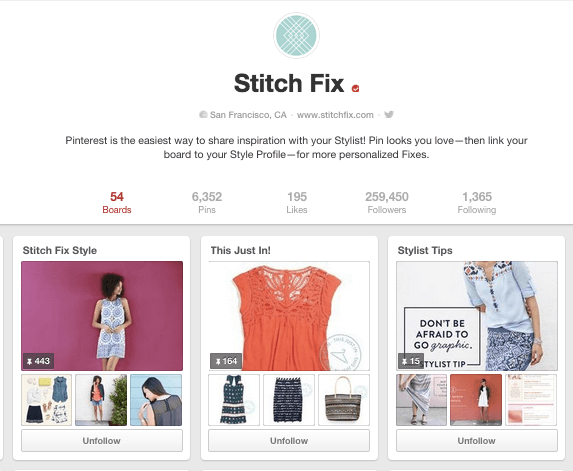 To Upload Images From Your Device:
Simply click "Add a Pin" and then choose "Your Device." Upload the image.
To Pin From the Web:
Use the Pin It button on your browser to Pin around the web (Don't have it yet? Get it here!). Once you have the Pin It button, you can save looks from your favorite fashion blogs and websites to your board.
Step 5: Caption your Pins
Once you pin an image, be sure to add a few words about why you love it! Whether it's a new trend you want to try or a beautiful dress you'd like to wear to your friend's wedding, all of these are helpful notes to inspire your Stylist.
Step 6: Add your Pinterest Board to Your Stitch Fix Style Profile
Finally, add your board to your profile!
Go to your Style Board and copy the full URL (example: http://www.pinterest.com/stitchfix/starter-style-board/) from your browser.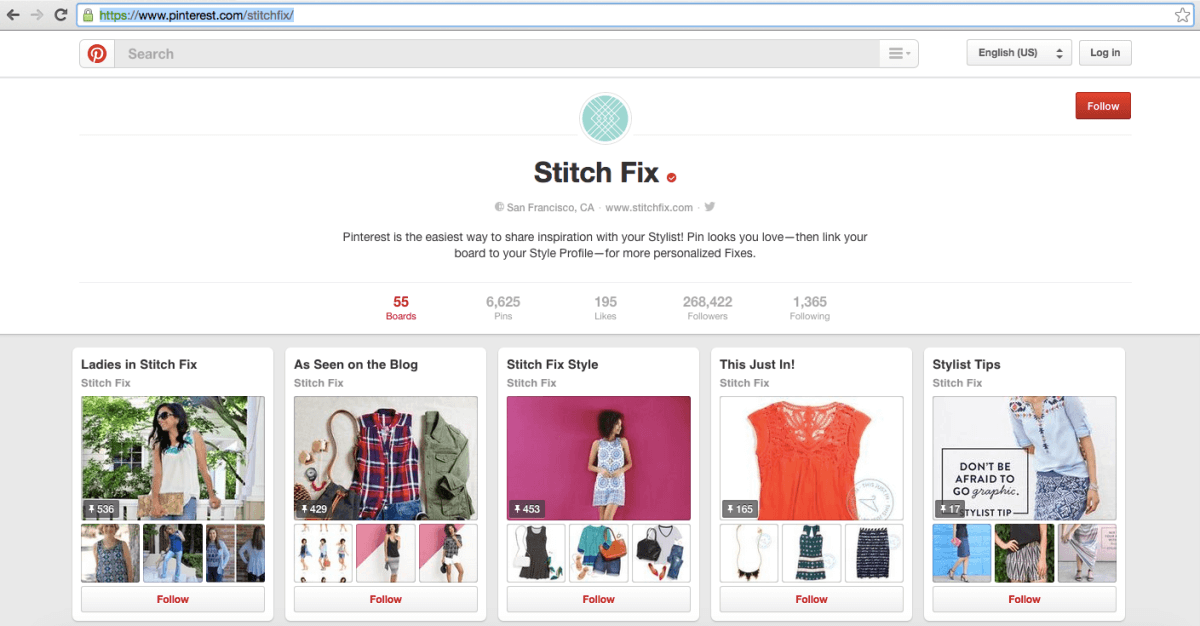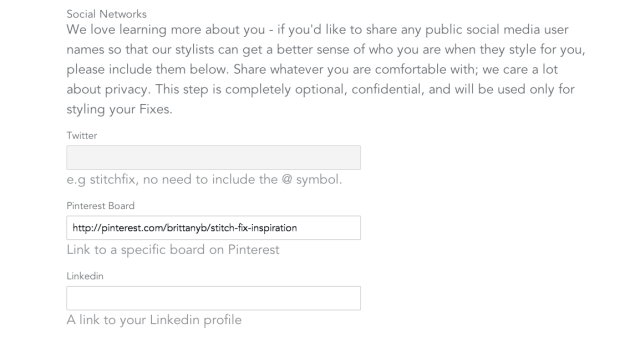 Step 7: Keep Pinning
Keep your board up-to-date by pinning regularly, but especially as you transition into a new season.
Any questions? Ask them in the comments below!