Brand new to Pinterest?
Simply sign up, then watch this how-to video to get up and running. Pinning is seriously addictive and a great way to discover new styles you love—take it from us!
HOW TO CREATE A STYLE BOARD & START PINNING
Step 1: Go to Pinterest
Visit http://www.pinterest.com
Step 2: Create your account
Sign up with your email or Facebook account.
Step 3: Create Your Stitch Fix Style Board
Once you're signed up, create your Stitch Fix Style Board by selecting "Create a Board."
When you're naming your board, make sure it's something like "My Stitch Fix Style" or "Stitch Fix Style Inspiration" so your Stylist knows how to find it! Your category should be "Women's fashion."
Bonus Tip: Make sure that your  board isn't set to "secret"—otherwise, we won't be able to see your pins!
Step 4: Start Pinning!
Now it's time to start pinning. By clicking "Add a Pin" in your Style Board…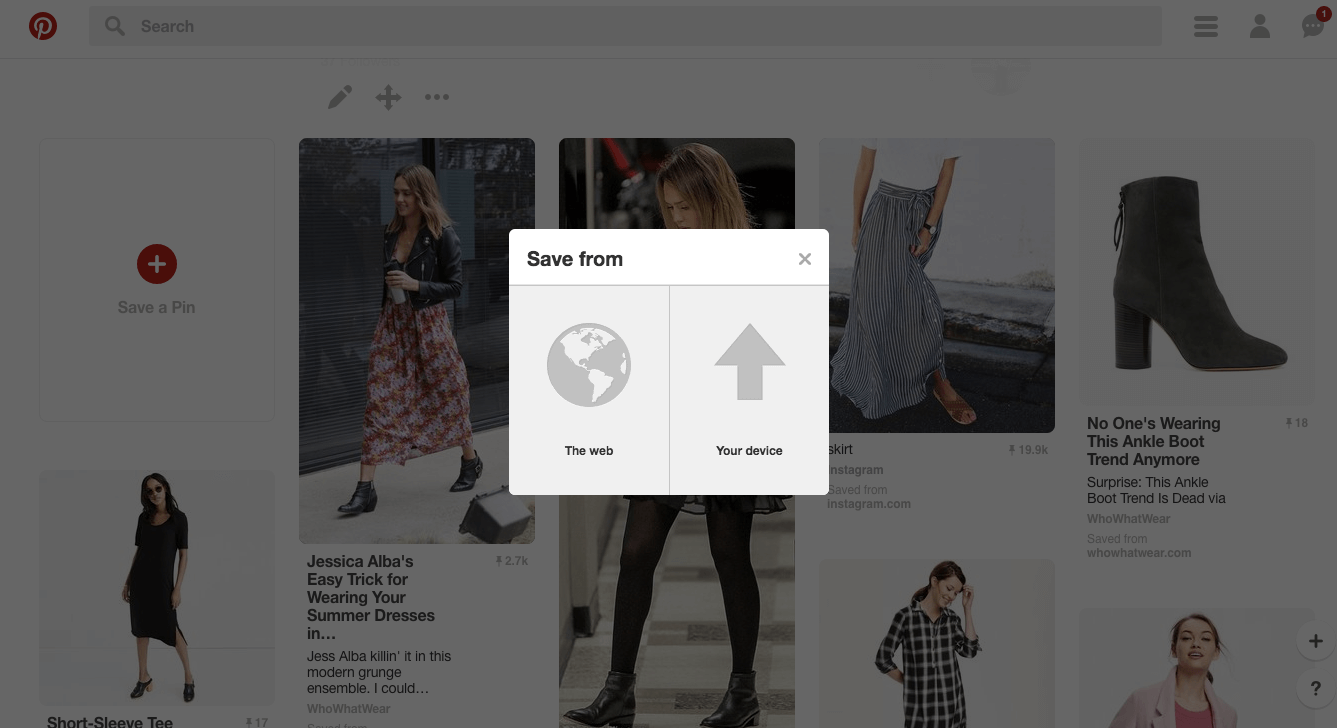 …you can add pins from Pinterest, your computer and all over the web!
Already have a Pinterest Style Board?
Our Stylists are excited to check it out! Here are a few bonus tips to help you make the most out of your board:
Make your board stand out! Name it "Stitch Fix Style" or "Style Inspiration" so your Stylist can easily spot it.
Update often. When a new seasons hit, trends change, so make sure to update frequently and have fun with it!
Send us the link. Login to your Stitch Fix Style Profile and find the field that asks for your Pinterest link. You can simply paste the URL for your Style Board there and hit Save. Your Stylist will then see it when they style you.
WHAT YOU SHOULD PIN
Your Pinterest Style Board gives your Stylist a true look at what items & looks you're coveting. Your Stylist takes your Style Board very seriously when he/she styles you (though they're probably having fun, too!). So make sure you're pinning trends, patterns & styles that you would actually like to see in your Fix. Here are some suggestions for what to share:
Your overall sense of style—how you dress and/or how you'd

like

to dress

What fashion inspires you—colors, patterns, prints, etc.

Clothing & accessories you're looking for in your next Fix

Trends you're interested in trying

Seasonal items needed for your closet

Your celebrity crushes, whose style you admire, from our

Celebrity Board
Tip: Make sure to leave captions on each pin to communicate with your Stylist. Tell him/her what you like about each outfit! Is it the fit, color, pattern or overall look? Let us know!
Happy Pinning!