Over the past couple months we've taken on the fun project of applying our styling skills to interior decoration by decking out our office conference rooms in our Signature Stitch Fix Styles. We said goodbye to simple tables and chairs and welcomed striped pillows (Preppy), patterned walls (Classic), tufted chairs (Romantic), a snuggly warm blanket (Boho) and even a gold plated skull (Edgy)!
To celebrate the completion of our design overhaul, we invited our friend Jenna Weber of Eat Live Run over to the Stitch Fix HQ for a fashion photo shoot inspired by each of the rooms. Our stylist Brittany created a suite of outfits and we're so excited to give you a glimpse of the fun! Read on for our gallery of snaps and the styling details of each of the looks.
Romantic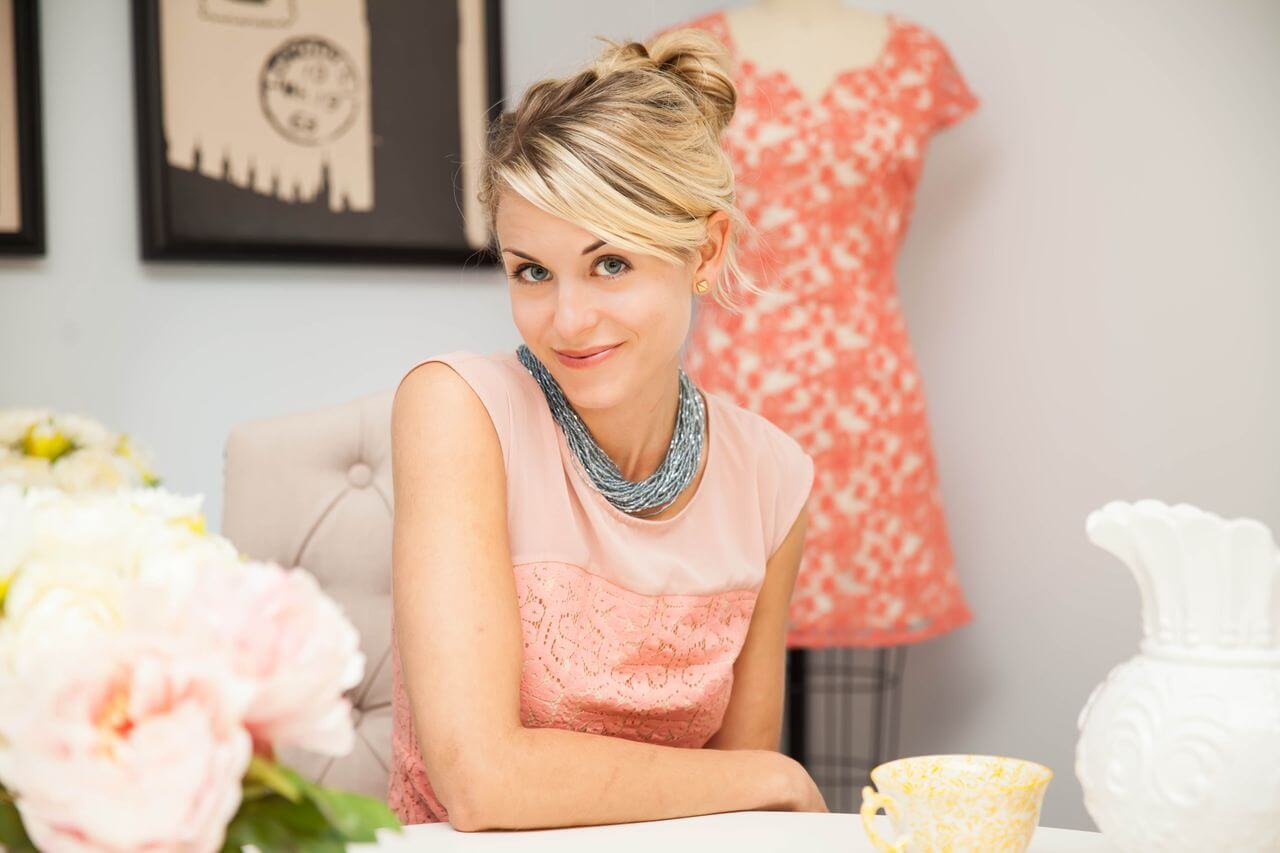 Inspired by the soft color palette and feminine charm of our Romantic Room, Brittany selected a light coral shift with a lace overlay and paired it with a beaded silver necklace. Topped off with simple golden studs and a softly swept bun, the final look was playful, yet casually elegant.
Edgy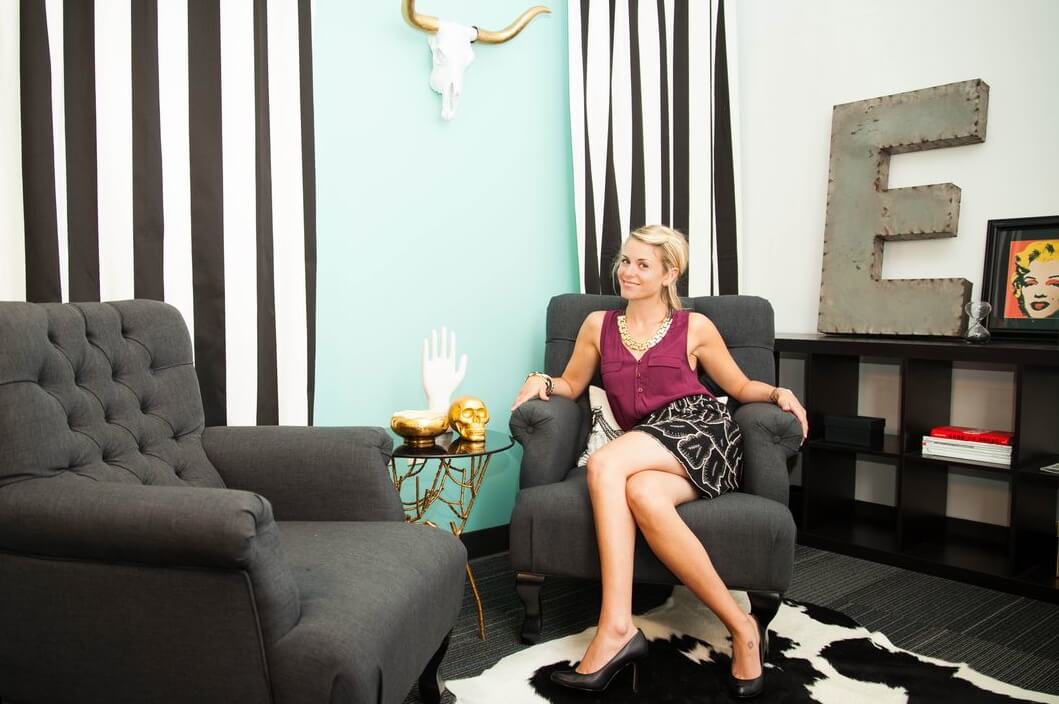 Brittany opted for richer hues and more structured pieces to match the drama of the Edgy room. The embroidered pencil skirt has adventurous detailing while the soft silhouette of the cranberry top shows off a bit of Jenna's own personal style. The addition of the gold bib necklace was an easy, yet stylish, way to add a touch of edge to Jenna's naturally classic side.
Boho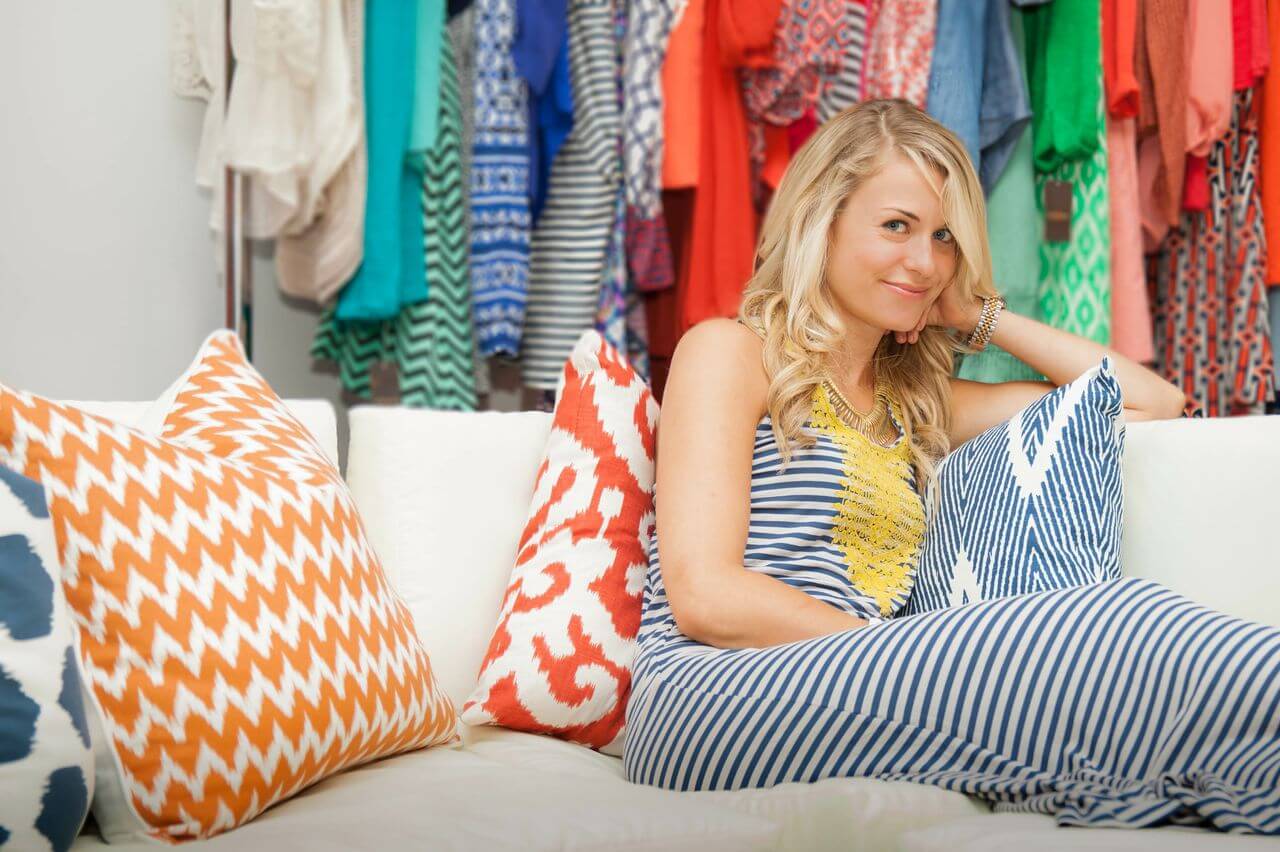 Our Boho space consists of low-slung couches heaping with patterned pillows and blankets, so Brittany styled an equally relaxed outfit. This simple maxi dress with yellow lace detailing paired with this curved golden statement necklace and loose waves creates a free-spirited bohemian vibe.
Classic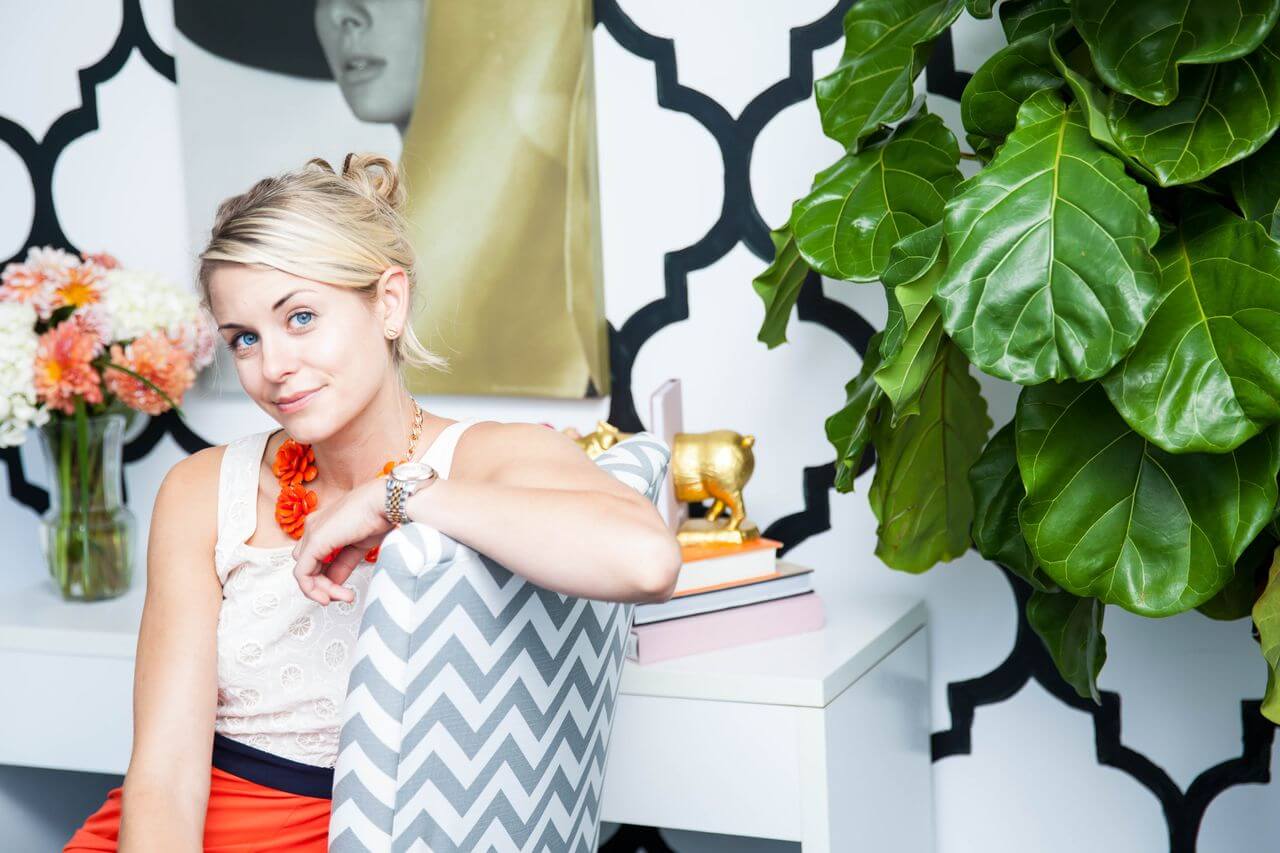 With the backdrop of an Audrey Hepburn print and chic patterned walls, Jenna was styled in a classic sleeveless dress.  By blending an eyelet lace top with a color-blocked skirt this dress has a vintage style with modern appeal. The addition of a flowered statement necklace pulls the entire outfit together and keeps the look on-trend.
Many thanks to Jenna for letting us have such a fabulous day of dress up! Enjoy the gallery below for more images from the shoot!