If you're ever unsure about how to mix and match color, the color wheel is the perfect guide to help you style an editorial-worthy look! Our Stylists recommend keeping a color wheel in your closet as a tool to help you play with color.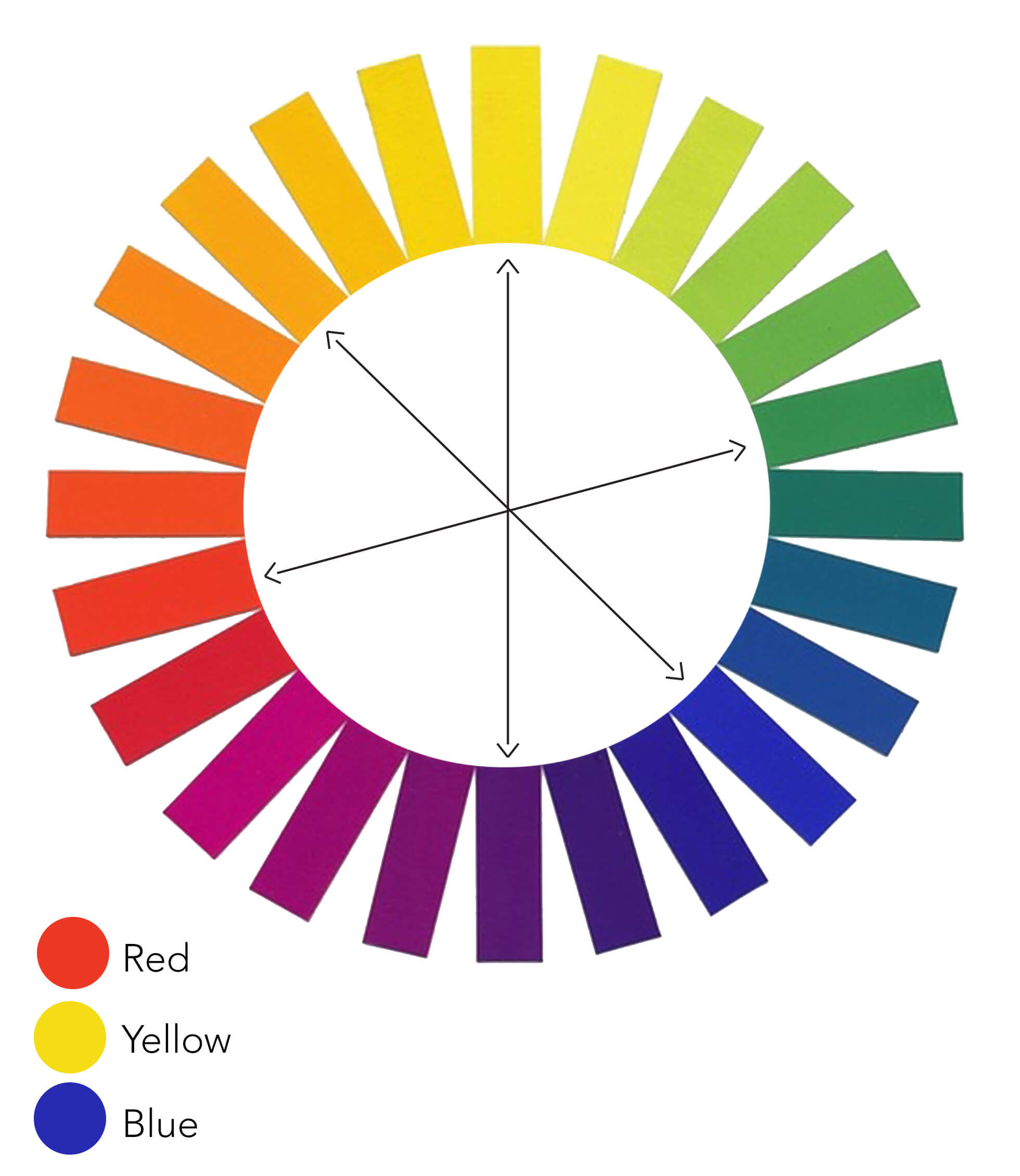 Build Your Palette
The easiest way to mix and play with color is to divide the wheel into warm and cool tones, then choose a color palette you love and build around it!
Warm Hues
If you have a preference for reds, oranges, and yellows you may be inspired to work with a warmer palette. Finish your look with neutrals that have undertones of yellow and red such as browns, creams and olives.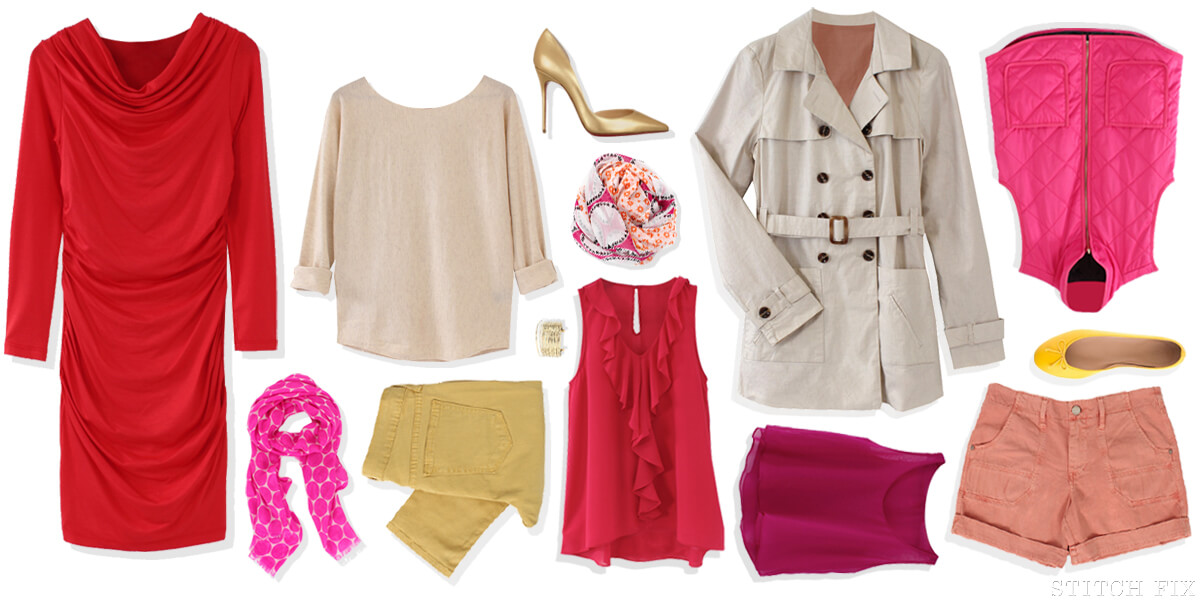 Red Dress: Melody Dress ($58)
Cream Sweater: Thompson Boat Neck Sweater ($68)
Pink Scarf: Calistoga Dot Print Scarf ($38)
Yellow Pant: Adora Skinny Jean ($88)
Gold Cuff: Veronica Layered Metal Cuff ($32)
Mixed Print Scarf: Aleah Geo Print Chiffon Scarf ($42)
Pink Blouse: Burlington Ruffle Overlay Blouse ($48)
Cream Trench: Larry Trench Coat ($168)
Purple Blouse: Munroe Sleeveless Blouse $54)
Pink Vest: Wilco Quilted Vest ($68)
Orange Short: Larken Cargo Short ($68)
Gold Heel: Shoe Republic Dawson ($50)
Yellow Flat: Kiki ballet flats ($100)
Cool Tones
If blues, greens and purples spark your fancy, build your outfit around a cool palette. Work in neutrals with a blue undertone such as greys, blacks and whites to complete your style.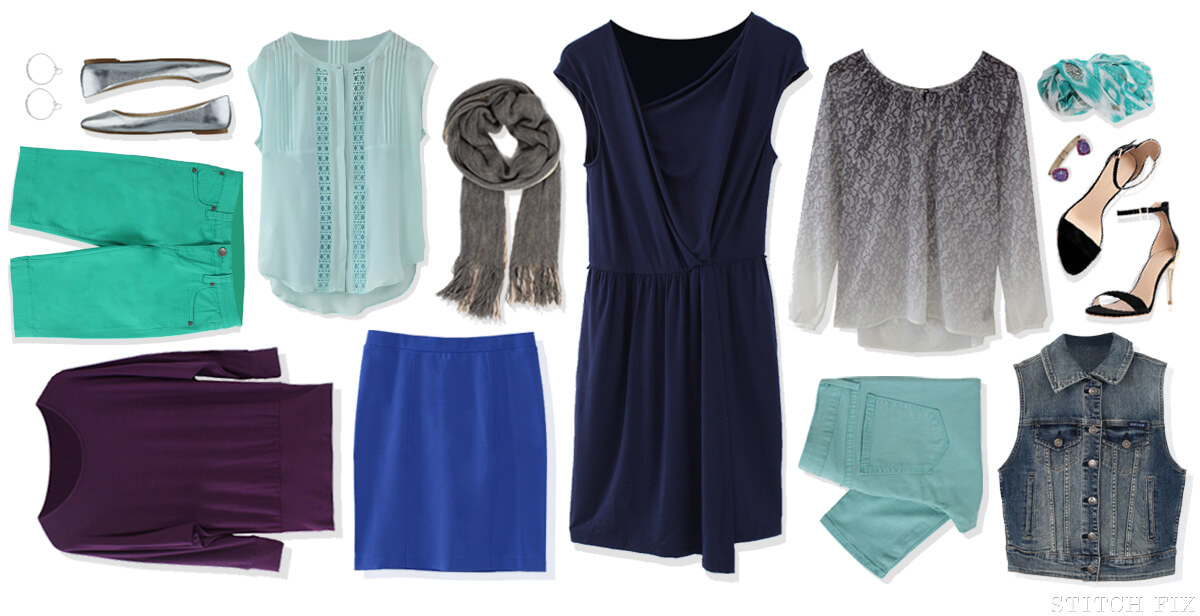 Silver Hoop: Rory Beaded Hoop Earring ($42)
Green Short: Jenna Bermuda Short ($68)
Purple Top: Claudia Dolman Top ($58)
Blue Blouse: Eloise Silk Blouse ($88)
Gray Scarf: Matilda Two-Way Scarf ($64)
Blue Skirt: Karson Pencil Skirt ($58)
Navy Dress: Carol Belted Dress ($138)
Ombre Blouse: Alderson Lace Print Blouse ($88)
Blue Pant: Adora Skinny Jean ($88)
Blue Scarf: Hattie Ikat Sequined Scarf ($56)
Purple Bracelet: Isabelle Stone Cuff ($58)
Vest: Matildy Denim Vest ($44)
Black Heel: Zara Combined Sandal Heel ($50)