Complementary Colors
When it comes to color, the term "complementary" refers to colors that align directly across from one another on the color wheel. When combining these two contrasting colors, you can create a beautifully balanced, yet unexpected combination. Pastels are a huge color trend heading into spring.  Here is how we paired some of our favorite pieces in these romantic hues in a complementary fashion.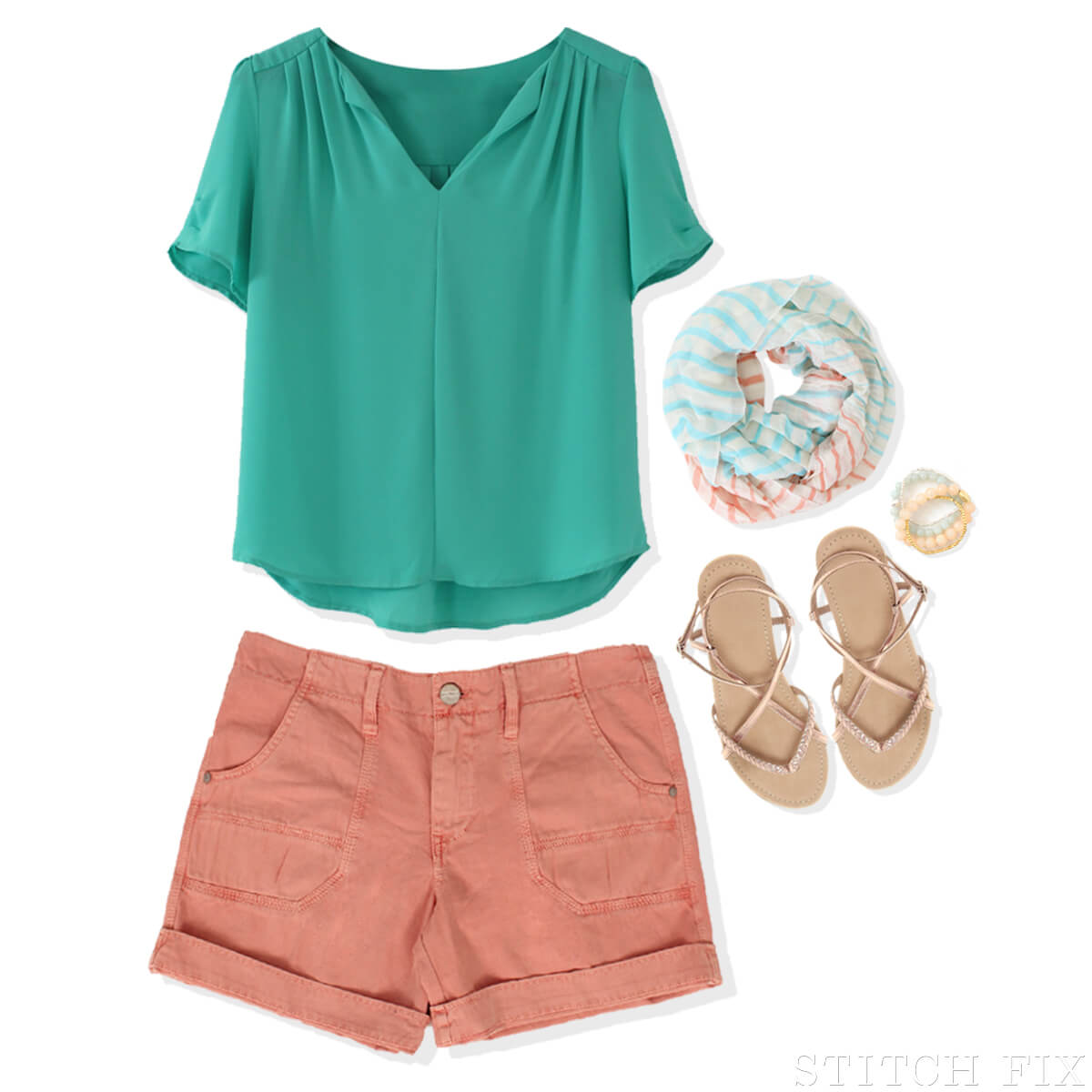 Blouse: Cathleen Tulip-Sleeve Blouse ($68)
Short:Larken Cargo Short ($68)
Scarf: Kora Multi-Color Infinity Scarf ($32)
Bracelet: Colton Beaded Bracelet Set ($52)
Bracelet: Fremont Beaded Bracelet Set ($52)
Shoe: ASOS Formula Sandals ($33)
Monochromatic Colors
A monochromatic color scheme consists of different shades and tints from a single color. In order to achieve this look, you want to avoid being overly matched by combining a range of tonal colors and playing with texture and patterns to break up the color scheme. Black and white are a great neutrals if you are looking for a base color to break up the monochromatic theme.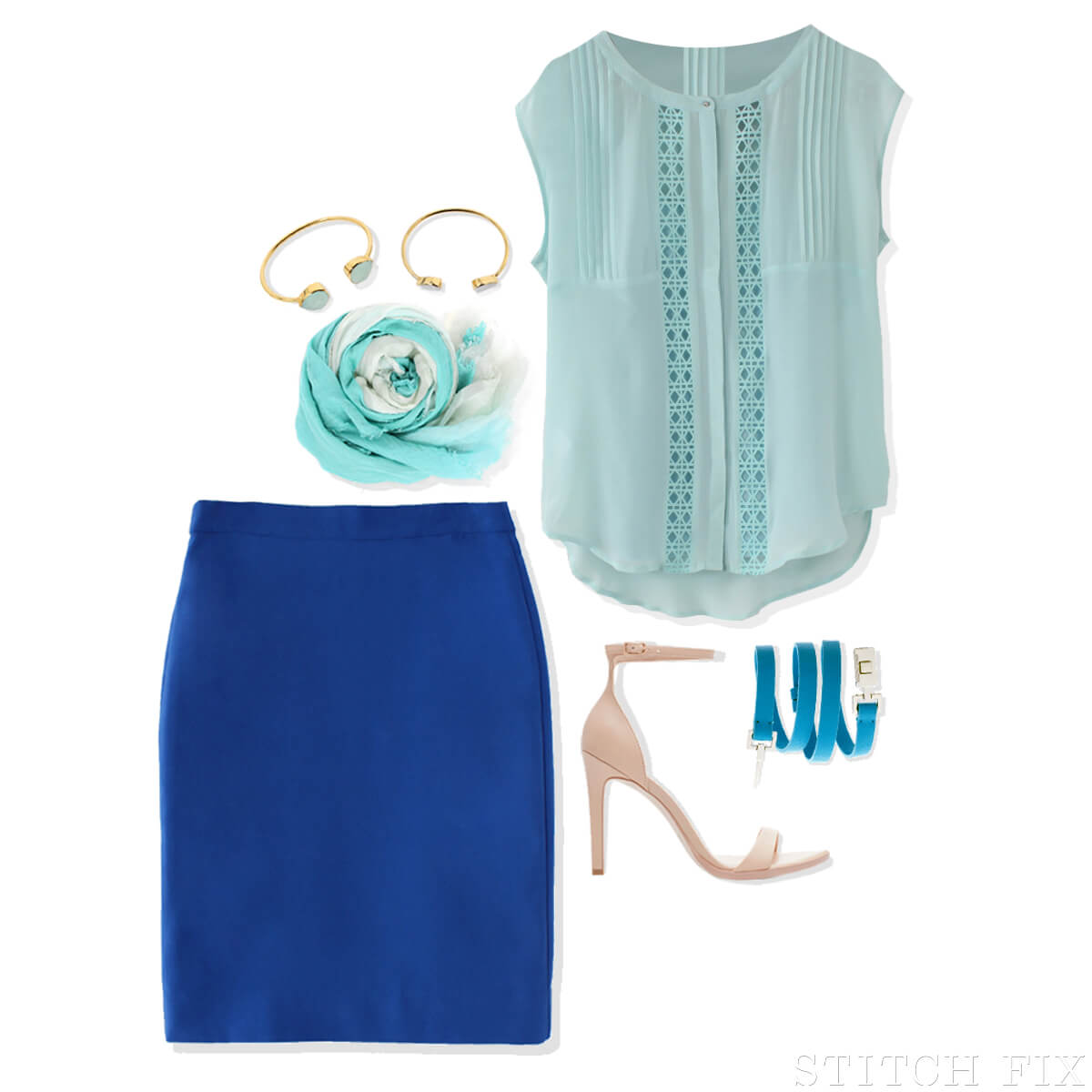 Blouse: Eloise Silk Blouse ($88)
Skirt: Judah Pencil Skirt ($68)
Bracelets: Elle Round Stone Bangle ($88)
Belt: Armani Exchange Skinny Belt ($27)
Shoe: Zara Leather High Heel ($80)