The maxi skirt is a fabulously versatile piece that can be dressed up or styled casually for a carefree adventure! Get the most out of this seasonless staple by following these styling suggestions!



With a fluid and flattering silhouette the maxi skirt is the perfect piece to bring along for a weekend adventure! Styled with a casual top, jacket, sandals and tote, the maxi is a stylish yet comfortable piece to wear both while you travel and once you get to your destination.
The maxi skirt also does double duty as a dress! For a more structured look, simply cinch a belt around your waist. Or for an easy and quick beach look, slip your maxi on as a coverup.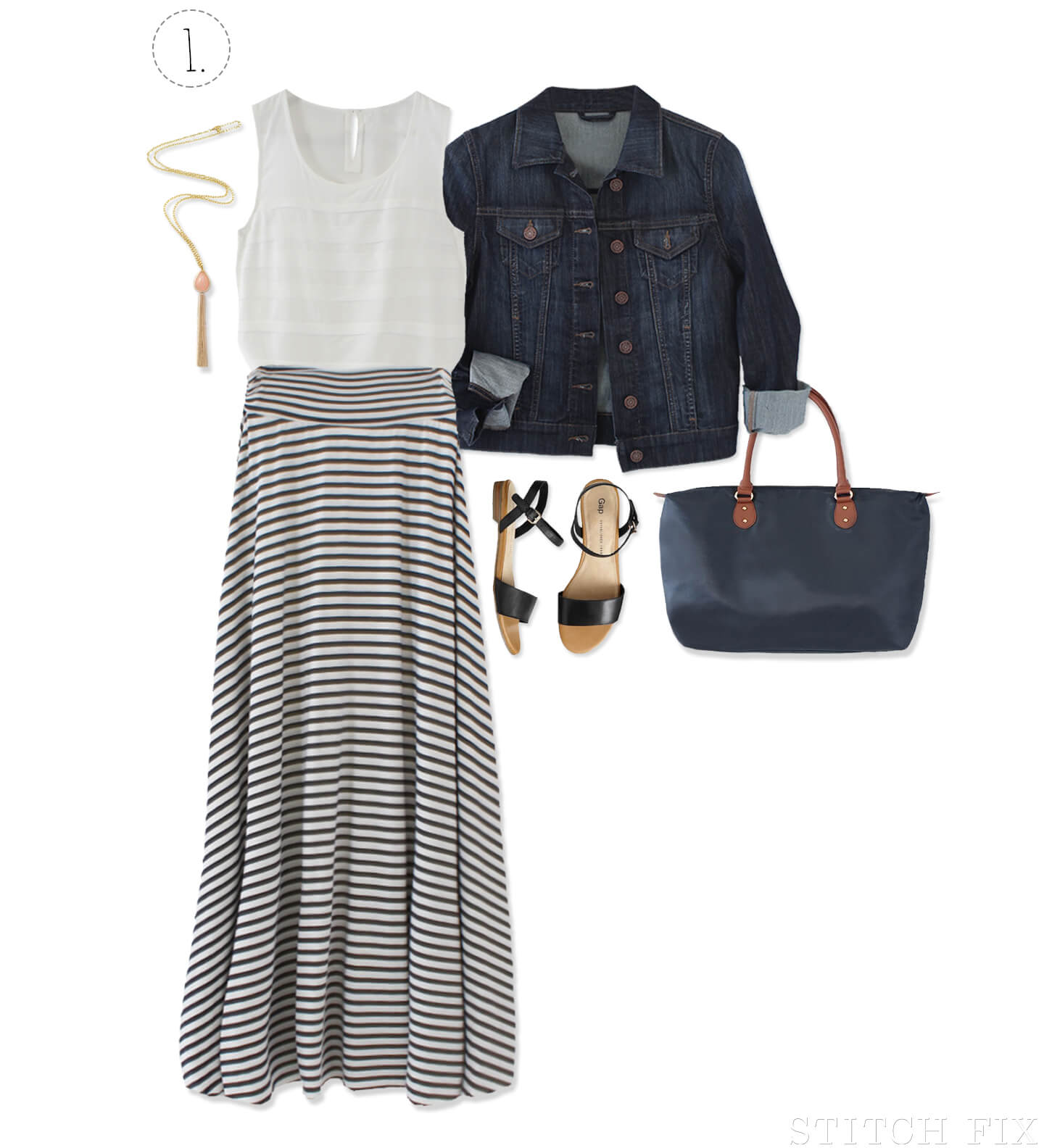 Jacket: Kalie Denim Jacket ($98)
Top: Andrine Tiered Sleeveless Blouse ($48)
Skirt: Gabe Striped Maxi Skirt ($48)
Necklace: Ami Teardrop Tassel Necklace ($34)
Bag: Westerly Large Nylon Travel Tote ($78)
Shoe: Gap Leather Sandal ($34)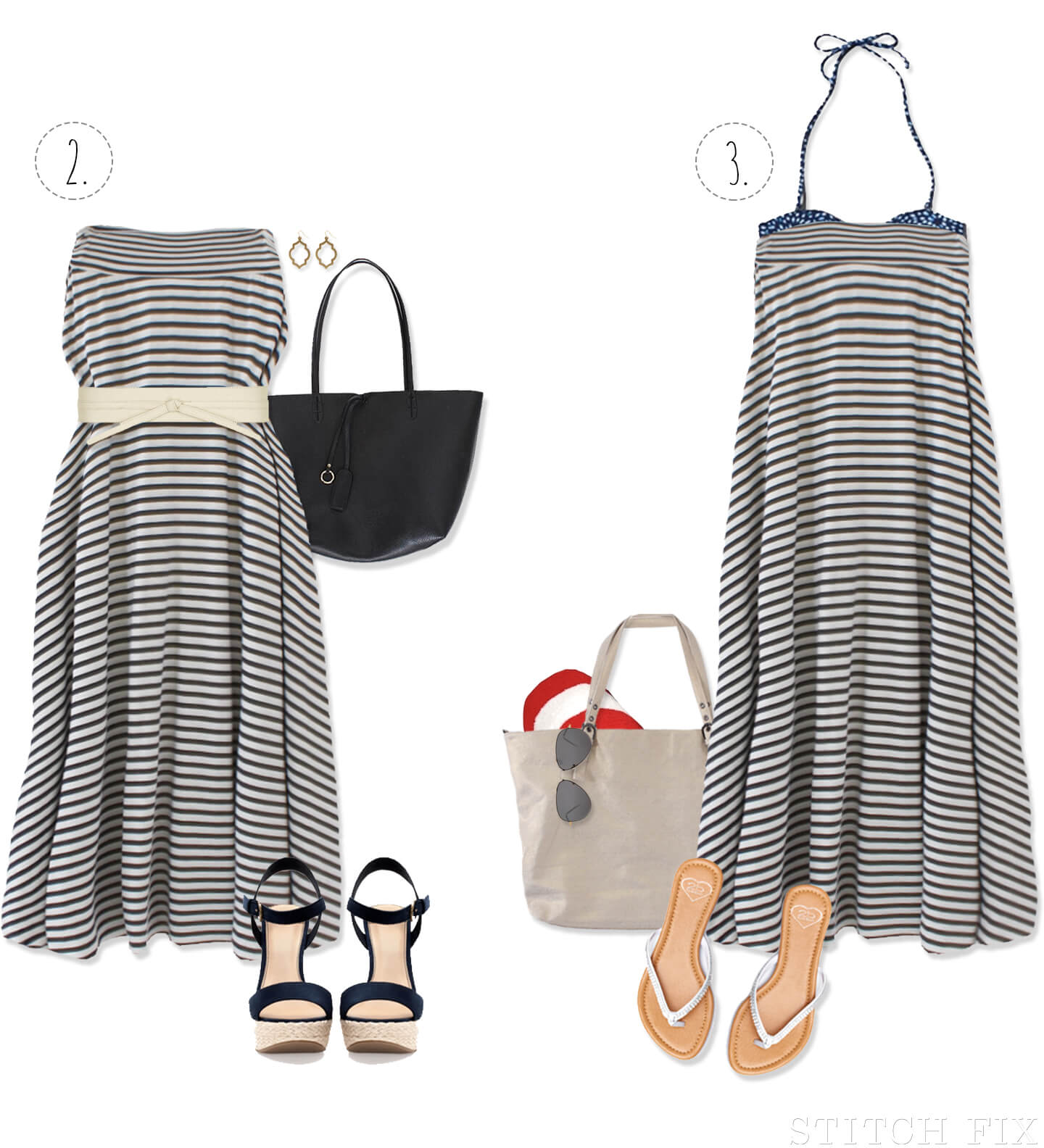 Bag 1: Parvin Reversible Hang Tag Detail Tote ($64)
Bag 2: Adrian Metallic Beach Tote ($78)
Earrings: Zoe Open Shape Metal Earrings ($32)
Belt: Dorothy Perkins Buttermilk Obi Belt ($17)
Wedge: Pull & Bear Jute Wedges ($60)
Sandal: Stella Flat Sandal ($20)



Dress your maxi up for spring and summer weddings by pairing with a vibrantly-hued sleeveless blouse. Finish your look with statement jewelry and a strappy heel.
For a cocktail-length style, slide your maxi above your bustline, belt around the waist and finish with a statement necklace and heels. For a cooler weather look, play with layering a cardigan, scarf and longer necklace.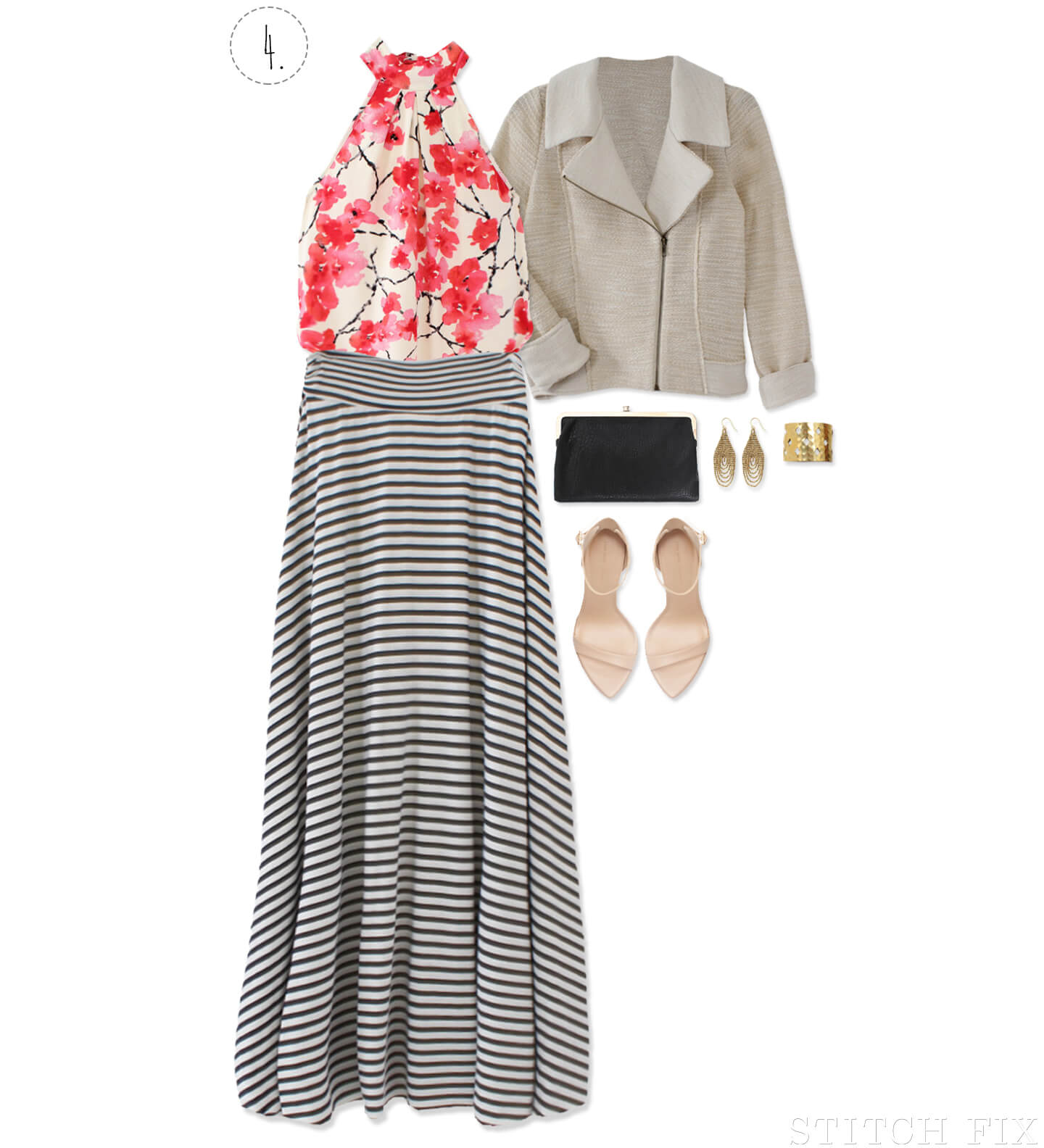 Jacket: Pashma Lurex Detail Moto Jacket ($88)
Top: Carolyn Floral Print Halter Top ($74)
Skirt: Gabe Striped Maxi Skirt ($48)
Earring: Stephanie Beaded Drop Earrings ($32)
Bracelet: Shelby Cuff with Diamond Cut Outs ($38)
Bag: Laila Double Pouch Clutch ($38)
Shoe: Zara Leather High Heel Sandal ($80)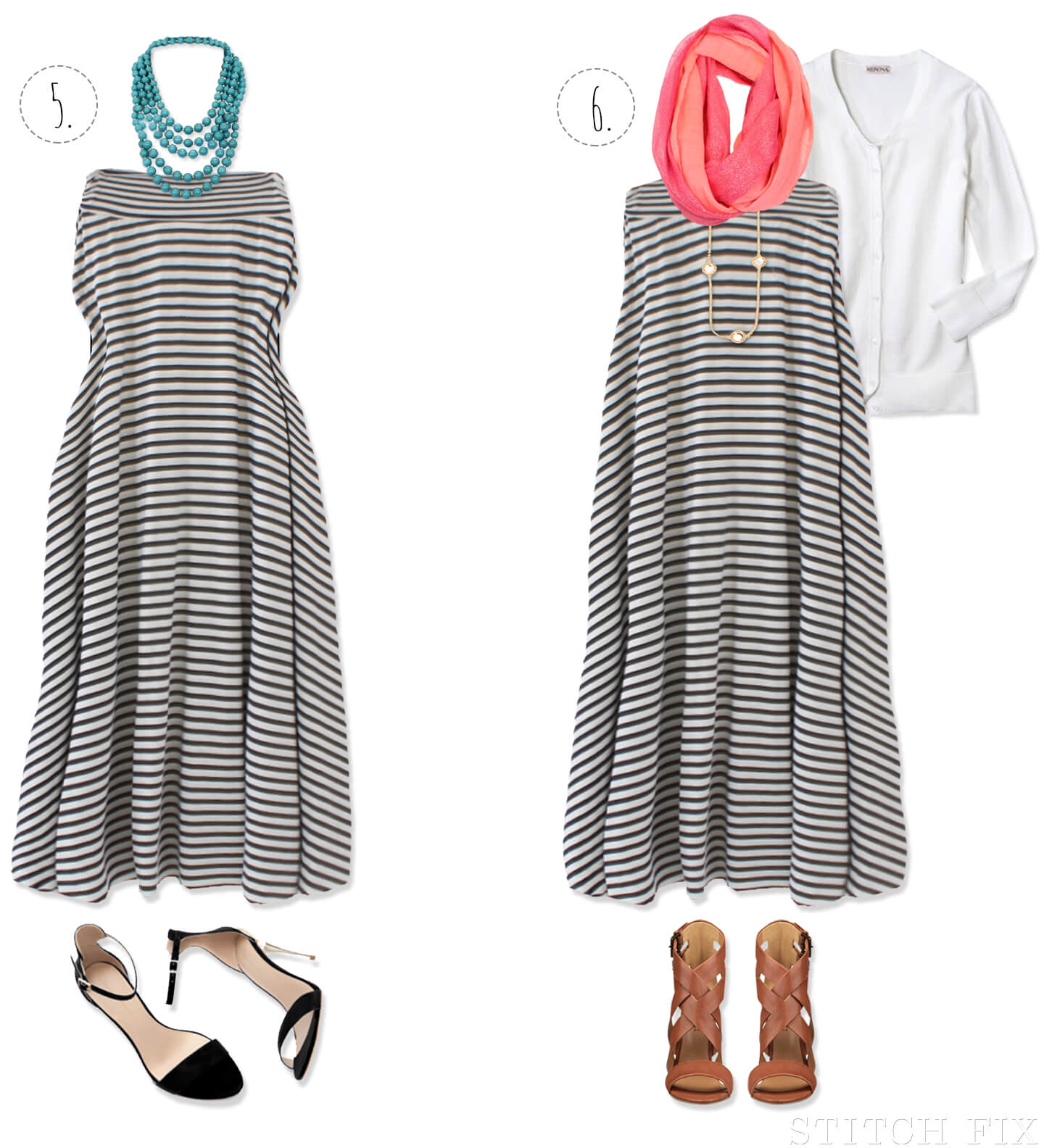 Skirt: Gabe Striped Maxi Skirt ($48)
Cardigan: Jaclynn Button-Up Cardigan ($38)
Necklace 1: Toren Layered Beaded Necklace ($38)
Necklace 2: Lydia Faceted Stone Long Necklace ($38)
Scarf: Micah Glitter Donut Infinity Scarf ($32)
Belt: ASOS Full Metal Waist Belt ($38)
Shoe 1: Zara Combined Sandal Heel ($50)
Shoe 2: Mauren Strappy Wedge Sandals ($79)