Just because you have multiple weddings to attend this season doesn't mean you have to buy a new outfit for each occasion. With some creative restyling, you can repurpose the same dress for a variety of different dress codes, saving you money while creating several unique looks. Here's how we styled a little black dress for three different weddings!



For a black tie wedding, keep your outfit elegant, refined and simple. Let your LBD stand on its own and choose classic silhouettes for your shoes and clutch. To keep your look wedding-festive, try a piece of statement jewelry in a season-appropriate pop of color!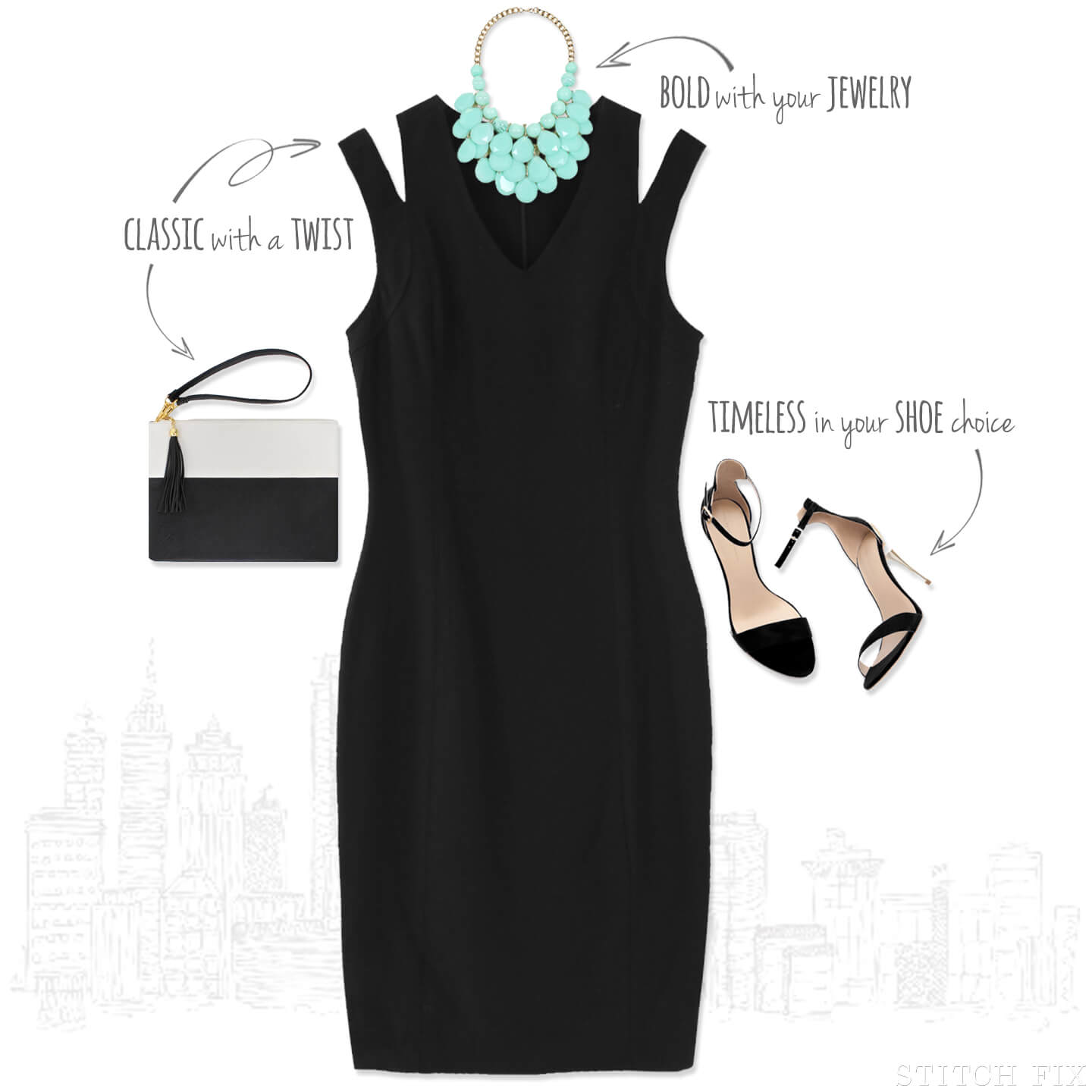 Dress: Vala Cut Out Detail Fitted Dress ($138)
Necklace: Christy Layered Bauble Bib Necklace ($38)
Bag: Providence Color Blocked Tassel Clutch ($58)
Shoe: Zara Combined Sandal With Stiletto Heel ($50)


If you're attending a more conservative ceremony, make sure to cover your shoulders with a classic shawl. Change up the look of the dress by also adding a complementary waist belt. Focus on accessories in a neutral color palette and a single pop of color in your accessories.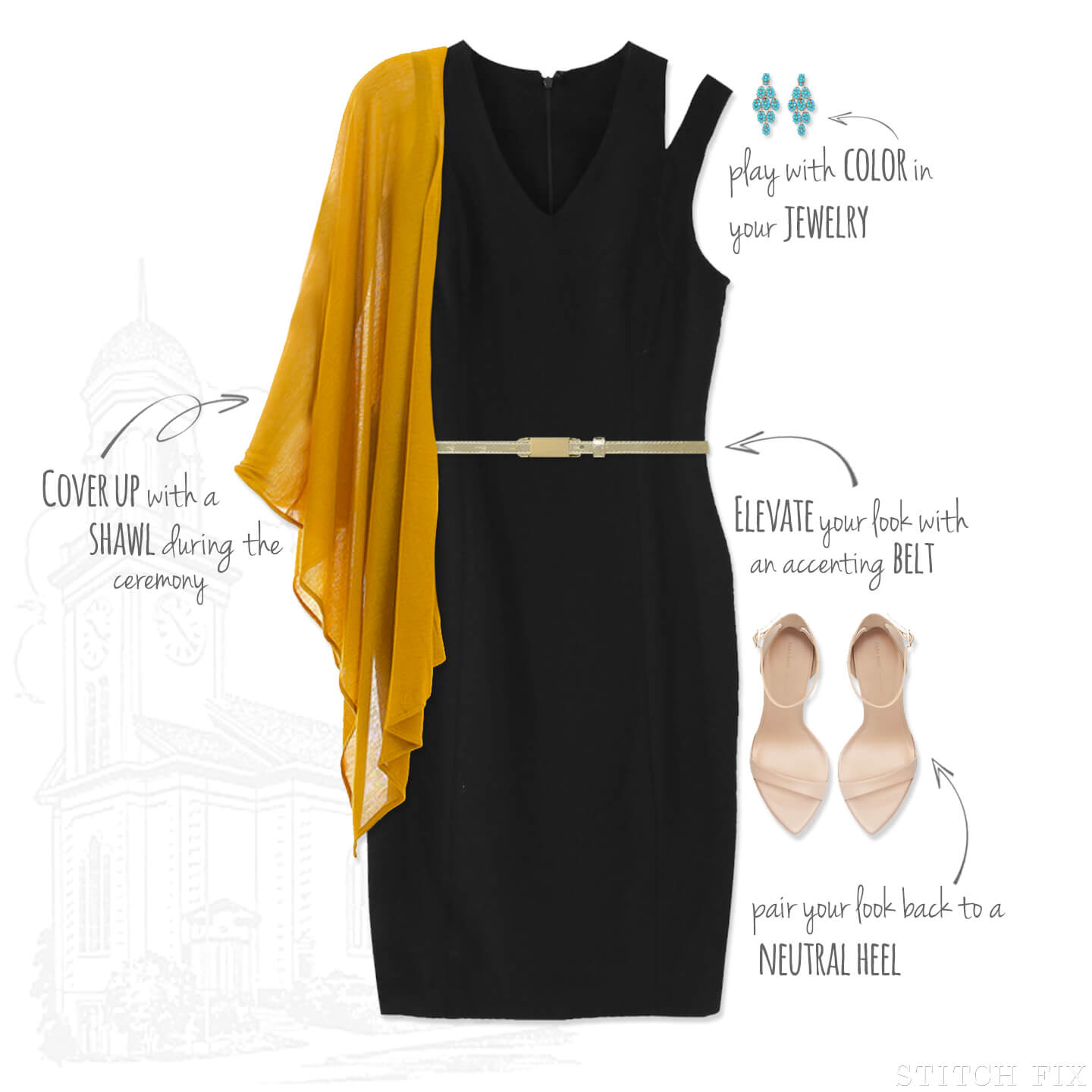 Dress: Vala Cut Out Detail Fitted Dress ($138)
Earrings: Cece Mini Stone Chandelier Earrings ($42)
Belt: Charles & Keith Classic Belt ($23)
Shawl: Echo Bamboo Ruana shawl ($60)
Shoe: Zara Leather High Heel Sandal ($80)


For a more casual wedding, find accessories to dress down your foundational piece. We love using items with braided leather details and complementary colors to create a more playful and less formal vibe.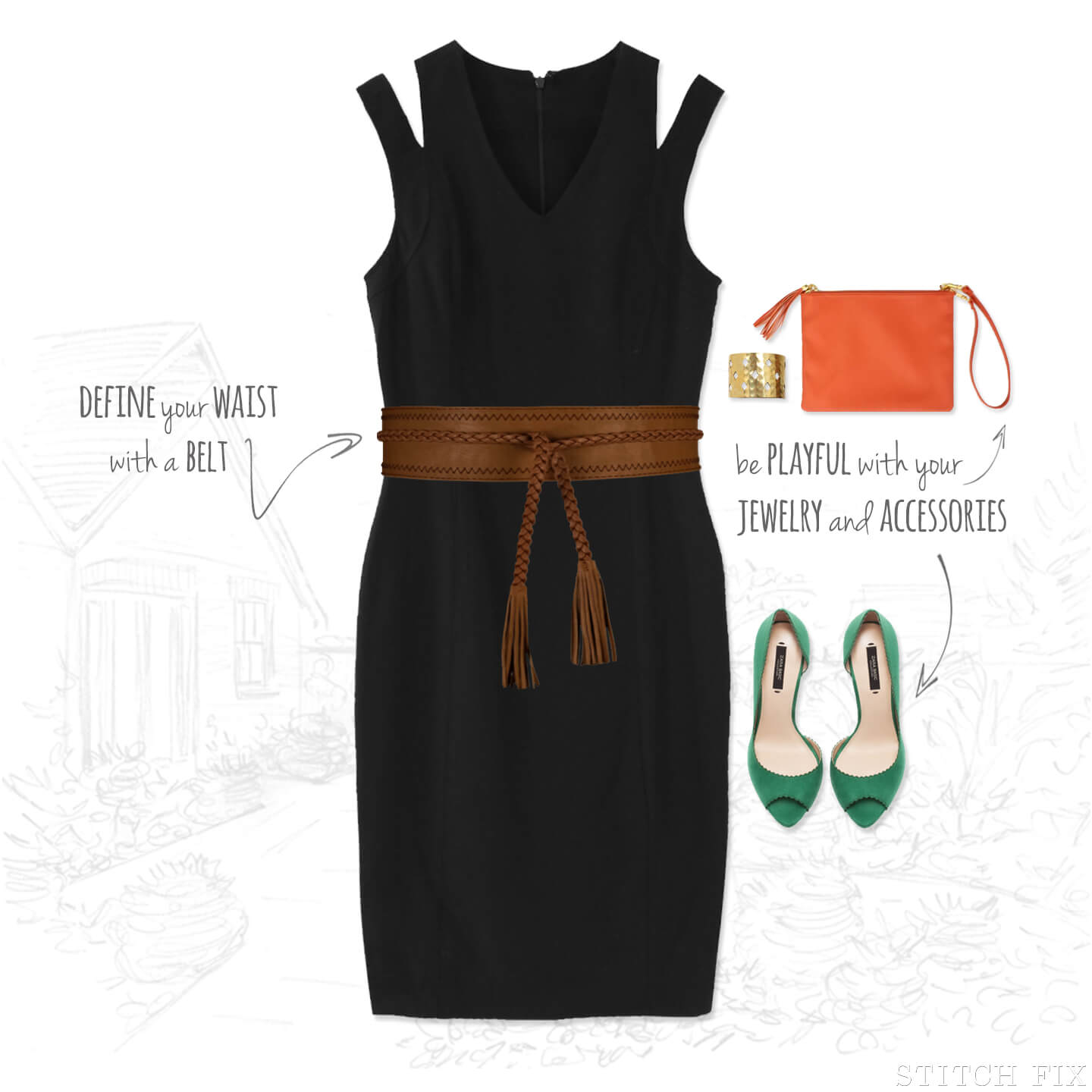 Dress: Vala Cut Out Detail Fitted Dress ($138)
Bracelet: Shelby Cuff with Diamond Cut Outs ($38)
Bag: Josie Tassel Clutch ($48)
Belt: Obi Belt ($25)
Shoe: Zara High Heel Peep Toe ($36)