While the simplicity of a plaid top allows for throw-on-and-go styling, at Stitch Fix we love to use styling techniques that add a touch of femininity and create a chic final look.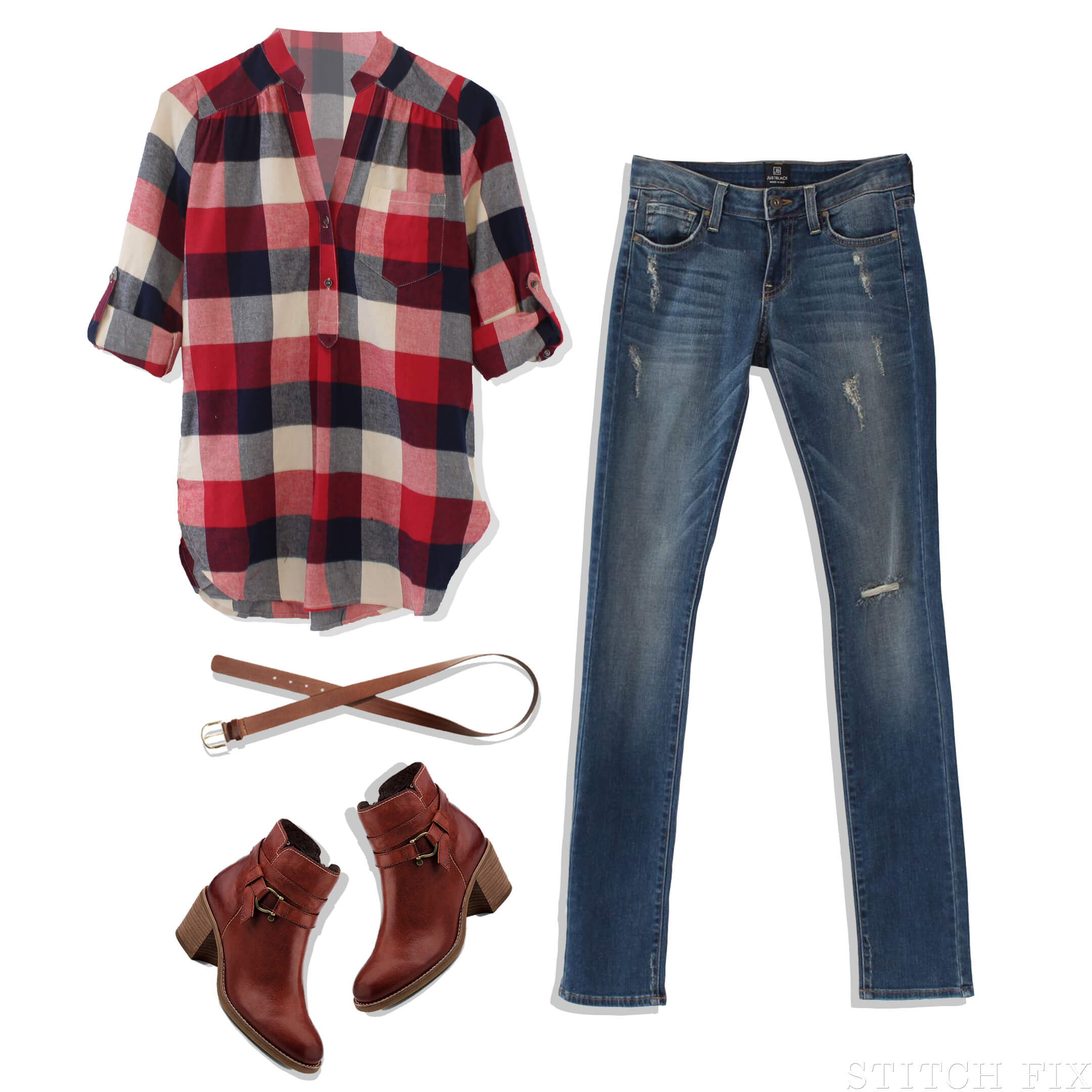 To create a balanced and feminine look incorporating this closet staple try:
Cinching a belt around your waist to define your figure and create an hourglass shape.
Tucking just the front of the shirt into the waistband of your jeans for a casual yet stylish finish.
Pairing your shirt with your favorite skinnies, and playing with the hemline to find a style that shows your personality. (Check out this post for a few of our suggestions!)
Colibri Tab-Sleeve Shirt ($48)
Chestnut Distressed Skinny Jean ($58)
Need some cold weather layers to warm up this look? Try a quilted coat, military-inspired jacket or an open front cardigan:
Stay tuned for Wednesday's post as we provide our tips on how to dress up plaid for the office!