Here at Stitch Fix we love styling gold and silver together! When it comes to creating harmony between the two metals, the key is to layer and stack pieces that have a similar scale to create a more balanced style.
Layer On
Layering long necklaces is a simple, yet striking method for pairing gold and silver. The Circle Cross Coins Long Necklace ($28) below has a thick chain and bold emblem detailing, so the best way to balance this piece is to layer it with subtle silver pieces such as the Danielle Long Knot Necklace ($32) and the Mini Stacks Charms Long Necklace ($32).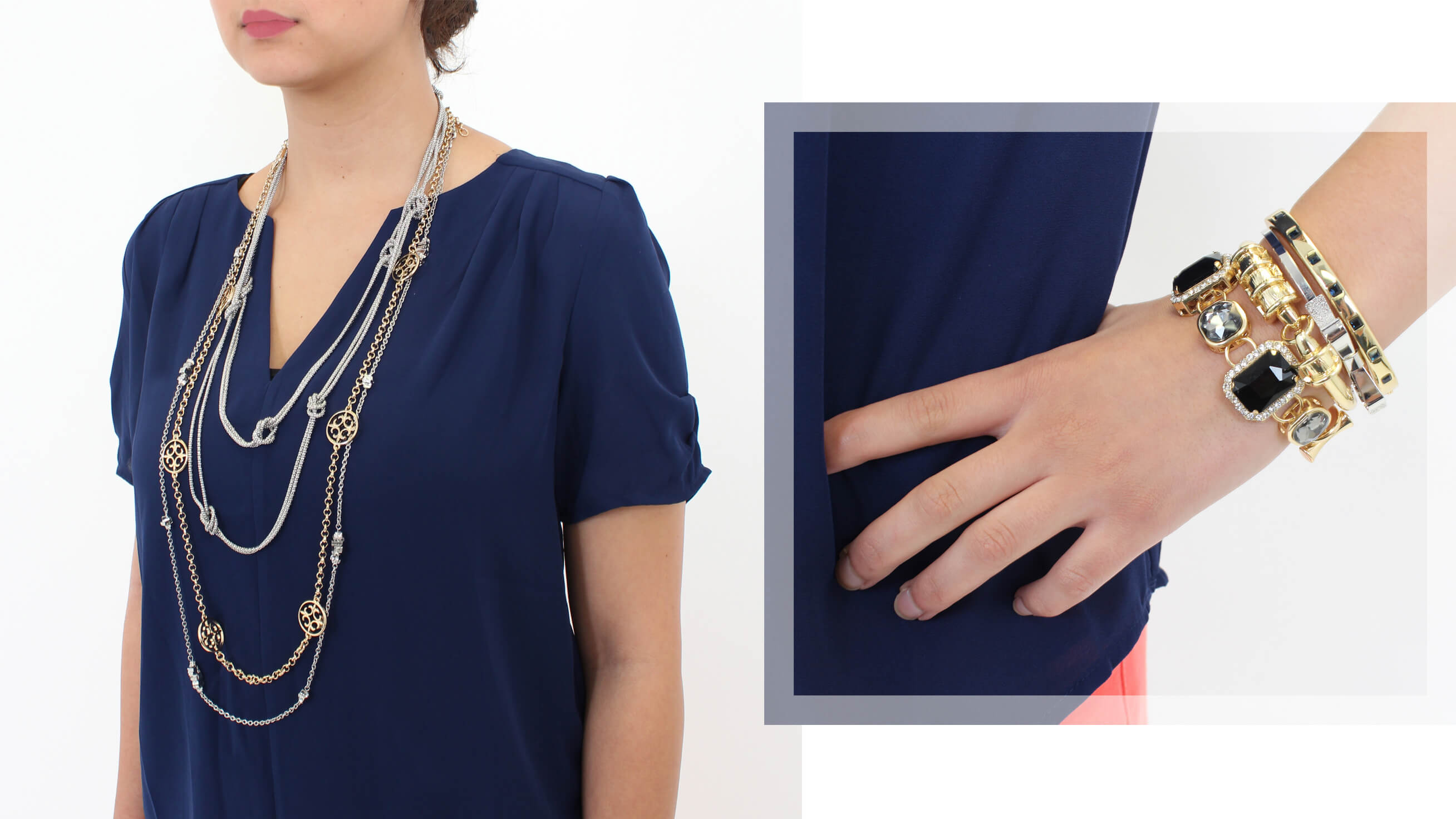 Stack 'Em Up
We also created a gold and silver arm party starting with the Serena Rectangle Gems Link Bracelet ($48) as the foundation. The rhinestone embellishments complement the silver bracelets, making this piece an ideal component of this mixed metal pairing. To add depth to the look, we included our Margot Link & Stone Bracelet Set ($32). Finally, we slid on the adorable Silver Bow Cuff ($28) in between the bangle set to complete this fabulous look.
Take a picture of your gold and silver combinations then tag us @stitchfix so we can see your gold and silver styling skills!