Next up in our Stylist Challenge series we have Miranda who created a Romantic Block Party outfit!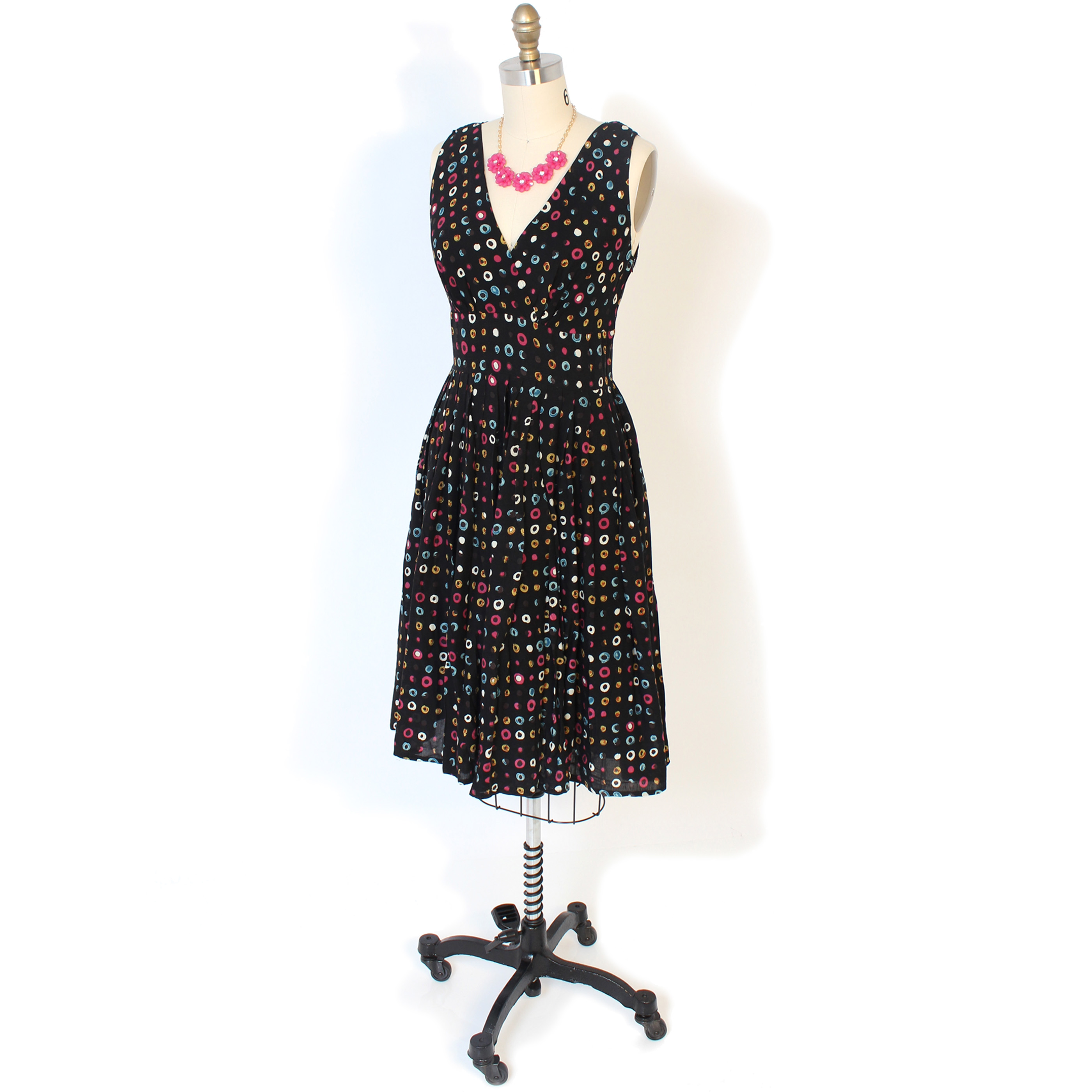 In her words: 
The Dress:  I think the waist is the sexiest part on a woman's body so I wanted to create a look that shows this feature off. I picked this fit'n'flare dress because the cut brings in the waist without hugging the bottom.  This style of dress is particularly great for a woman with some curves, but will flatter any body type.  This style also has a lot of movement, which is fun, flirty and adds a touch of romance!      
The Accessory:  A statement necklace is a great way to dress up the look while bringing in your own personal style.  I don't like to add too many accessories, instead I go for one main piece to keep a look clean and uncluttered.  I chose this pink flower necklace to complement, rather than overpower, the colors in the dress. 
The Layer:  Make sure to bring a cardi for when the sun goes down!  For a fun color blocking look, try highlighting a hue that is in the dress such as orange or blue.  Otherwise, simple black is always a chic, classic option.  
Come back on Friday for our final installment of the Stylist Challenge to see Jocelyn's Classic Block Party outfit!