In part two of this month's travel-inspired Stylist Challenge, we have Claire who created a Boho look perfect for flying on a plane.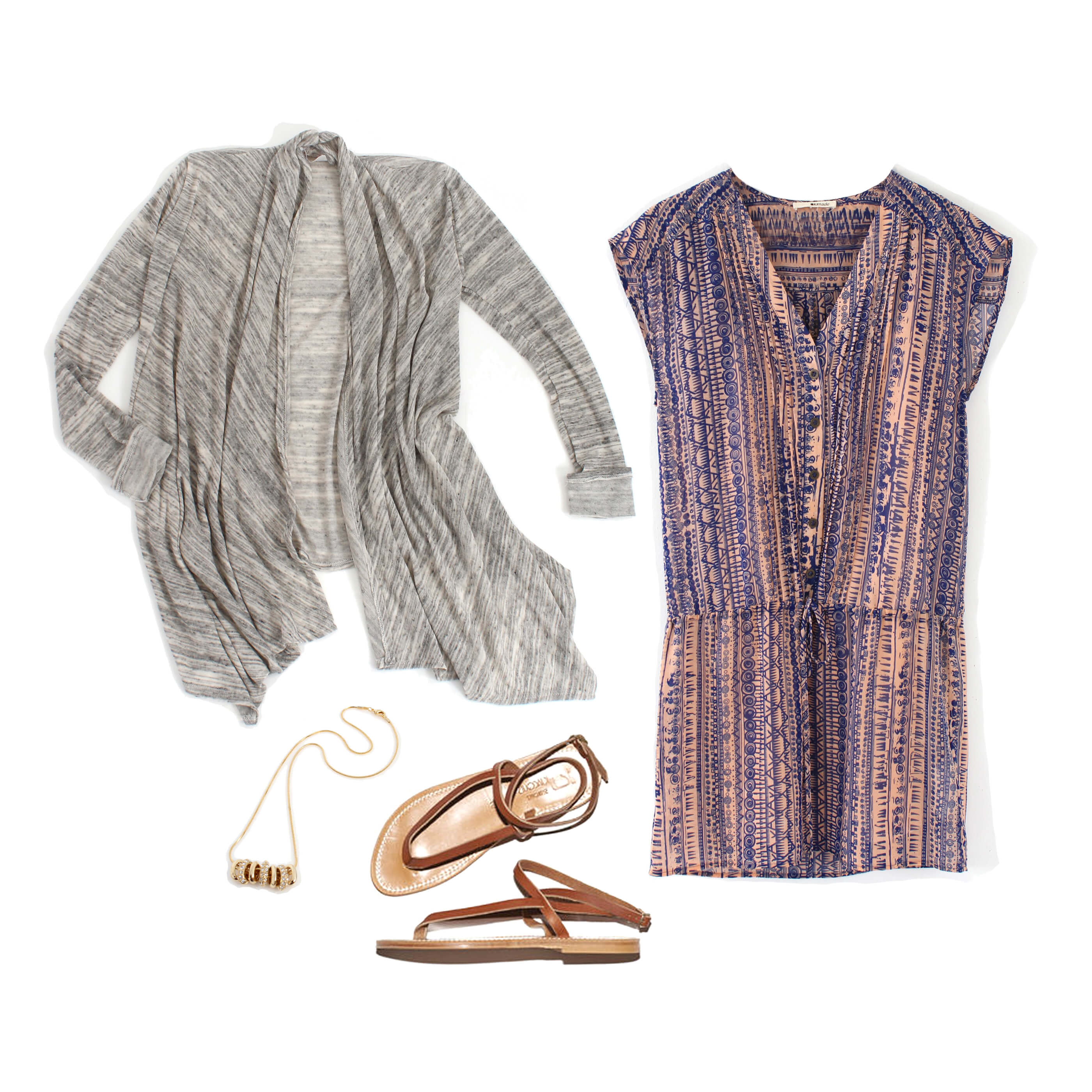 In Her Words
THE INSPIRATION: When I travel, I like to choose one dressier piece and pair it with more causal and comfortable items while keeping in mind the climate of my destination. This way, when I get off the plane, I can go on with my day without worrying too much about how I look. Because pants can be constricting, I usually opt for a dress or a skirt when I fly.
THE CARDIGAN: These days, blankets are a hot commodity on a plane so I chose an oversized, open front cardigan that can double as a cover. With the loose fit and all of the draping you can wrap yourself up in the soft fabric and stay stylishly warm. (Click here for more easy ways to style this type of cardigan!)
THE DRESS: This is a great dress for all body types: it's roomy enough for busty and curvy women, while pulling the drawstring can add definition for women with more of a rectangle shape. It can also be worn as a tunic with leggings or denim beneath it in case you get chilly while you fly!
THE ACCESSORIES: For accessories and shoes, I wanted to be sure that the pieces could easily be removed while going through security. Both the necklace and shoes easily slip on and off!