Here at Stitch Fix we believe you shouldn't have to sacrifice style for comfort, especially in situations where comfort matters the most. For this month's Stitch Fix Stylist Challenge we decided to ask our stylists to take their style cues from the age-old question: What should I wear on a plane?
Jackie, Ishara and Claire each styled up an outfit perfect for moving through an airport with ease and traveling to your destination in maximum comfort and style.
First up we have Jackie who created a look in our Signature Casual Chic style.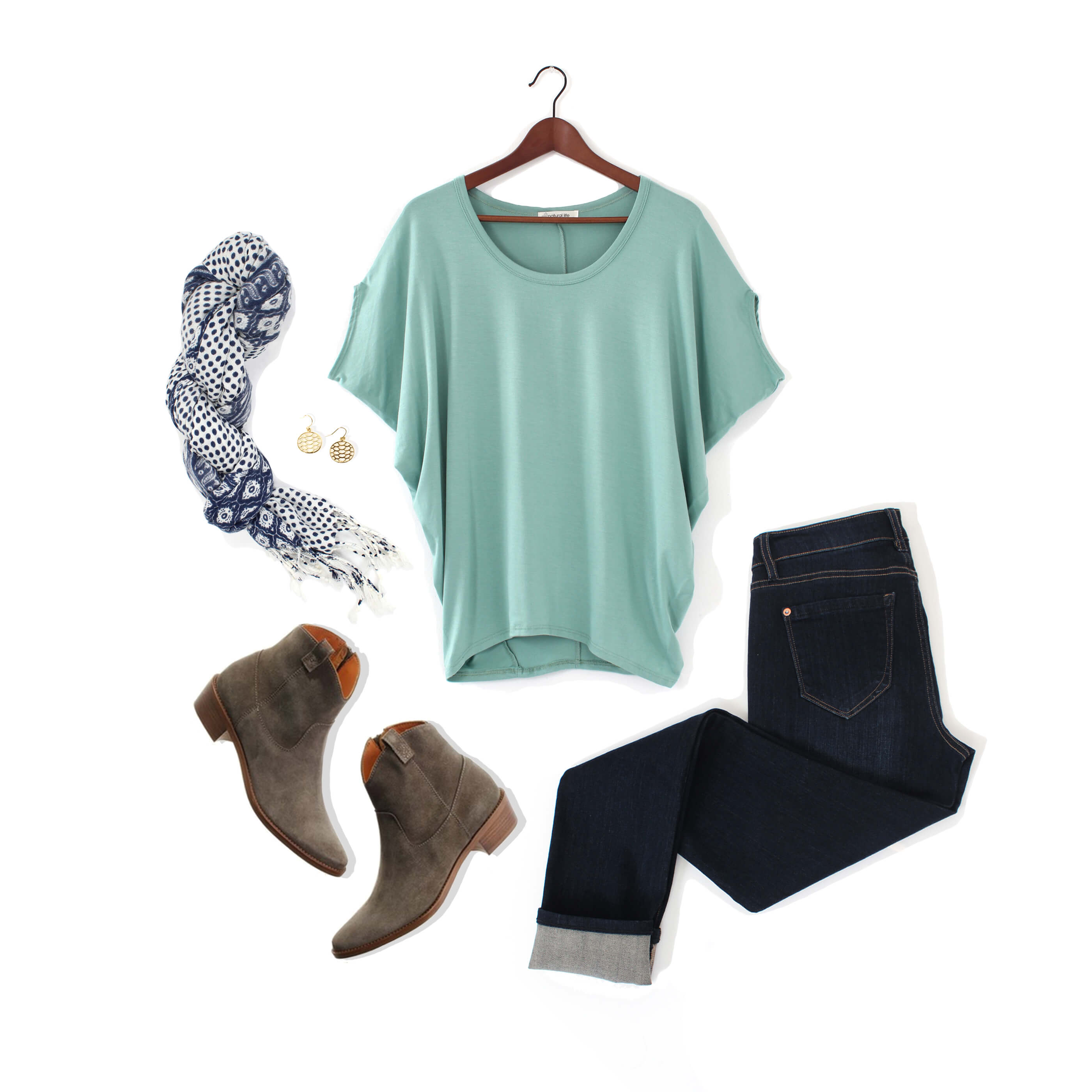 In Her Words
THE INSPIRATION: Casual Chic is how I define my own personal style, so I thought about my favorite pieces to wear to airports and why they are my go-to's.
THE TOP: This shirt is a great piece because it's not bulky and has a relaxed fit so you won't feel constricted while you're traveling. The easy fit and dolman sleeves will complement many body types even while running through the airport. It's super easy to layer this top, so if you want to accentuate your shape you could add a blazer or a tie waist, boyfriend-style cardigan to keep you warm on your flight.
THE JEANS: These are a super versatile pair of skinnies that you can travel in and also wear once you get to your destination. You can cuff for a more casual look on the plane and once you've arrived, you can roll them down and pair with heels to go out at night. They're a spandex blend so they've got a lot of stretch, which is key when you're sitting for hours on the plane.
ACCESSORIES: Scarves are a great travel accessory because when you're going through security, you can easily take them off and put them back on. The print jazzes up the outfit without looking too over the top. Simple earrings add a little bit of a dressy vibe to pull together the outfit, but nothing too fussy like a metal bracelet that you'd have to pull off in security.
BOOTS: These are a nice change from a simple ballet flat, but again a style that you can easily pull on and off in security without having to deal with laces or zippers. The brown is a great neutral tone that you can pair with other items in your luggage. Bonus: you can wear socks withs these in case your feet get cold on the plane.