In the third and final installation of the August Stylist Challenge we have Ishara, who created a Preppy look for a plane!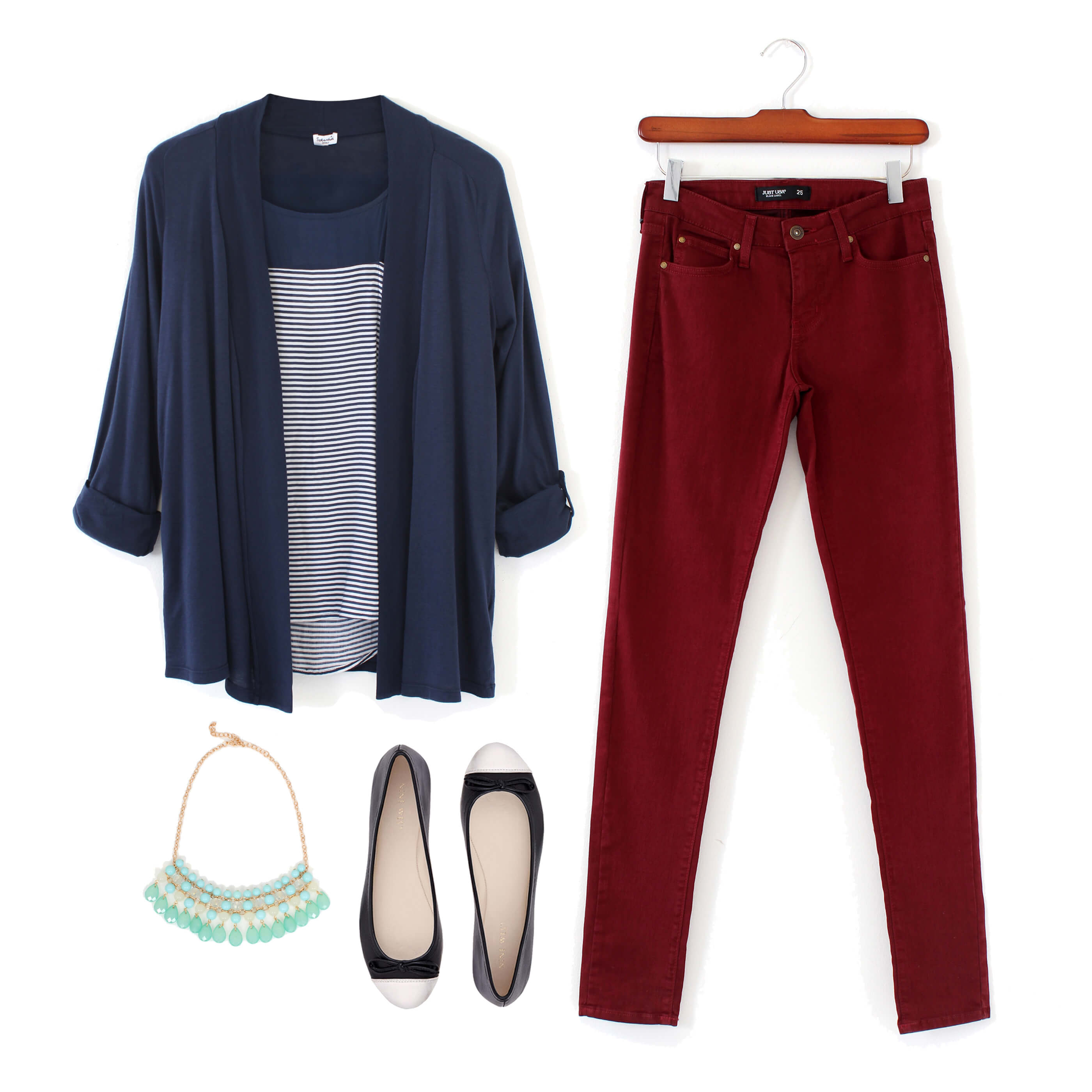 In Her Words
THE INSPIRATION: I wanted to create something that would be comfortable and easy, but still polished. All of the material I chose is super soft and relaxed.
THE JEANS: Denim with a bit of stretch is a great option for travel because they won't wrinkle or be uncomfortable. I chose a pair of colored jeans to give the overall outfit some POP!
THE TOP: A simple, cotton t-shirt is ideal for travel, but the preppy stripes give this one a bit of intrigue.
THE CARDI: This is a great versatile cardigan that you can easily take on and off depending on the climate in the plane. You can also have some styling fun by rolling or ruching the cuffs. I went with the navy blue because it pulls from the t-shirt and also adds a color-blocking element with the pants.
THE ACCESSORIES: I chose flats because they will be easy to get on and off while going through security. The white toe is cute because it pulls the white from the top, so it's a nice complementary accent. For a little extra pop against the more autumnal colors of the outfit, I chose this necklace. Remember that a good statement necklace can always dress up a look a little bit.
ON TRAVEL AND STYLE: The key with travel is that you always want to be comfortable and chic when you arrive. You should feel like you're wearing your pajamas, but not look like it.