If you're stuck in a cocktail-dress rut for your summer wedding outfit styling, break free with a look that incorporates pants or a skirt instead!
An Evening Affair
If the dress code is more formal, opt for black pants and a blouse in a rich jewel tone. Add a dash of festive fun with a pop of color in your shoes and complete your look with a shimmering statement necklace and evening clutch.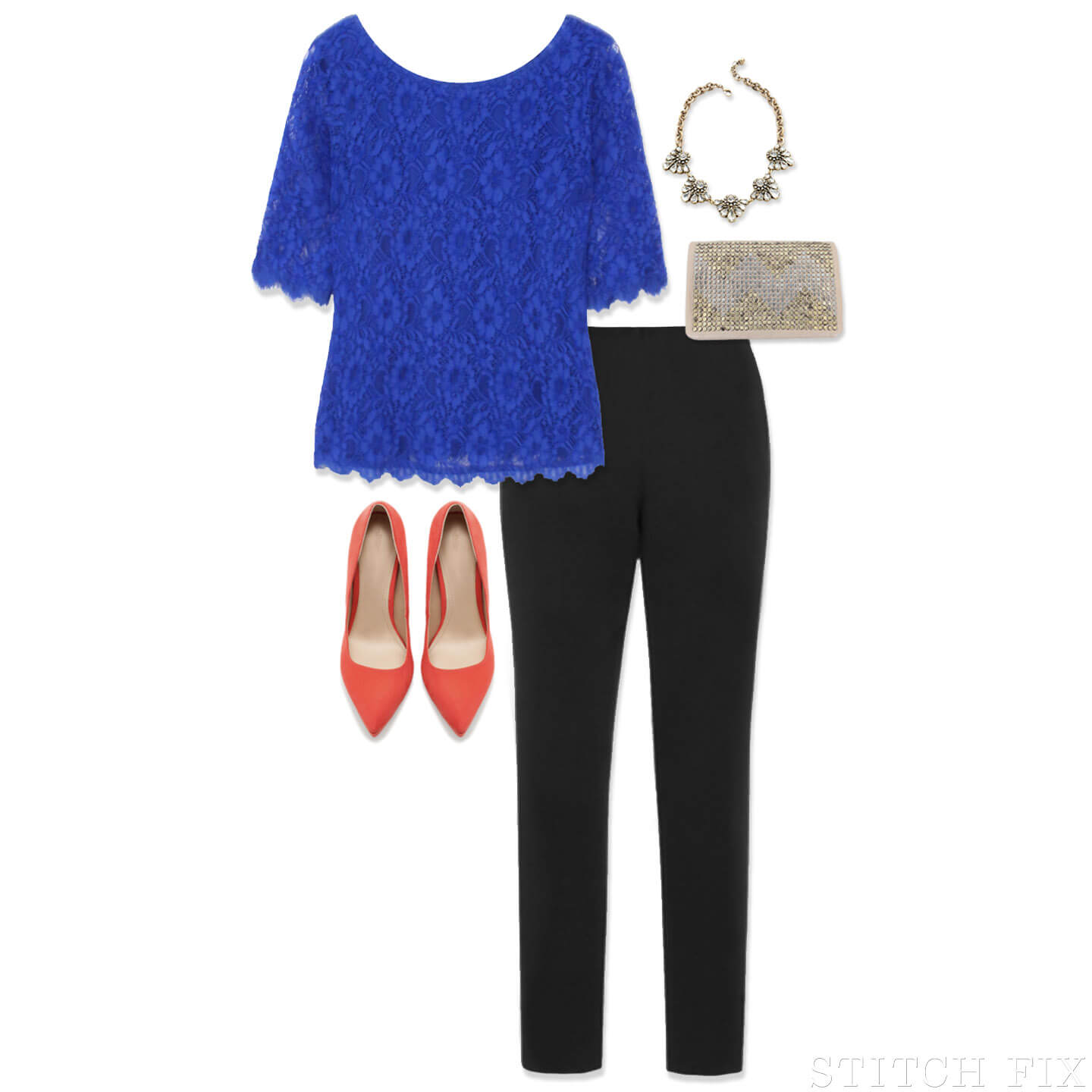 Top: Hilton 3/4 Sleeve Lace Blouse ($88)
Bottom: Emer High Waisted Cropped Trouser ($98)
Necklace: Hilda Crystal Flower Necklace ($42)
Bag: Wynn Studded Chevron Fold Over Clutch ($48)
Shoe: Zara High Heel Platform Court Shoe ($60)
A Day Soiree
For a look that's more casual, but equally wedding-friendly, try a skirt and sleeveless blouse pairing. This combo gives you the refinement of a dress, but the whimsy of colorblocking and pattern play. Simply pair a solid bottom with a patterned top in the same color family and add in complementary accessories for a finished look.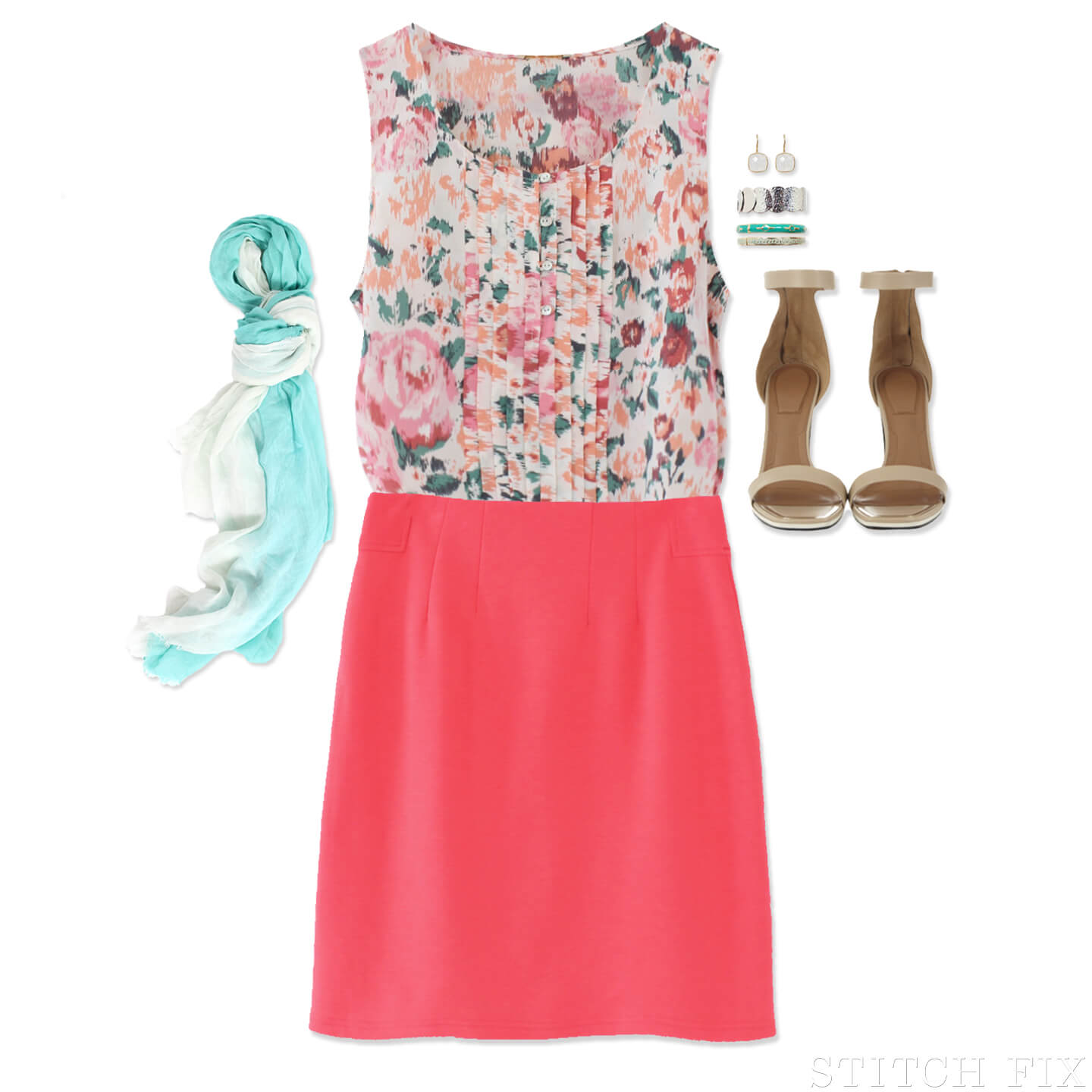 Top: Jasmine Pleat Detail Floral Print Blouse ($58)
Bottom: Jordanne A-line Skirt ($68)
Earring: Danni Mini Cushion Cut Drop Earring ($88)
Bracelet 1: Nora Hammered Coin Bracelet ($38)
Bracelet 2: Tullah Mini Link Pattern Bangle Set ($42)
Scarf: Christine Lightweight Ombre Scarf ($48)
Shoe: Zara Leather High Heel Sandal ($80)