To make this striped maxi skirt fall-appropriate, you'll want to add some layers. Here's how to create a preppy, yet casual look using your summer maxi skirt!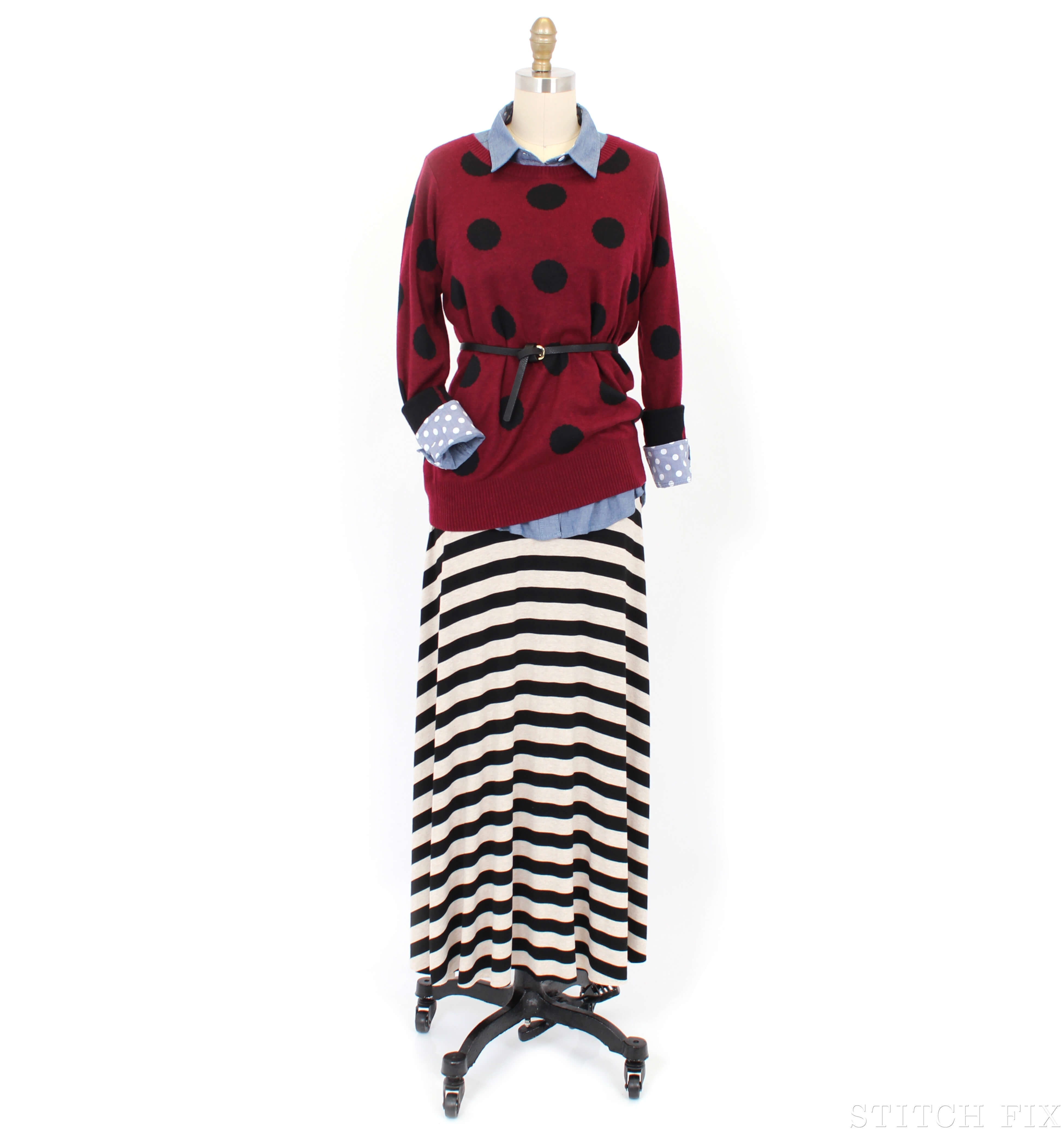 Start with a fitted button down shirt to reduce bulk under the lightweight sweater. Finish off the outfit with a skinny waist belt to shape and enhance your body's natural curvature. Have fun playing with the shirt's cuffs, hemline and collar to add your own personality to the outfit!
Fix Tip: Use a skinny rather than thick belt to streamline your silhouette makING it appear leaner and longer.

Next Level Style Tip

Showcase a cute pair of peep-toe shoes or booties by tying a single knot off to one side of the skirt. This styling technique will create a whole new shape and will draw the eye downwards to show off your fabulous footwear!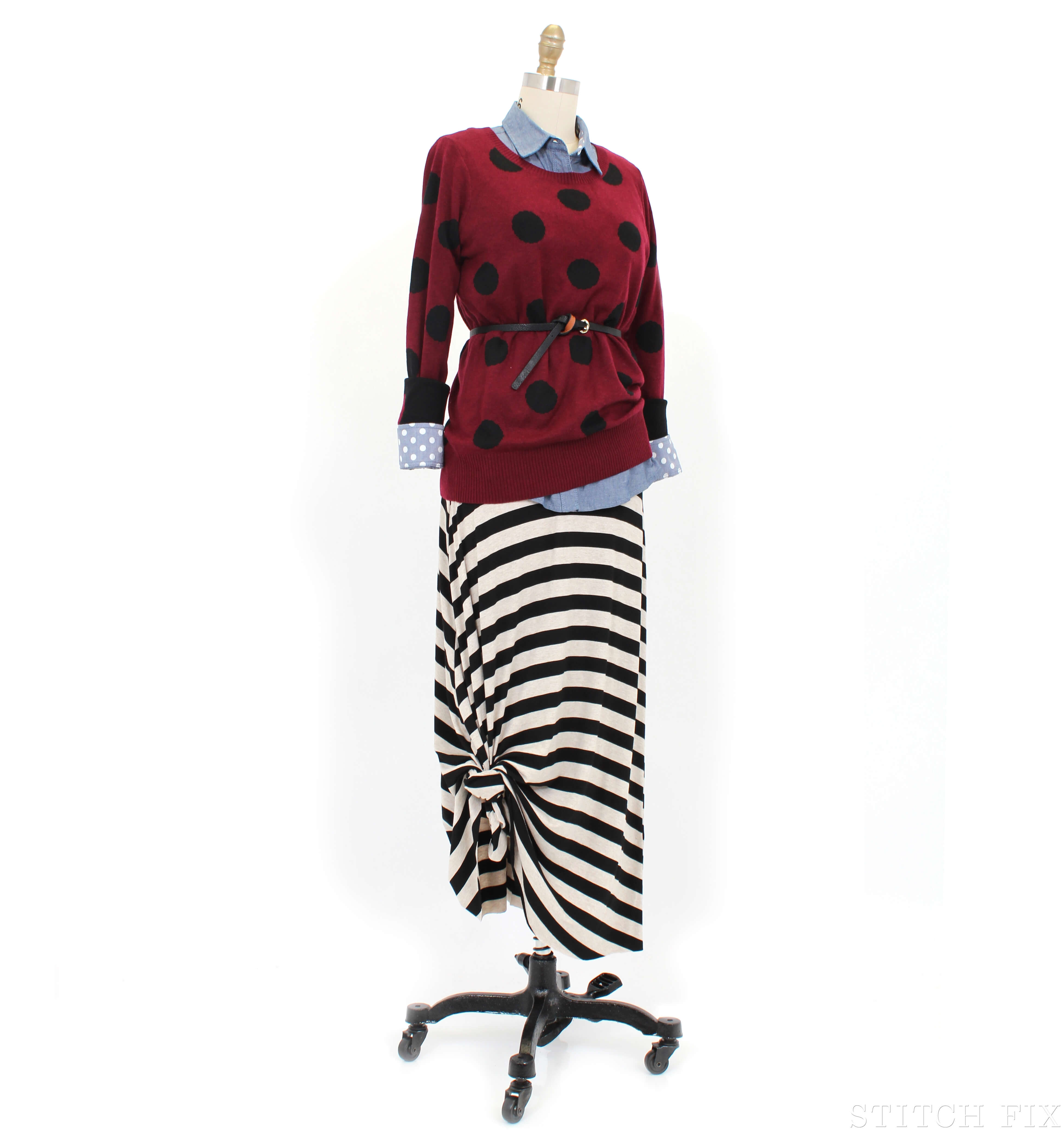 Fall Wardrobe Additions For This Look