Just because the days are getting shorter and cooler doesn't mean you have to pack away all of your summertime staples!   This week we'll be sharing with you how to transition favorite pieces from your summer wardrobe into fall and beyond.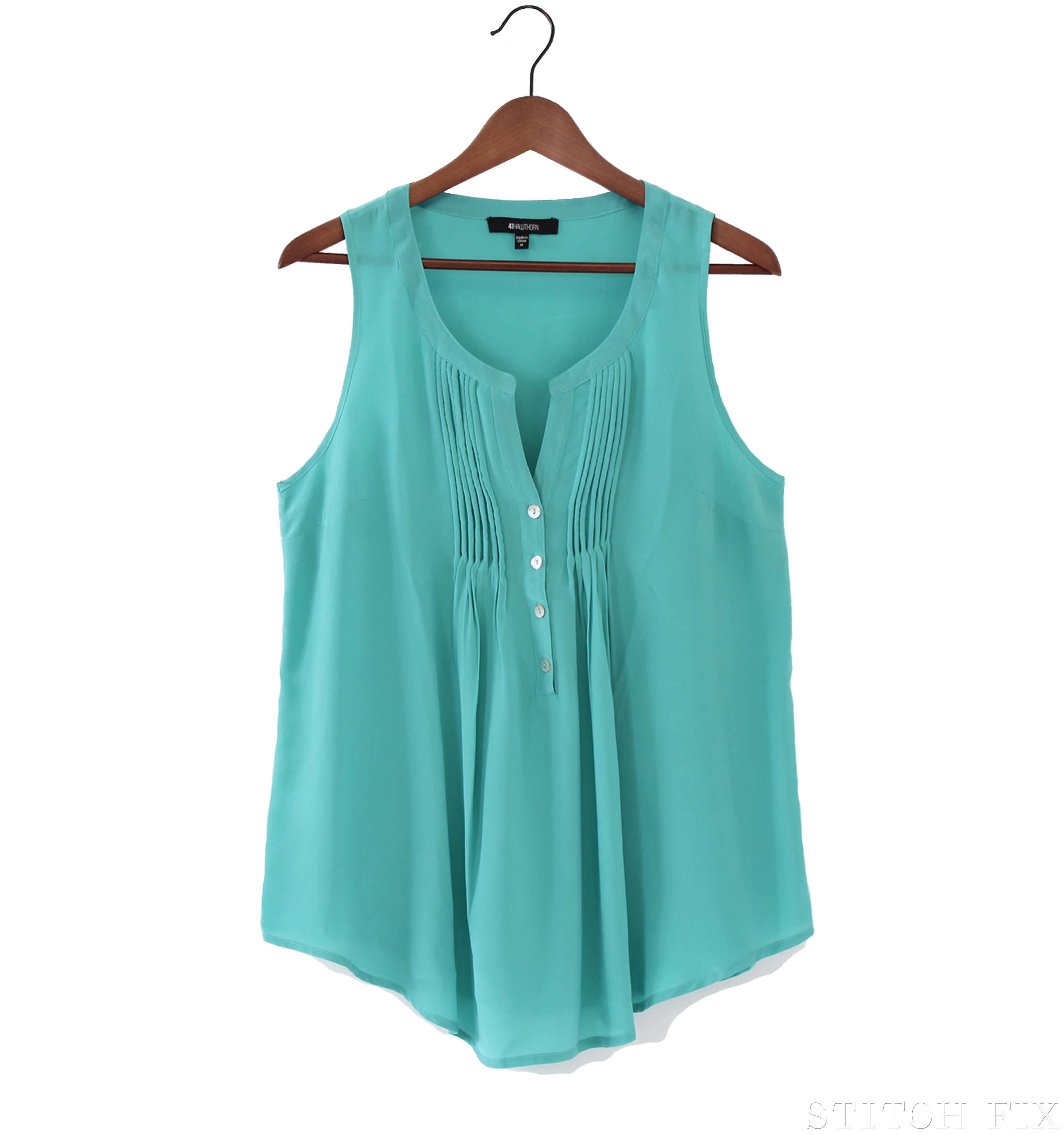 A light and loose summery blouse is the perfect layering piece for fall and winter.  With a sleeveless top, you'll never have to deal with the bunching of your sleeves beneath your favorite jacket, blazer or cardigan!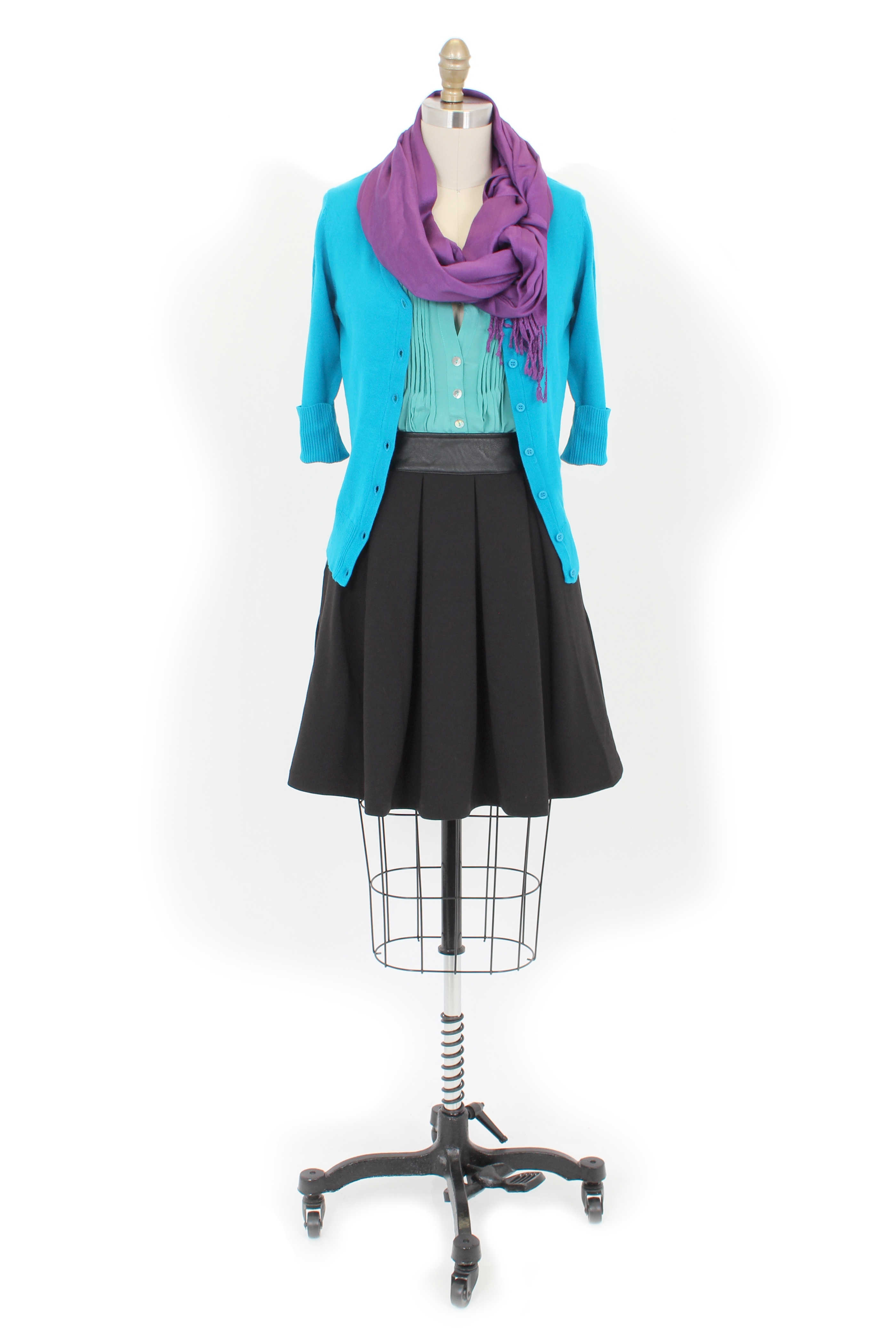 Try tucking your sleeveless blouse into a pleated skirt and top off the look with a cropped cardi + scarf combo for style and warmth. Complete the outfit with knee-high, black boots for a  casual look or dress it up with tights and closed-toe pumps.  For a more comfortable, yet sophisticated style, slip on a cute pair of ballet flats.
Fall Wardrobe Additions For This Look
Heavier weight scarf
Jewel-toned or deeper-hued cardigan
An essential black skirt
Leggings or tights