Want a fresh take on the cotton top for spring? Try incorporating space dyed pieces and slub knits into your wardrobe! These two trending fabrics are soft, breathable, easy-to-wash and wrinkle free!
What Are Slub Knits?
Slub knits consist of a soft, texturized cotton that is lightweight without being overly sheer.


Styling Slub Knits
Swap your basic t-shirt for a slub knit top to add depth to your outfits. The subtle texture of the slub knit allows it to be easily paired with a skirt for work or denim for play!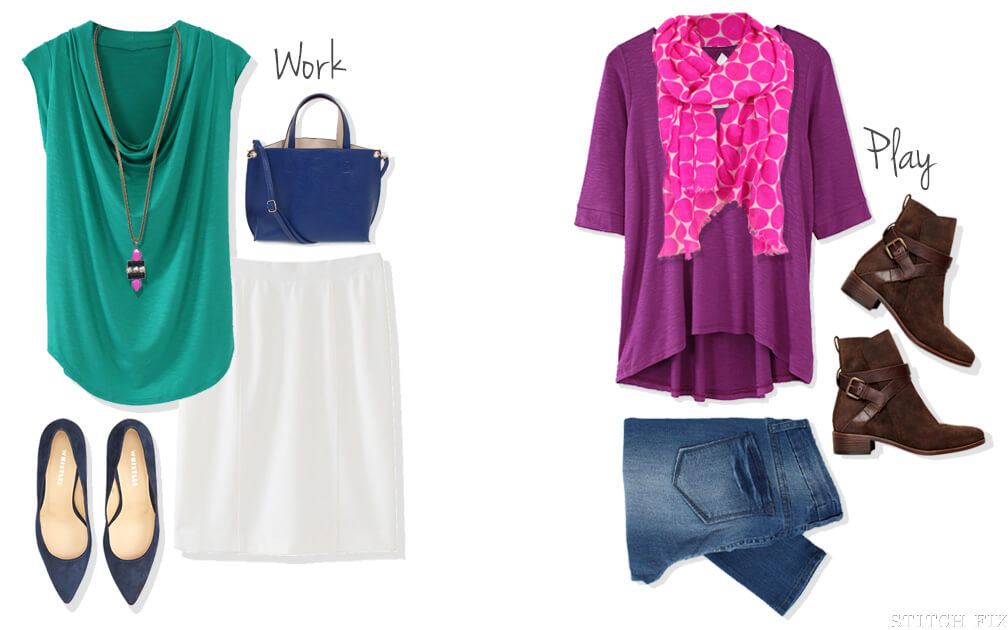 Work
Top: Paradiso Cowl Neck Top ($48)
Skirt: Nadia Ponte Pencil Skirt ($98)
Bag: Erie Mini Reversible Tote ($48)
Necklace: Christina Pendant Necklace ($78)
Shoe: Cassubu Suede Heel ($74)
Play
Top: Stanley Hi-Lo Shirt ($48)
Pant: Sabrina Denim Legging ($78)
Scarf: Calistoga Dot Print Scarf ($38)
Shoe: 30mm Ankle Boots ($237)
What is Space Dye?
Space dyeing is a technique that gives yarn a unique, multi-colored effect. While traditionally spun yarn has the same color throughout, space dyed yarn has two or more different colors that repeat throughout the fabric.

Styling Space Dye
Space dyed pieces add effortless pattern and color to your outfits for day or night. Go for a look that playfully mixes prints by pairing your space dye top with patterned jeans and a scarf for day. For night, wear your space dye sweater with a statement necklace and black skinnies for a dressier look.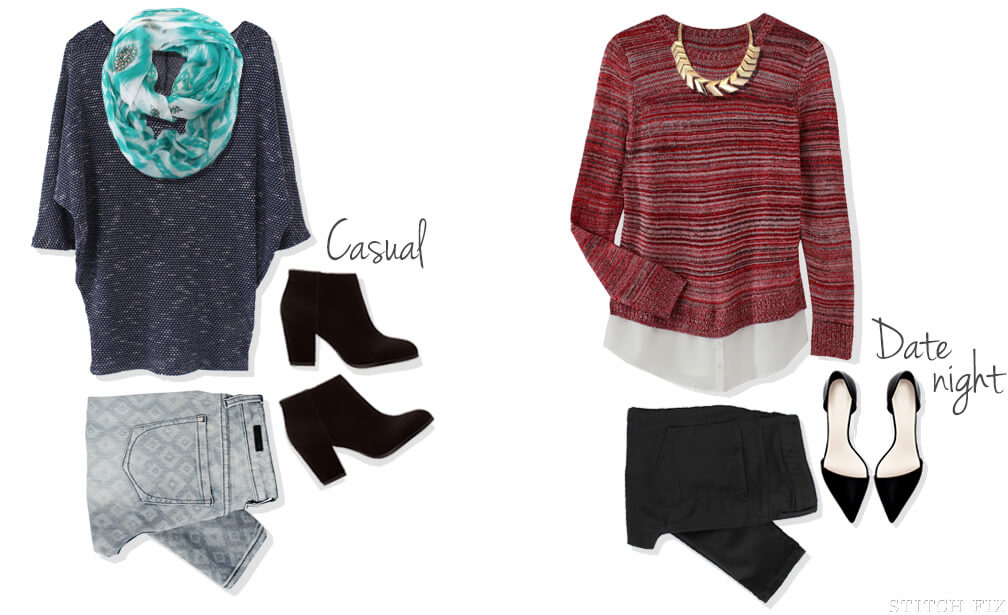 Casual
Top: Malcolm Knit Shirt ($48)
Pant: Fairly Ikat Skinny Jean ($88)
Scarf: Hattie Ikat Sequined Scarf ($56)
Shoe: Pull & Bear Ankle Boot ($33)
Date Night
Top: Benzer Mixed Material Sweater ($78)
Pant: Adora Black Skinny Jean ($88)
Scarf: Bryce Arrow Link Necklace ($36)
Shoe: Zara Vamp Heel ($30)