As the increasingly-popular cousin of the classic cardigan, open front cardigans are a universally flattering variation on the buttoned-up theme.  Their loose, draped silhouette allows these chic, layering pieces to be worn with many outfits.
With a bit of simple styling and creatively used accessories, open front cardis have the versatility to show off major personality and flair. Here are a few of our favorite ways to style an open front cardigan!
1. Belt It.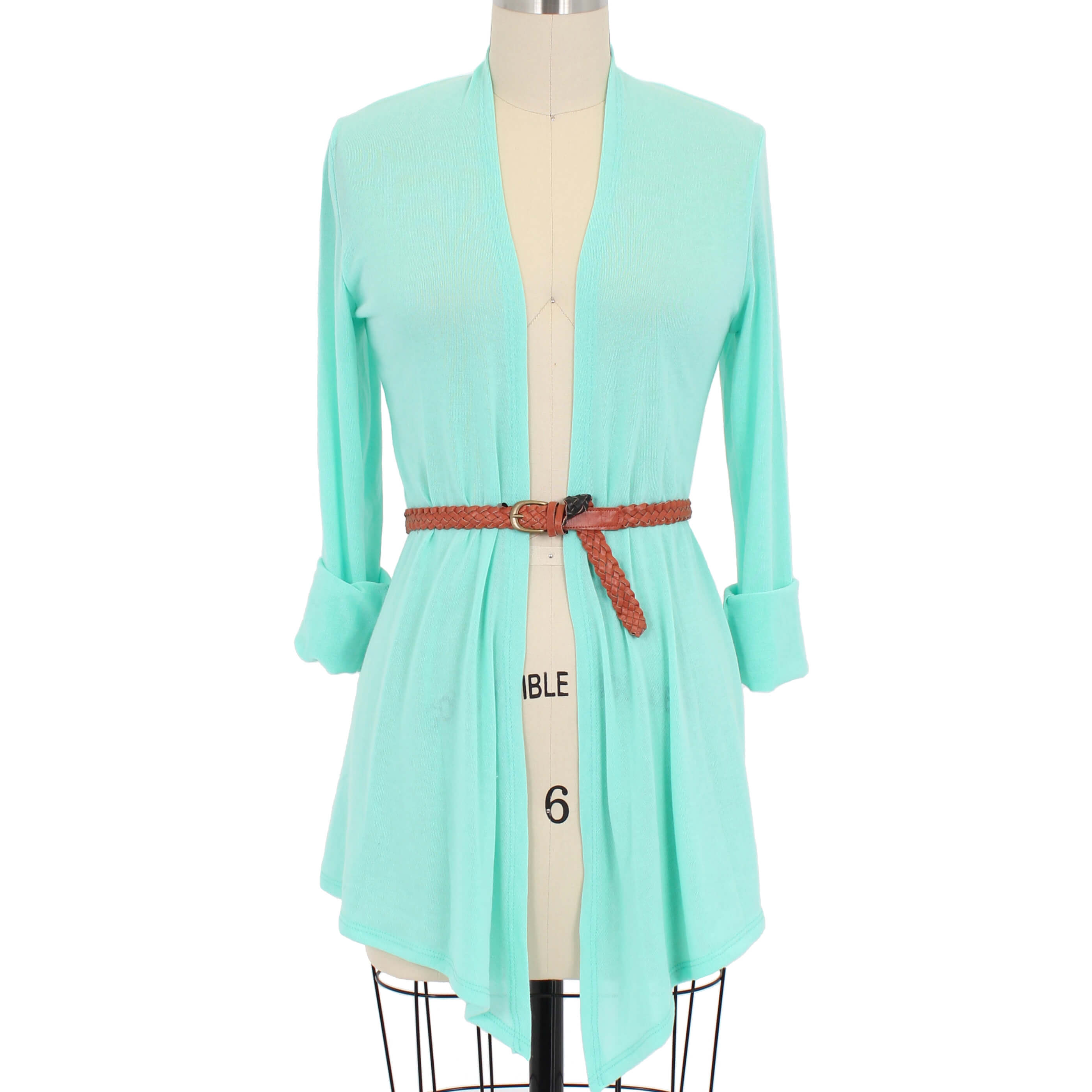 Use a belt to define and enhance your waistline. Have fun playing with belts of different thicknesses and colors to complement the color and style of your cardi!
2. Knot It.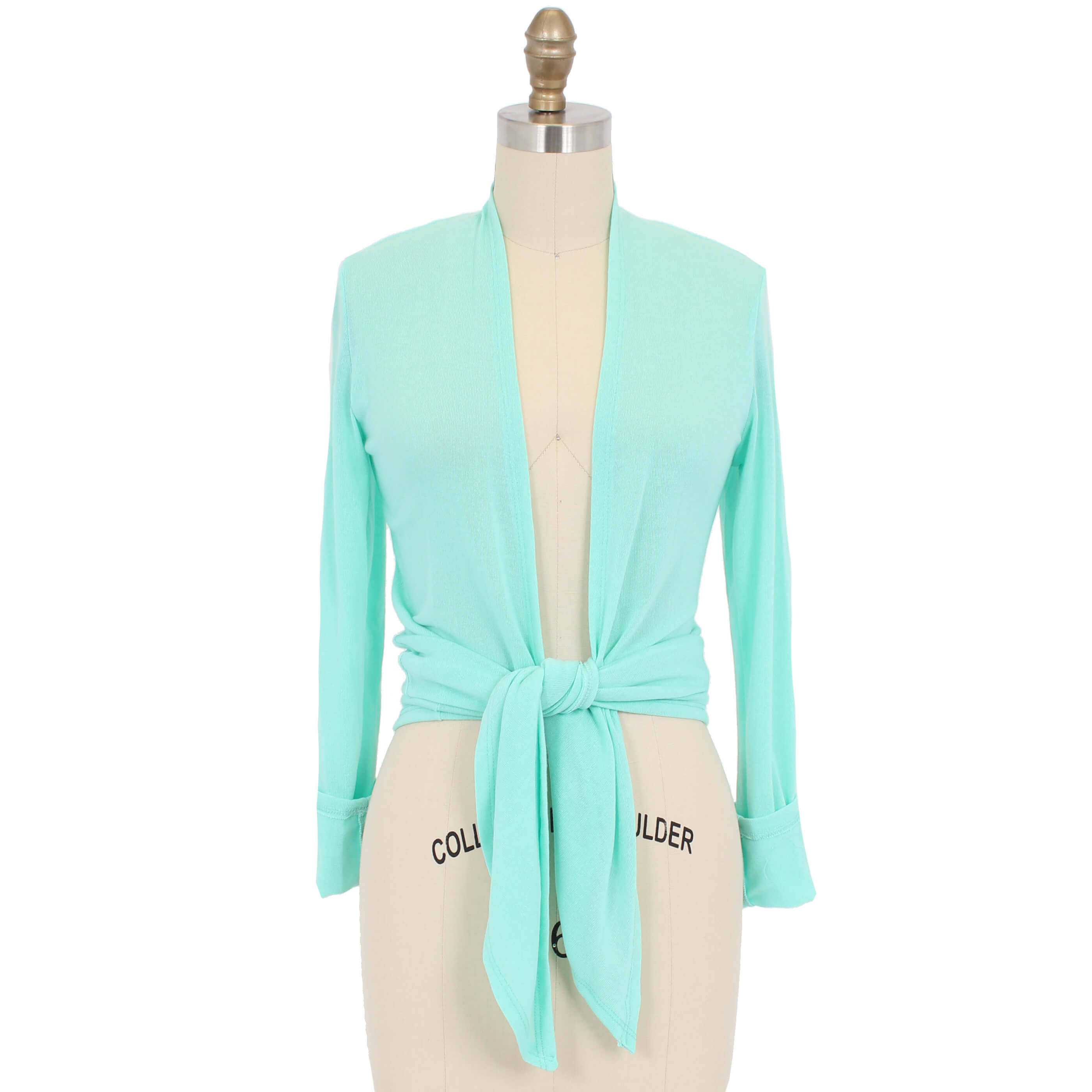 Gather the loose ends of your cardi and tie in a simple knot–a great option for styling with a skirt or a dress!
3. Knot It. Twice!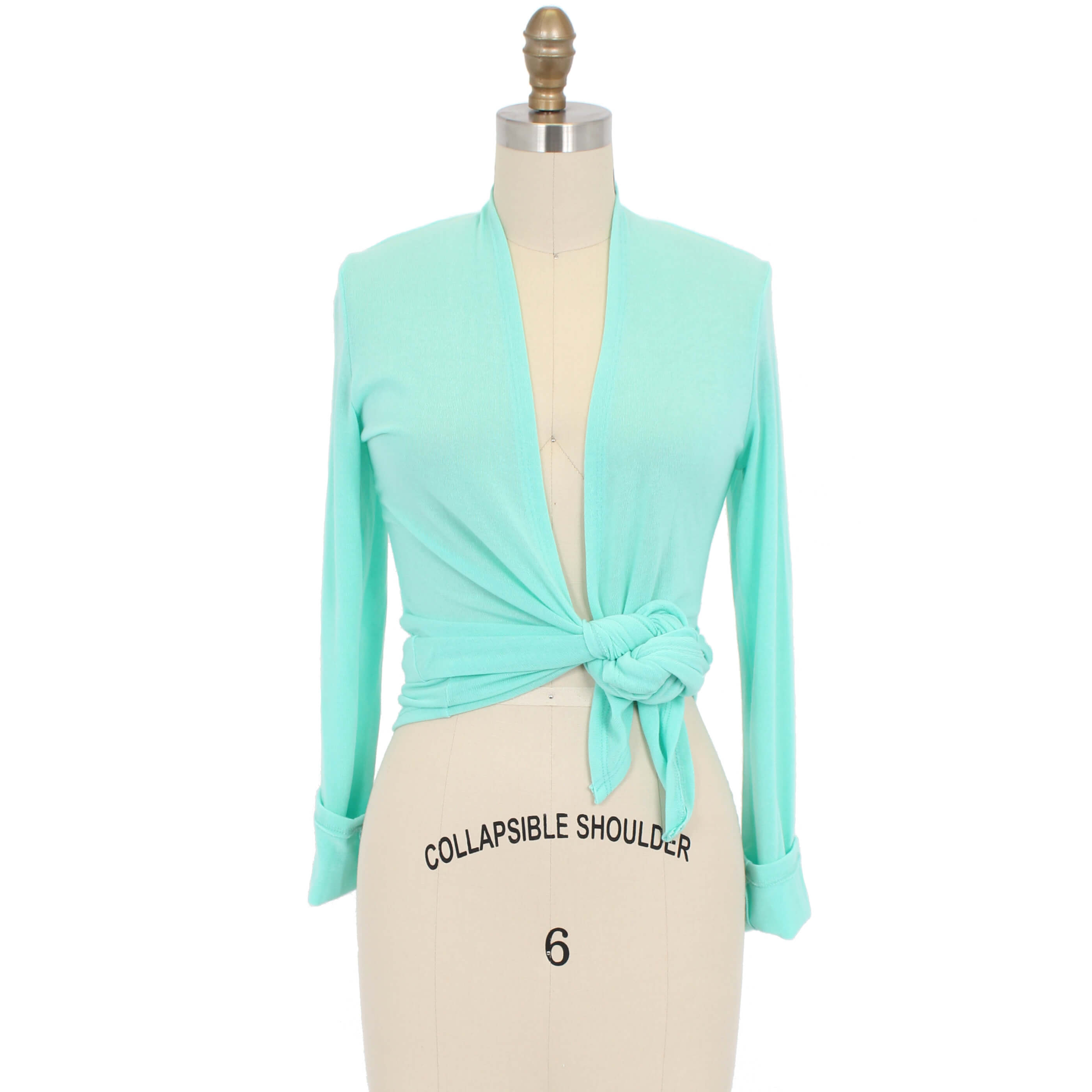 Instead of gathering the loose ends along your centerline, swoop your knot off to the side and tie in a relaxed double knot for an uber-chic finishing touch.
4. Pin It.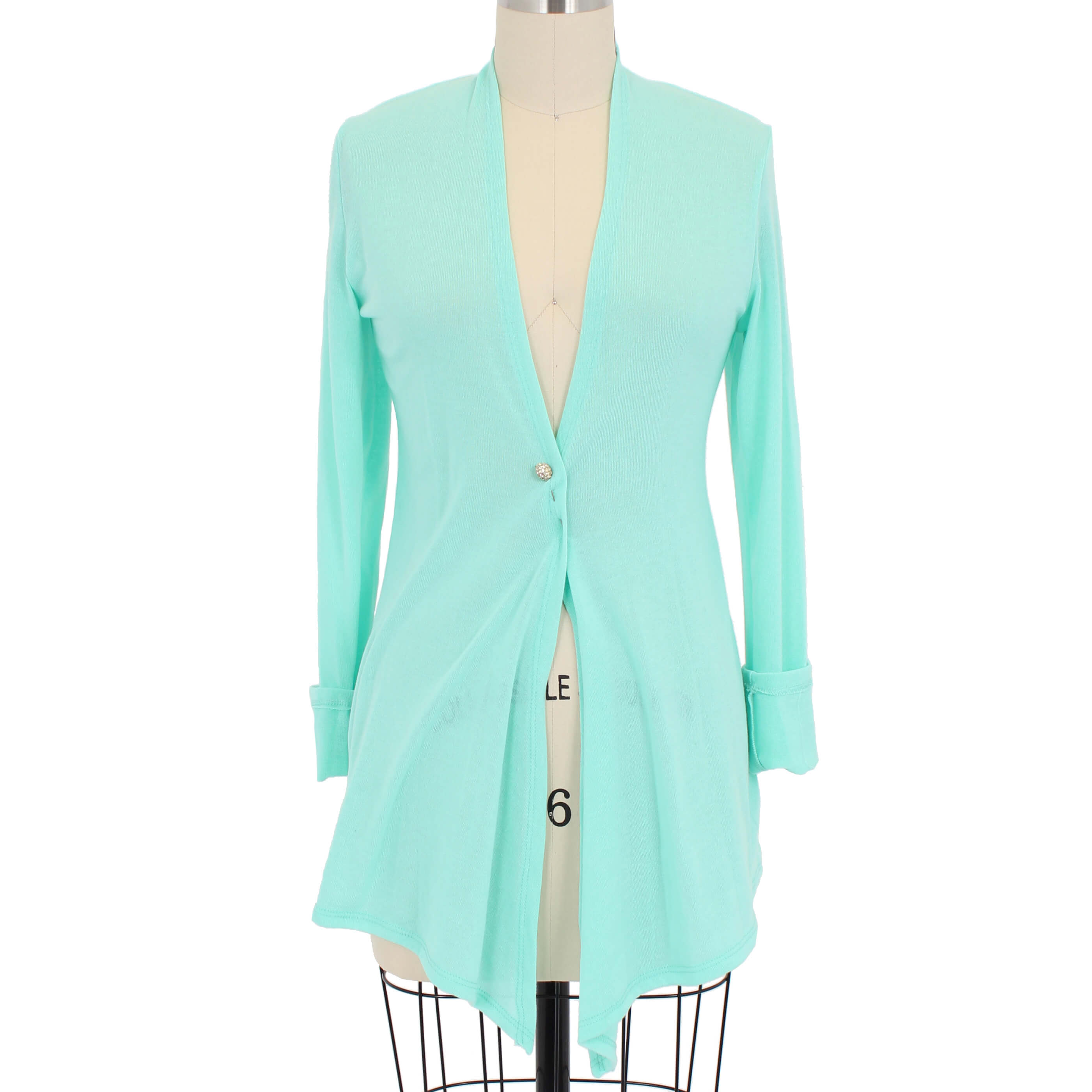 To add a bit of sparkle and shine to your outfit, pin your cardi closed with a brooch.
Have other styling ideas or want to try some of these?  Take your own Open Cardi style pic and tag us!