These days, skinny jeans are all the rage when it comes to denim and we love styling them on all–and we mean ALL–body types. Like all other jeans, the beauty of skinnies is that you can just slip them on, pair with a cute top and go!
Here at Stitch Fix, we love finding versatility in our pieces and have found many different ways to add style and personality to this wardrobe staple.  Here are a few of our favorite ways to style skinnies!
Bunch It
Leave the leg long and instead of tucking into your boot, scrunch it gently along the ankle line to add dimension and volume to the otherwise slim silhouette.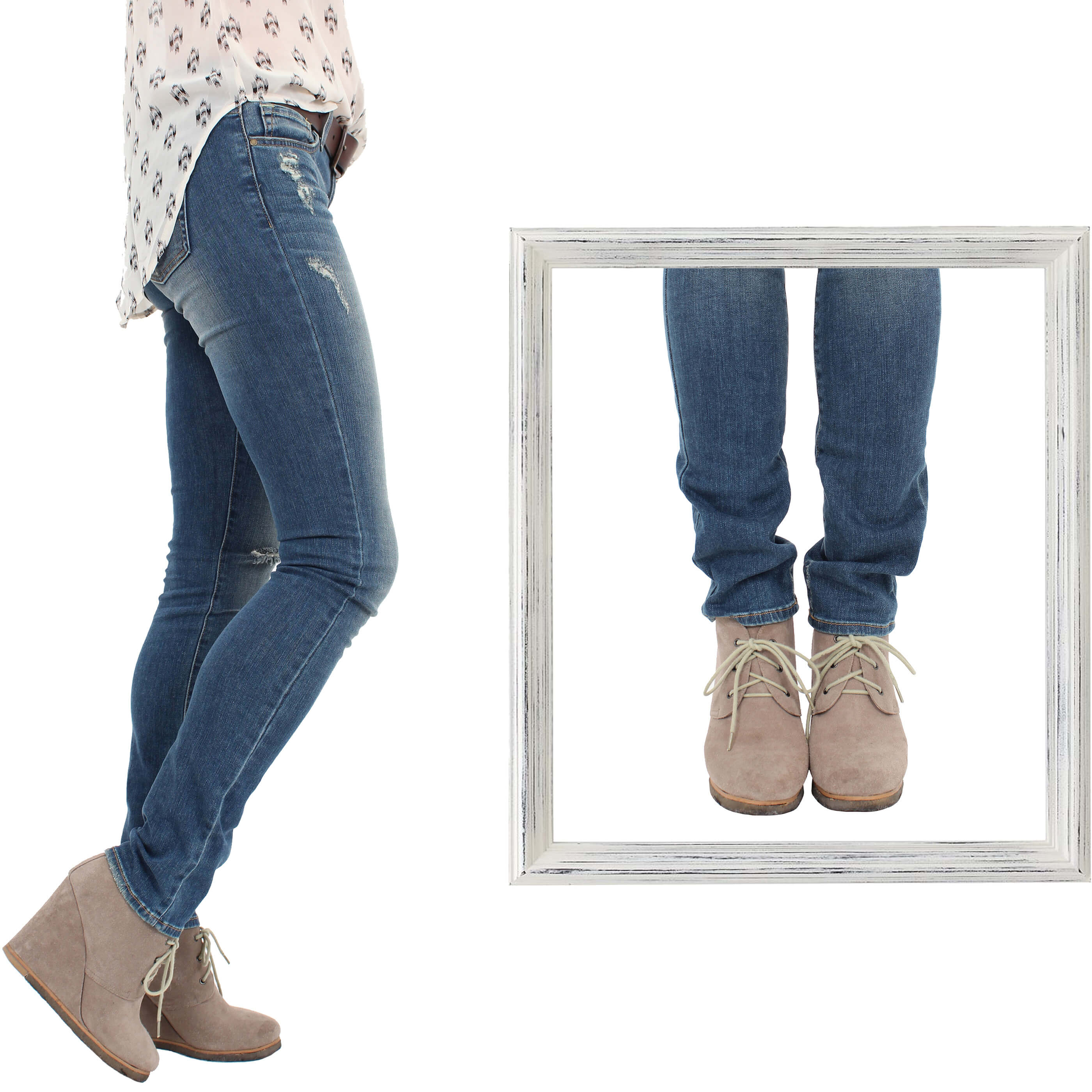 Cuff It
Dare to bare a bit of ankle? Why not!? Roll up the leg in a single cuff for a crisp and polished look. This style of cuff works well with a variety of footwear options including flats and heels!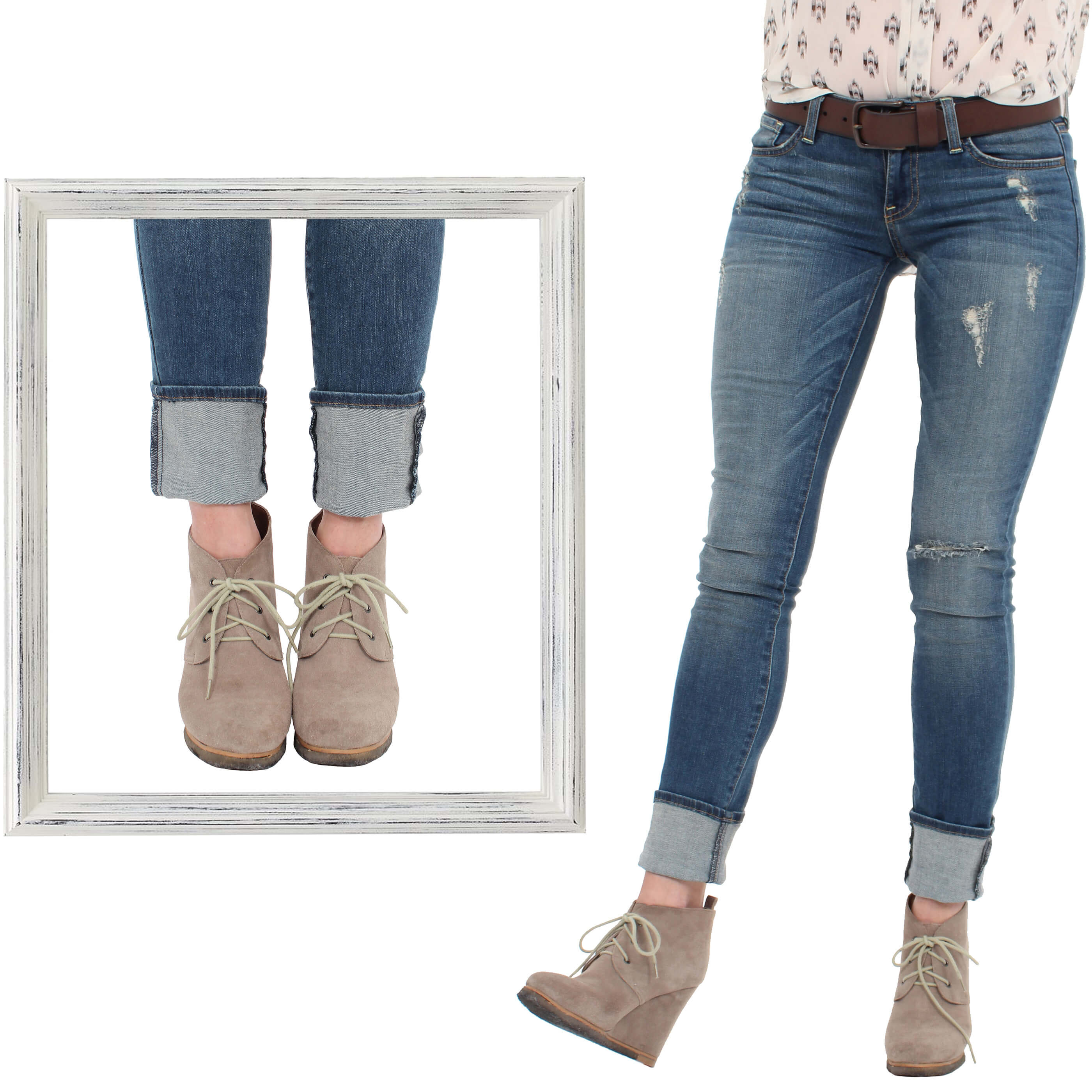 Mess It
Keep on rolling your cuff up, but instead of keeping your folds nice and sharp, add intrigue by wrinkling, pulling and tucking the fabric to create a stylishly disheveled look.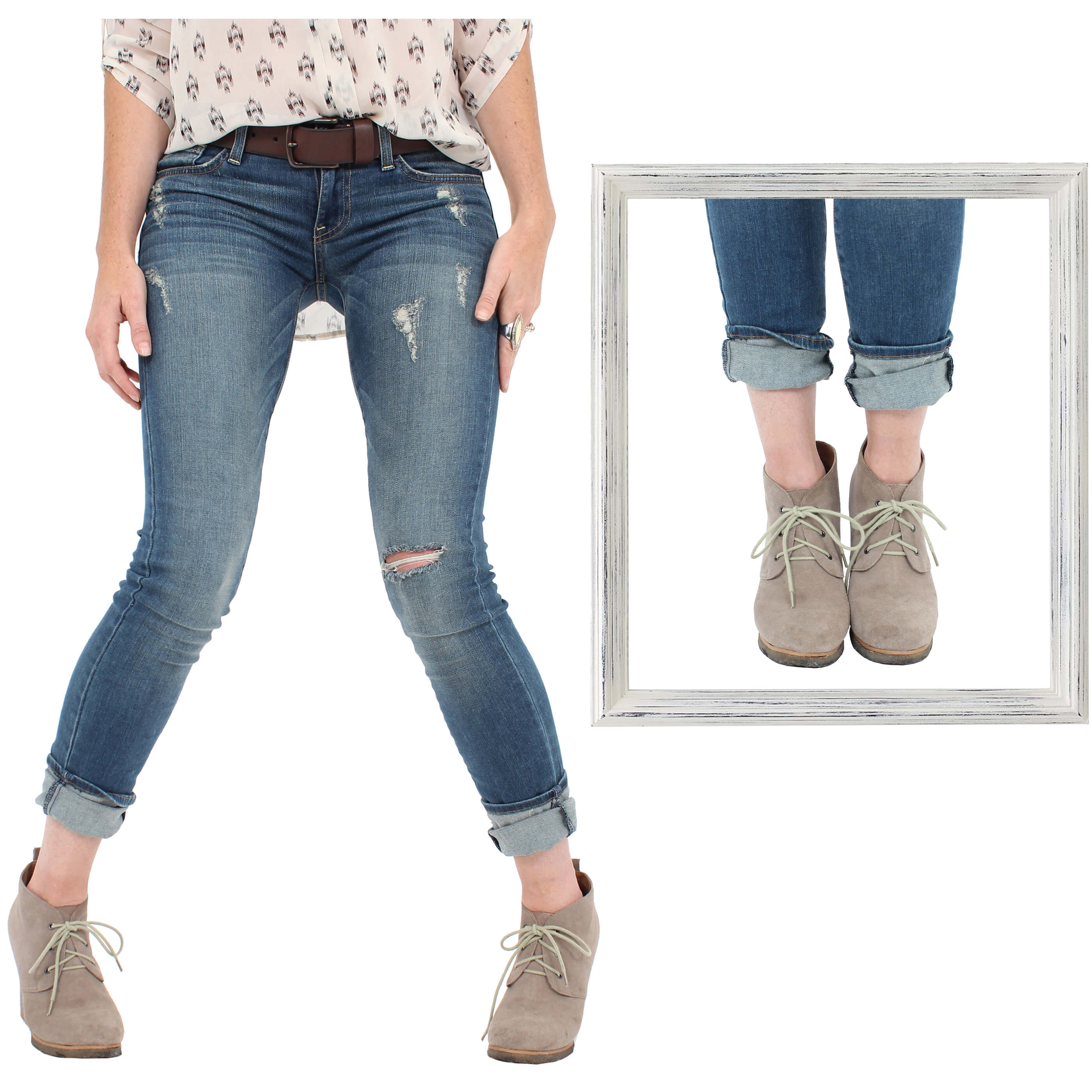 Roll It
For more of a classic look keep your cuff smaller and cleaner. We also recommend doing a happy dance while you're at it!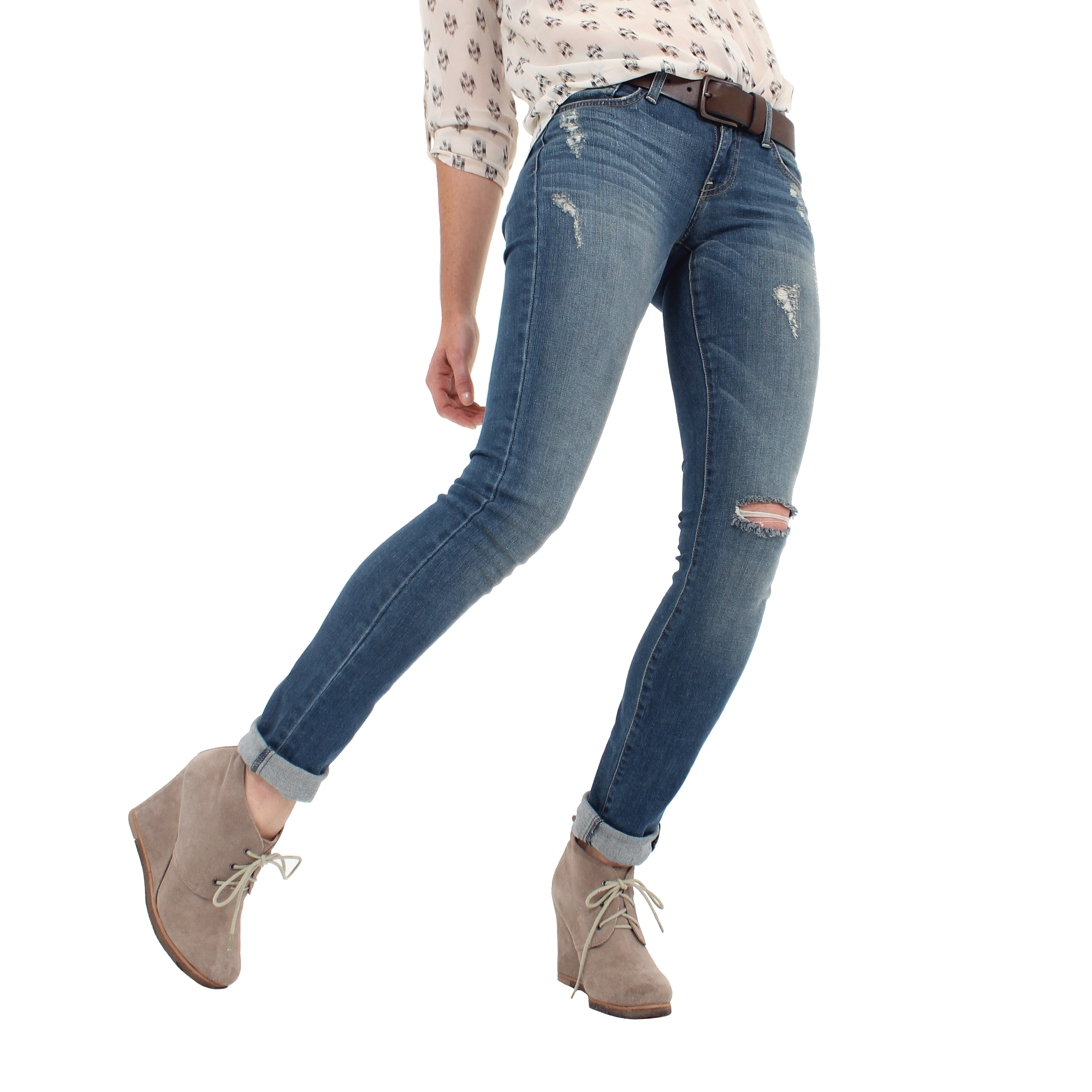 Next Level: Style with a Bandana
Looking for a little more styling adventure? Try this look which incorporates a bandana!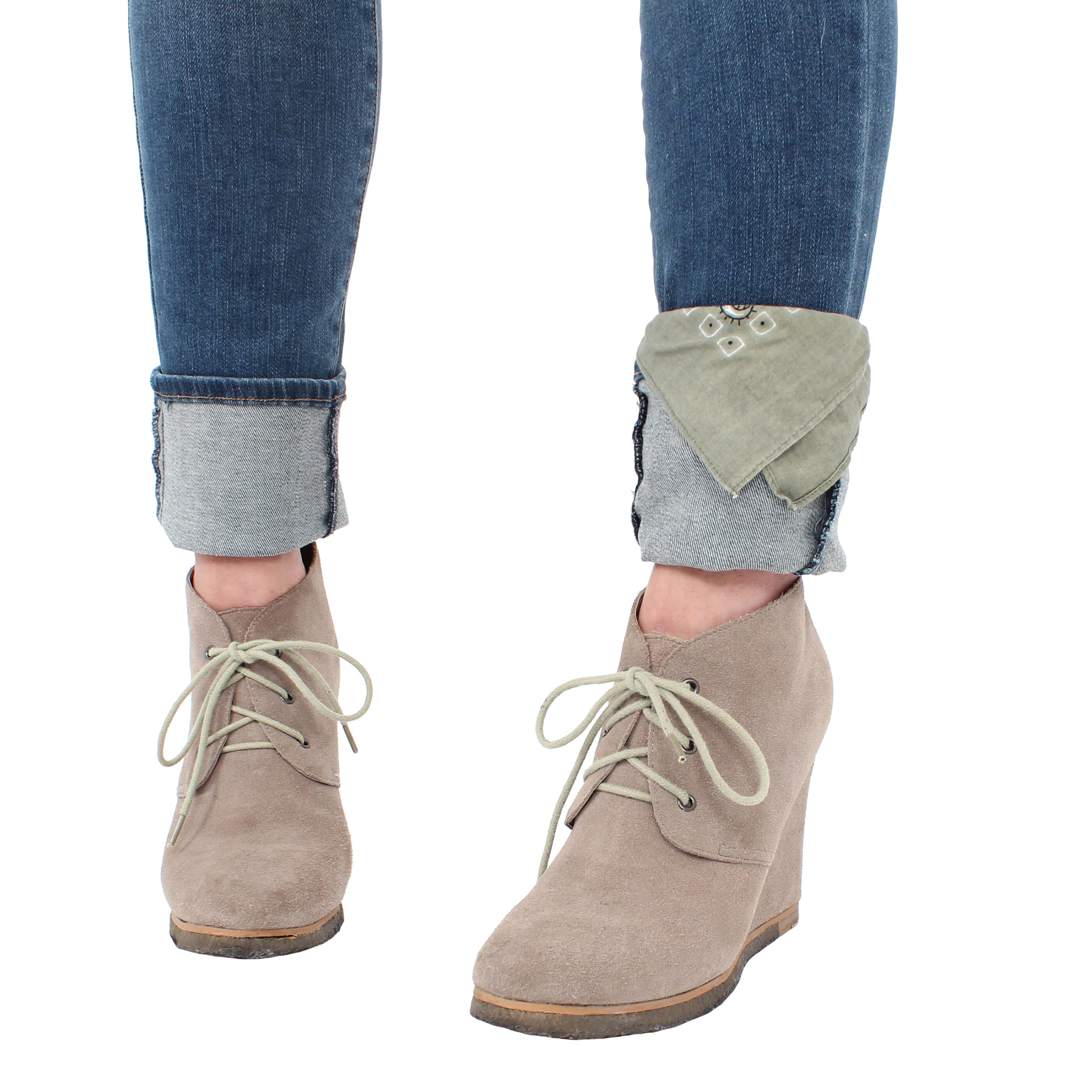 Have fun with colors and patterns that complement your outfit!